Jury citation
The UQ Advanced Engineering Building has a highly complex program, yet its skilful internal planning and well-resolved circulation achieve a great sense of order, openness and transparency. In both plan and section, three volumes feed off a central "street." Processes, laboratories and equipment are made visible to students, staff and visitors alike. The central street runs the length of the building, with research facilities, teaching and learning spaces, laboratories, workshops, offices and support facilities positioned around it. The large foyer at one end of the building is used to showcase engineering products, stimulating interest in manufacturing processes and the use of advanced materials. At the other end, the plan terminates in a spectacular 500-seat auditorium, with glazed walls looking out towards the Brisbane River. The auditorium roof is supported by a series of exposed timber roof trusses, the radiating geometry of which generates a folded roof form that is expressed inside and out.
The interior has a restrained yet rich material palette, which is derived from the sensitive use of local Queensland timbers – central to the project's sustainability initiatives. The use of local timber also connects the interior to the outside spaces, providing a clear sense of orientation within the building. Although the building is large, it is never overwhelming – the clear expression of the structure adds a directness and simplicity to the spaces within. Although it is an institutional building, the material palette has a softness more usually associated with residential architecture, such as the terracotta external screening and the abundance of timber cladding. The same thoughtfulness extends to furniture and fittings, many of which have been purpose-designed for the project.
Clear planning, flexible spaces and laboratories that allow for innovative teaching contribute to the success of this project. The whole building and its interiors are beautifully resolved and are a delight to experience and to occupy.
Read the project review by Haig Beck and Jackie Cooper from Architecture Australia.
Credits
Architect

Kirk
Brisbane, Qld, Australia
Project Team

Richard Kirk, Paul Chang, Yee Jien, Andrew Drummond, Fedor Medek, Jonathan Ward, Stephen Chandler, Adam Laming, Mitch Reed, Shane Willmett, Erik Sziraki, Matthew Mahoney, Lynn Wang, Grace Egstorf, Mark Loughnan, Mark Roehrs, Mark Craig, Peter Hastings, Joe Soares, Daniel Loo, Alison Hortz, Catherine Van Der Heide, Troy King, BP Loh, George Taran, Nguyen Luu, Mac Young, Fraser Shiers, Cheong Kuen, Greg Allis, Amy Carrick
Architect

Hassell.
Australia
Consultants

Acoustic engineer Arup
Certifier McKenzie Group
Communications and security Aurecon
Containment survey Cetec Pty Ltd
DDA McKenzie Group
Dry fire engineer Aurecon
ESD S2F, Cundall Australia
Electrical engineer Aurecon
Fire engineer AECOM
Landscape architect Hassell.
Mechanical and Hydraulic Engineers WSP Group
Quantity surveyor Rider Levett Bucknall – Melbourne
Risk and hazard consultant McKenzie Group
Structural, civil & facade engineer Aurecon
Theatre technical consultant Arup
Traffic engineers Aurecon
Vertical transportation Cundall Australia
Wet fire engineer WSP Group

Site details

Location Brisbane, Qld, Australia
Category Public / commercial
Type Education, Universities / colleges

Project Details

Status Built

Source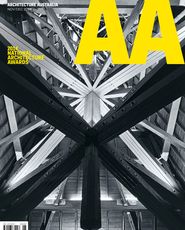 Issue
Architecture Australia, November 2014
Related topics