Jury citation
The Tocal Agricultural College, located in rural pastures at Tocal, north of Maitland, opened in 1965. Built initially at a cost of £368,000 funded from an endowment from the estate of C. B. Alexander and administered by the Presbyterian Church, the College was later taken over by the State Government of New South Wales.
The college buildings were designed in a visionary campus masterplan by its architects, Ian McKay and Philip Cox. Initially designed to accommodate 120 residential students, buildings are arranged around a central expansive lawn, which opens poetically onto a vista of sweeping fields in deference to the nearby historic Tocal Homestead. Smaller courtyards separate the college buildings and mature trees populate the grounds.
A simple material palette of local brick, beautifully detailed timber beams and trusses and clay tile roofs is used throughout. Two main buildings anchor the college, an almost Gothic great hall and an adventurous chapel in the main quadrangle, the latter topped with a steep trussed spire, forming a central landmark.
The architects had embarked on what Cox describes as "a radical change from prevailing modernist institutional architecture" in Australia at the time. The two colleagues developed a robust, reliable yet appropriately rural building language, anchoring college to country. The same language has been used in all subsequent stages of development of the college. The building detailing, especially in the brickwork and timber, is remarkable to see.
The jury was impressed by the way the strength and language of the original design of the college have lived on through the years. The original buildings coexist calmly with those more recently built, and in many ways it is hard to distinguish old from new. This is also evidenced in details: simply carved signage is still used throughout the campus, as is the original spartan furniture designed for the project at its inception. Pride in the establishment and the stewardship of the director and administration have ensured that Tocal College sits apart in the Enduring Architecture category as an important bookmark in our architectural history.
Credits
Architect

Ian McKay and Philip Cox, Architects in Association

Project Team

Andre Ceprinski (site architect); Philip Cox, Ian McKay (design architects); Alan Ray, Adrian Boss
Consultants

Builder Gardener Constructions
Cost consultant Thompson and Walk
Electrical and mechanical consultant Norman and Addicoat
Hydraulic consultant Taylor Thomson Whitting
Structural consultant McKay, Cox and Professor F. S. Shaw, University of NSW in association

Site Details

Category Public / commercial
Type Universities / colleges

Project Details

Status Built

Source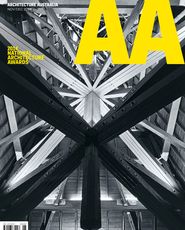 Issue
Architecture Australia, November 2014
Related topics