Colleagues who have participated in a National Architecture Awards jury tour in past years have enthused about the experience and confided that it was one of the highlights of their architectural careers. Having just finished the 2014 tour, I can attest that they were spot-on. It was a great adventure and I was lucky to have been joined by such a wonderful group of jurors: Virginia Kerridge from Sydney, Justin Hill from Singapore, Clare Cousins from Melbourne and Lindy Johnson from Brisbane. I am particularly grateful to Virginia and Justin, who were able to join the jury at short notice to replace two jurors who had to withdraw at the last moment.
The Institute's awards program is vitally important for recognizing outstanding work. It helps us as a profession to promote good design to the broader community, raising the bar in the process. This year it was inspiring to see so many projects of such outstanding quality from all around Australia, as well as internationally. The awards give the profession a chance to recognize and celebrate real achievement and innovation, no matter what the scale or budget.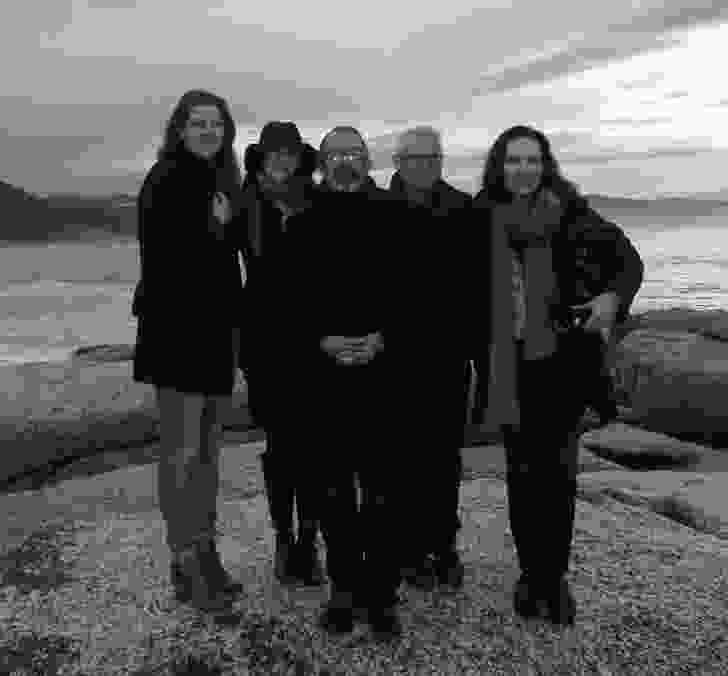 Judging began with a detailed appraisal of the 153 projects that had received 178 state, territory and international awards. We scrutinized plans, photographs and written material before having detailed discussions with each of the state, territory and international jury chairs. From this process we identified the fifty-six projects (seventy-four entries across the categories) that we would visit. The jury's two-week tour was a non-stop trip that took us to every state and territory, to capital cities and regional areas. As we travelled, we enjoyed robust discussions about the merits of each project – in the end reaching a unanimous decision to give eleven named awards, twenty-three architecture awards and nine commendations.
Australian architecture is a close-knit community and it is inevitable that some jurors will need to declare an interest in a particular category or with a particular project or architectural practice. We rigorously followed the Institute's established process to ensure that all real or potential conflicts of interest were declared and that jurors withdrew from visits and discussions as required.
Across the board there were many outstanding projects, but of particular note was the volume and calibre of public buildings the jury reviewed this year. It is encouraging that so many projects embodied best practice with informed clients, effective procurement methods, appropriate funding models and intelligent architecture. This fills us with great optimism for the future of our public spaces – an area that has so often delivered dispiriting outcomes. A recurring theme was the delivery of projects that went beyond the requirements of their briefs to create generous public realms and positively impact civic life. Competition was intense and the winners represent the best of the best.
Once again there were many fine education projects within the Public Architecture category, a trend that has been evident over the past few years. In recognition of this, National Council has decided to establish a new category for education buildings, starting next year.
For the first time, the Residential Architecture – Houses category was this year divided into two: Alterations and Additions, and New Houses. In both segments, there were exceptional projects that often stemmed from limited means, demonstrating what is possible within tight constraints.
The Small Project Architecture category was a delight to judge. With entries ranging from beautifully crafted holes-in-the-wall to low-budget buildings that reinvigorate a community, this is a wonderful category that recognizes work that is often quirky or away from the mainstream.
Residential Architecture – Multiple Housing is a particularly difficult field, with constant pressures on budget and delivery. The three projects honoured at national level exemplify how architects can work closely with their clients to deliver excellent outcomes. Projects in the Commercial Architecture and Heritage categories were particularly diverse – from small-scale interventions to projects that change the city. Again, the jury had a rich crop to draw from.
At the heart of the Institute's award program is the integration of sustainable principles – both environmental and social. This core belief was evident in projects of all scales, with solutions ranging from smart passive design principles and the use of the latest technologies to minimize energy use, to clever interventions that reduce carbon footprints and deliver positive social impacts.
Another source of optimism was the number of new faces and emerging practitioners that we met, as well as the large number of female architects. It was also wonderful to see so many clients who were thrilled by what their projects have delivered – they make great ambassadors for architecture and design.
But not everything was new. It was a privilege to visit the buildings for the Enduring Architecture category, to meet the architects and to experience buildings that remain as powerful now as they were when first built. The jury finished its tour with a renewed confidence in the future of Australian architecture and the new generations of practitioners, certain that there will be many fantastic enduring architecture contenders in future decades.
Congratulations to all of the winners and thanks to all the architects from around Australia and internationally who entered this year's awards. Your work has been inspirational and wonderful to experience.
Source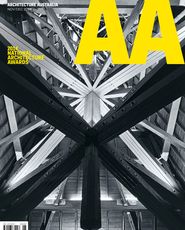 Issue
Architecture Australia, November 2014
Related topics