Jury citation
Eternity Playhouse in Sydney's Darlinghurst is a project born out of the dual need to find a new use for the listed Burton Street Baptist Tabernacle, which dates back to 1887, and to accommodate the growing Darlinghurst Theatre Company, which needed a new home. The building is rich in local history – most famously, it was where Arthur Stace heard the sermon that inspired him to anonymously chalk "Eternity" on the city's footpaths for more than 30 years. The brief called for a 200-seat theatre and support spaces, all of which had to be shoehorned into the tight corner site.
The architects have adroitly transformed the former church, with its decorative ceiling, large ecclesiastical windows and acoustic issues, into a contemporary performance space. By removing the gently sloping former church floor and replacing it with more steeply raked seating, they have made space for a new on-grade entrance, foyer and bar.
At the rear of the site, behind the nineteenth-century structure, great skill has been used to accommodate the necessary backstage area, company offices, lifts, services and a loading dock in a tight but light-filled contemporary four-level addition.
What is especially impressive is that the memory of the former tabernacle and aspects of its colourful history have been lovingly preserved in unexpected places, sometimes humorously. Old doors and timber panelling from the pulpit and other materials have been recycled so that they may be enjoyed again. Stories of these discoveries flowed during the jury's visit. The original cast-iron structure has also been partially re-used and the former timber floor of the tabernacle forms the new ceiling of the downstairs foyer.
The jury found this to be a sensitively handled and appropriate restoration. The journey in realizing the design has been an obviously enjoyable one for the architects, who have embraced the spirit and adventure called for in a theatre project, and also for the theatre company and its audiences, the numbers of which have dramatically increased since the project was completed.
Credits
Architect

Tonkin Zulaikha Greer Architects
Sydney, NSW, Australia
Project Team

Peter Tonkin (director), Julie Mackenzie, Jeremy Hughes, Roger O'Sullivan, Alison Osborne, Christian Williams, Bettina Siegmund, Nazia Kachwalla, Grant Sandler, Tamarind Taylor
Consultants

Access consultant Accessibility Solutions
Acoustic consultant Acoustic Studio
BCA consultant GRS Building Reports
Builder Kane Constructions
Electrical, environmental, hydraulic and mechanical consultant Wood & Grieve Engineers
Hazmat SMEC
Kitchen consultant Cini Little
Project manager City of Sydney
Signage consultant Marshmallow
Structural consultant SDA Structures
Theatre design Tony Youlden
Town planning Glendinning Minto & Associates
Traffic engineers Varga Traffing Planning

Site Details

Location Sydney, NSW, Australia

Project Details

Status Built
Category Public / commercial
Type Heritage, Theatres

Source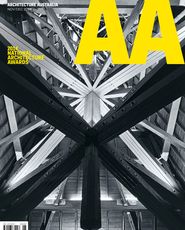 Issue
Architecture Australia, November 2014
Related topics