Jury citation
The Dandenong Mental Health Facility has transformed the concept of a mental health complex by creating an environment that is domestic rather than institutional in scale, style and spirit. The project, which is co-located with an acute care hospital, is one of the largest mental health facilities in Victoria, accommodating 120 patients. The design started with an enlightened brief: to explore ways that conventional, institutional, mental health accommodation could be reinvented to make a place where treatment and healing would be enhanced. The ambition was to make an environment that would be comforting and therapeutic, welcoming to residents, staff, visitors and the public alike, and that would destigmatize the institution in the process.
The building is arranged as a series of thirty-eight pavilions, each opening out to a landscaped courtyard. All the accommodation is at ground level, with bedrooms looking out onto courtyards and gardens. Clusters of pavilions form a series of wards, each including living areas, dining rooms, individual bedrooms for patients, amenities for staff and supporting services. Security is paramount but is achieved with a very light touch.
Staff offices are located on an upper level at the centre of the complex, while all other pavilions are single-storey. Construction is simple, almost domestic in its technology. Finishes and details are robust, as the building's use requires them to be, but it does not feel institutional. Pavilions are sheathed in vertical blackbutt boarding, which gives them a warm and tactile surface with a beautiful domestic quality. It is a project that sits comfortably in its outer suburban context.
This is an outstanding collaboration between an enlightened client and an architectural team dedicated to setting a new benchmark in design for the treatment of mental illness. The result is a quietly stated but significant public building that really makes a difference.
Credits
Architect

Bates Smart
Australia
Project Team

Kristen Whittle (design architect), Jesse Fowler, Eugene Cheah, Megan Doody, Chris Eggleston, Katherine Buchanan, Fulvio Facci, Salvatore Furfaro, Sheree Proposch, Joanne Saw, Bill Henning, Kevin Masci
Architect

Whitefield McQueen Irwin Alsop
Melbourne, Vic, Australia
Consultants

Access consultant Architecture and Access
Builder Kane Constructions
Building surveyor Philip Chun & Associates
Civil and structural engineer Irwinconsult
ESD Cundall Australia
Fire engineer Lake Young & Associates
Landscape architect LBA Design
Project manager Coffey Projects
Quantity surveyor Davis Langdon
Services engineer Waterman AHW Consulting Engineers (Vic)
Timber cladding consultant Woodform Architectural

Site Details

Location Dandenong, Vic, Australia

Project Details

Status Built
Category Health, Public / commercial
Type Hospitals

Source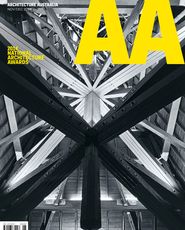 Issue
Architecture Australia, November 2014
Related topics