Jury citation
North Bondi Surf Life Saving Club's sparkling new building replaces an old and banal clubhouse that was introverted and disconnected from the public realm. The new building is open, engaged and extroverted, celebrating life on Australia's most famous beach.
The building is a remarkable achievement. Normally the pragmatics of tight budgets, expansive spatial requirements and committee decision-making produce a lowest common denominator result. Here, however, the foresight and drive of architect club member Peter Colquhoun, working in collaboration with Durbach Block Jaggers, have delivered an inspired result. The project delivers at every level: a low per-square-metre cost, huge storage areas for equipment and excellent club facilities, training and entertainment spaces. This is a wonderful work of architecture that enhances its beach setting and offers much more than its predecessor, on a smaller footprint.
The form sits in the round, an object that varies gradually and continuously. Internal spaces are arranged in a continuous motion between levels, with clear connections both within and to the outside. The shimmering skin of ceramic tiles with fractured patterning is robust yet delicate, animated by sun and shadow. Openings are strategically positioned to survey the beach, pick out a suburban vignette, reveal the club's activities to the public or celebrate the horizon. This building celebrates the understated heroism of the club's activities and the hedonism of Bondi life.
Read the project review by Laura Harding from Architecture Australia.
Credits
Architect

Durbach Block Jaggers Architects
Sydney, NSW, Australia
Project Team

DBJ project team: Neil Durbach, Camilla Block, David Jaggers, Stefan Heim (project architect), Erin Field, Deborah Hodge, Mitchell Thompson, Lisa Le Van;, North Bondi SLSC project team: Peter Colquhoun, Grant McMah, Peter Strachan, Ben Griffiths, Mark Cotter, Peter Zieme
Architect in association

Peter Colquhoun

Consultants

Accessibility consultant Mark Relf
Certifier Tom Miskovich and Associates
Facade engineer Surface Design
Heritage Urbis
Hydraulic engineer Whipps Wood Consulting
Lighting Zumtobel
Mechanical, electrical and fire engineer Cardno ITC
Planner Mersonn Pty Ltd
Project manager Carter Building and Design
Structural engineer M+G Consulting

Site Details

Location Sydney, NSW, Australia

Project Details

Status Built
Category Public / cultural
Type Sport

Source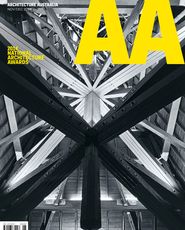 Issue
Architecture Australia, November 2014
Related topics