Jury citation
The South Australian Health and Medical Research Institute (SAHMRI) is a significant public project that highlights the importance of health and medical research to the people of South Australia.
The building's design makes a bold statement about this world-class research facility. Its sculptural form and dynamic exterior interact with its surrounds, while the interior, anchored by a dynamic central spiral staircase, is arguably even more remarkable.
The architects have demonstrated their ingenuity in creating functional spaces, and their knowledge and experience in science and laboratory design. This is evident in the clever way in which building services are integrated and concealed behind the facade, and in the design of the next-generation laboratory spaces that promote integration and collaboration between teams. Flexible and adaptive spaces will allow the building to accommodate future occupants.
This iconic facility will provide great benefit to both the medical research profession and the broader community of South Australia.
Read the project review by Steffen Lehmann from ArchitectureAU.
Credits
Architect
Project Team

Anoop Menon (project architect); Gavin Kain, Peter Miglis, Enzo Caroscio (design architects); Thomas Masullo (project manager); Rosina Di Maria, Keith Dougal, Emma Smith, Melinda De Canni (interior designers); Suresh Dhillon (laboratory designer),, Ernst Jury (technical leader); Michael Andrew (technical leader – facade); Jerey Holmes (facade design); Kate Russo, Craig Rogers, Glen Collingwood, Nick Bendys (technical design)
Consultants

Acoustic consultant Norman Disney Young
Builder Hindmarsh
Building certifier Katnich Dodd
Building surveyor BuildSurv
Ceiling and wall contractor Ceiling and Wall Contractors
Concrete Piotto
Cost consultant Rider Levett Bucknall – Melbourne
Dangerous goods consultant Cetec Pty Ltd
Disability consultant Disability Consultancy Services
Electrical and communications consultant Aurecon
Electrical services Nilsen Electrical
Environmental consultant Cundall Australia
Facade Yuanda Australia Pty Ltd
Fire services Trojan Fire Protection Pty
Glazing Kingswood Aluminium
Hydraulic and mechanical engineers Norman Disney Young
Hydraulic services Hindmarsh Plumbing
IBS Schneider Electric
Joinery Wunda Projects Austalia
Laboratory specialists Research Facilities Design
Landscape consultant Oxigen Landscape Architects
Lifts consultant Schindler Lifts Australia
Lighting consultant Norman Disney Young
Mechanical and laboratory services Watson Fitzgerald
Radiation Shielding Design and Compliance Radiation Services Group
Signage and wayfinding ID/Lab
Structural cabling TAF
Structural consultant Aurecon
Structural steel SA Structural
Workstation supplier Aura Objects

Site Details

Location Adelaide, SA, Australia
Building area 25000 m2

Project Details

Status Built
Completion date 2013
Category Commercial, Health, Public / cultural

Client

Client name South Australian Health and Medical Research Institute
Website sahmri.com

Source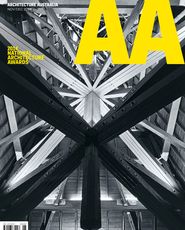 Issue
Architecture Australia, November 2014
Related topics