Jury citation
The Australian PlantBank is a research institute, seed repository and public building housing the largest collection of plant seeds in the country. Built for the Royal Botanic Gardens and Domain Trust, it includes in its irreplaceable collection seed stock dating back to the early English botanists including Sir Joseph Banks.
The building sits on a sloping bushland site adjacent to an endangered Cumberland forest at the Australian Botanic Garden at Mount Annan in New South Wales.
Engaging effortlessly with the surrounding landscape, it is planned as two connected wings, one hugging the ground towards the rear of the site, the other negotiating the fall in the site to form a two-storey structure at the front. The two wings join in a central public lobby.
The building is entered from below, through a passage that leads under the eastern wing to a central courtyard. At this lower level, the building base is formed in concrete, while above the form of the main level dissolves into a lighter and more delicate essay of polished stainless steel panels and fins, fine mesh gauze and glazing – much of which is glass louvres. Reflective and beautifully detailed, the horizontality of the design here is pronounced and the building seems to retreat into the sky.
In the courtyard, a collection of sandstone building remnants discovered on the site has been assembled in a horizontal frieze and has become a home for varieties of lichen. Including quirky pieces of architectural ornamentation, this unexpected sculpture is dramatically reflected in the polished stainless steel ceiling above, making it appear like lava flow or something lost in time.
Internally, public and working spaces are spaciously planned and warmly lined in light timber panelling, with a feeling of understated luxury about them. Large sliding timber panels open many rooms, linking them visually to the outside.
There are a few small surprises, too: one in the playful false perspective of a balcony where the planning geometry of the two wings meet, and another in a charming office porch, adding intrigue to what is a successful and well-resolved building of national importance.
Read the project review by Andrew Mackenzie from Architecture Australia.
Credits
Architect

BVN Donovan Hill
Australia
Project Team

James Grose (project principal); Peter Titmuss (project director); Alex Chaston (project architect); Daniel Londono, Julian Ashton, Craig Burns, Benjamin Chew, Peter Clarke, Barry Dineen, Melanie Dodd, Jahan Faeghi, Andrea Fink, Olivia Giangrasso,, Barnaby Hartford Davis, Anton Kouzmin, Catherine Lee, Shane Leyden, Knut Menden, Olivier Solente, Tim Webster
Landscape architect

360 Degrees Landscape Architects
Sydney, NSW, Australia
Consultants

Bushfire consultant Eco Logical Australia
Construction Hansen Yuncken
Engineer AECOM
Interpretive designer Xsquared Architects Pty Ltd
Planning Urbis
Project manager Thinc Projects

Site Details

Location Sydney, NSW, Australia

Project Details

Status Built
Completion date 2013
Design, documentation 13 months
Construction 18 months
Category Landscape / urban, Public / cultural
Type Outdoor / gardens

Client

Client name Royal Botanic Gardens & Domain Trust
Website rbgsyd.nsw.gov.au

Source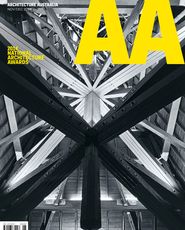 Issue
Architecture Australia, November 2014
Related topics