Jury citation
Before this revitalization project, Prince Alfred Park was a somewhat forgotten place in Sydney: 7.5 hectares of tired and slightly forlorn landscape straddling the main railway corridor between Redfern and Surry Hills. This important public project has brought a burst of new life to the park and its surroundings.
The pool and its facilities are sheltered from the busy street by a folded landscape planted with native meadow grasses. Two more triangular mounds further define the pool's outdoor areas and link the pool to the broader park landscape.
The new pool facilities are contained within a simple, linear, 120-metre-long form with a sloping section and cantilevered roof that open onto the pool concourse. A cafe and entry are placed at the southern end adjacent to the forecourt and a whimsical children's playground. Next are change rooms that work beautifully with the expression of the section: the sloping ceiling and rear wall are lined with white tiles to give them a luminous, almost liquid quality. Light floods in through continuous clerestory glazing and circular skylights. The southern end is terminated with a vast plant room, excavated deep into the ground. This contains all of the pool equipment and also has provision for future trigeneration sets to provide power to the grid and serve all the energy needs of the pool complex. The large exhaust funnels of the trigen plant burst through the sloping meadow atop the facilities building. Their bright colours and patterning have a playful character which speaks to the surrounding follies, play structures and palm trees.
Bleacher seating lines the mound on the far side of the pool, while a mass of bright yellow umbrellas shade spectators. Nearby a playfully over-scaled timber seat provides another shady settling place beneath a grove of trees.
The built elements work seamlessly with the parkland setting – a landscape that retains a sense of its history and pastoral character. The project is a delight in every detail. It successfully integrates the new pool complex and major urban park, and is another great public project delivered by the City of Sydney.
Read the project review by Philip Goad from Architecture Australia.
Credits
Architect

Neeson Murcutt Architects
Sydney, NSW, Australia
Project Team

Rachel Neeson, Nicholas Murcutt, Joseph Grech, Jenny Hien, Tamas Jones, Louise Holst, Isabelle Toland, Amelia Holliday, Andrew Burns, Sean Choo, David Coleborne, Anne Kristin Risnes, Sarah Kirkham, Sean Bryen, Justine Anderson
Landscape architect

Sue Barnsley Design
Sydney, NSW, Australia
Consultants

Access consultant Access Associates
Acoustic Green Transformer Acoustic Logic
Aquatic and pool structural ACOR
Arborist Earthscape Horticultural Services
BCA BCA Logic
Certifier BM+G
Chimney Artist Lymesmith Polychromy
Civil consultant Cardno
Documentation May+Swan Architects
Earthworks ACOR
Facade engineer Surface Design
Fence engineer Tensys Engineers
Heritage, archaeological John Oultram Heritage and Design
Hydraulic, mechanical and electrical consultant ACOR
Irrigation Hydroplan
Kitchen consultant Quantum Design International
Lighting Lighting Art and Science
Meadow specialist Australian Wetlands
Mechanical consultant DSA Consulting
Metal specialist Ogis Engineering
Park stormwater Equatica
Photomontage artist Melissa Selby Brown
Playground consultant Consulting Coordination
Pool signage specialist Royal Life Saving Society
Quantity surveyor Altus Page Kirkland
Security ACOR
Shade structure Professor Max Irvine
Signage Frost Design
Soil science SESL Australia
Specification AGA
Structural consultant SDA Structures
Tiling specialist Techtile Consulting
Traffic consultant GTA Consultants
Waterproofing, corrosion CTI Consultants

Site Details

Location Sydney, NSW, Australia

Project Details

Status Built
Category Landscape / urban, Public / cultural
Type Outdoor / gardens, Sport

Source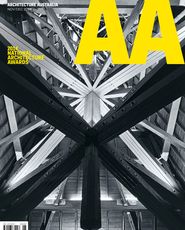 Issue
Architecture Australia, November 2014
Related topics