Jury citation
Located in inner-city Sydney, Gantry is an intelligent example of how adaptive re-use can be explored in multi-residential projects. The site has numerous challenges: a busy arterial corridor along the north, a substantial overland flow path across the site and extensive industrial heritage fabric that needed to be retained.
The project ties together the repurposed sawtooth brick facades with new five- and six-storey buildings, which frame a central courtyard and pool. Views are encouraged through the site, with ground-floor lobbies connecting the street to the courtyard. Midway along the block, a publicly accessible laneway encourages the wider community to activate the site.
Apartments located at the northern end of the site along Parramatta Road feature glazed operable balconies to minimize the impact of traffic noise while maintaining solar access and views. Double-storey terraces with attics are set back from the original sawtooth brick facade, creating individual entrance courts that provide light and ventilation and mediate privacy from the street. Gantry is a highly commendable urban renewal project, providing a large variety of apartment types and encouraging a broad community mix within the neighbourhood.
Credits
Architect

Bates Smart
Australia
Project Team

Guy Lake, Basil Richardson, Gert Halbgebauer, Mary Omar, Justin Cawley, Brady Gibbons, Damien Maddell, Josh Shin, Daniel Cheng, Felicity Stewart, Damien Abicic, Louisa Greenwell, Lee Zheng, Allan Lamb
Consultants

Builder Parkview Construction
Civil consultant ACOR
Electrical and lighting consultant AECOM
Heritage Otto Cserhalmi and Partners
Landscape consultant ASPECT Studios
Services consultant AECOM
Structural and services consultant AECOM

Site Details

Location Sydney, NSW, Australia
Category Residential
Type Apartments, Multi-residential

Project Details

Status Built

Source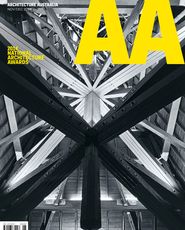 Issue
Architecture Australia, November 2014
Related topics