Jury citation
A large university housing project for five colleges – two new and three originals steeped in history – UNSW Kensington Colleges is a striking collection of buildings that visually complement one another while each maintaining a sense of identity and acknowledging their past.
Early collaboration between the architect, builder and client led to a durable, cost-effective concrete structure with brick infill system. Brick is the hero of the project, with colour and texture artfully curated to create organic patterning that differentiates the colleges. The faceted facade reflects the range of room types and forms shared balcony spaces, encouraging social connection between students. Thoughtful consideration is paid where particular colleges require additional privacy and separation for students.
Internally, corridors and apartments are modest and efficient with tutorial and communal spaces provided on each floor. Vast open-plan communal kitchens on the ground floor offer an engaging area for students to gather over a meal or relax in the lounge. These carefully considered facilities provide students with the support network of the university while instilling in them a great sense of independence.
Buildings and landscaped courtyards have been intelligently arranged to step with the topography and create an urban precinct to which the ground-floor teaching space, student services and common areas open out. An exemplar student housing project, UNSW Kensington Colleges demonstrates how the combination of a strong, singular design idea and restrained material palette can lead to a rich architectural outcome.
Read the project review by Andrew Nimmo from Architecture Australia.
Credits
Architect

Bates Smart
Australia
Project Team

Matthew Allen, Tristan Balough, Justin Cawley, Grace Chen, James Cristallo, Marko Damic, Amelia Donald, Nathan Etherington, Joe Fan, Rob Graham, Joshua Harrex, Craig Johnston, Tom Keeley-Reid, Jung Soo Kim, Guy Lake, Allan Lamb, Alana Lee, Clarissa Luwia, Mark Ojascastro, Clare Pettitt, Josh Shin, Gabrielle Shulman, David Strange, Tommy Sutanto, Monica Ungsuprasert, Sylvia Vasak
Consultants

Access consultant Mark Relph
Acoustic consultant Acoustic Logic
Certifier Blackett Maguire + Goldsmith
Cost consultant Davis Langdon
Landscape architect ASPECT Studios
Main contractor Richard Crookes Constructions
Planning consultant Urbis
Project manager Root Projects Australia
Services engineer Erbas & Associates
Structural engineer Robert Bird & Partners
Teaching space fitout contractor Patterson Building Group
Traffic consultant Parking and Traffic Consultants

Site Details

Location Sydney, NSW, Australia
Category Residential
Type Universities / colleges

Project Details

Status Built

Source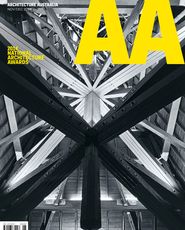 Issue
Architecture Australia, November 2014
Related topics