The Australian Institute of Architects announced the shortlist for the 2014 National Architecture Awards on Friday 12 September. From 153 eligible projects, sixty-one were selected by the national jury to proceed to the final round of judging. The winning projects will be presented at Darwin Convention Centre on Thursday 6 November.
In all, 821 entries were received nationally across thirteen categories. Every state and territory is represented among the finalists with higher education projects dominating the public architecture category. The jury visited every shortlisted project in Australia during a two week tour.
On the jury were: Paul Berkemeier (immediate past president of the Australian Institute of Architects), Clare Cousins (Clare Cousins Architects), Justin Hill (Kerry Hill Architects), Virginia Kerridge (Virginia Kerridge Architect), and Lindy Johnson (lay juror, creative agent). Jury chair, Paul Berkemeier commented on the collaborative nature of many of the projects entered: "We were inspired by the number of projects that had informed clients working closely with architects to achieve better outcomes," he said.
PUBLIC ARCHITECTURE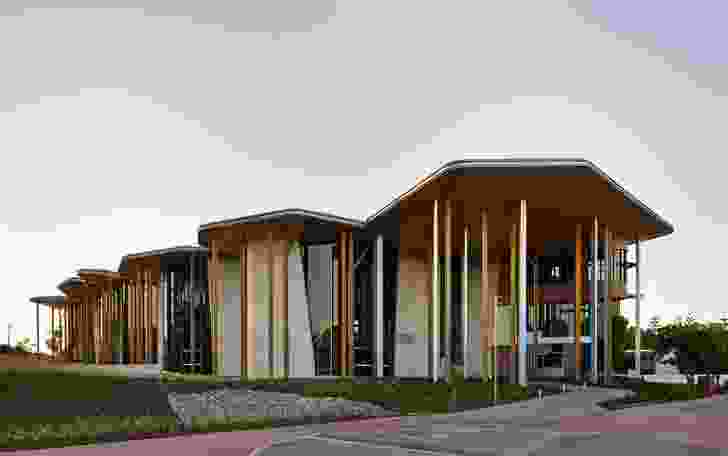 Abedian School of Architecture (Qld) – CRAB Studio
Australian PlantBank (NSW) – BVN Donovan Hill
Dallas Brooks Community Primary School (Vic) – McBride Charles Ryan
Dandenong Mental Health Facility (Vic) – Bates Smart Whitefield McQueen Irwin Alsop Joint Venture
North Bondi Surf Life Saving Club (NSW) – Durbach Block Jaggers in association with Peter Colquhoun
OLMC Parramatta Janet Woods Building (NSW) – Tzannes Associates
Prince Alfred Park + Pool Upgrade (NSW) – Neeson Murcutt Architects in association with City of Sydney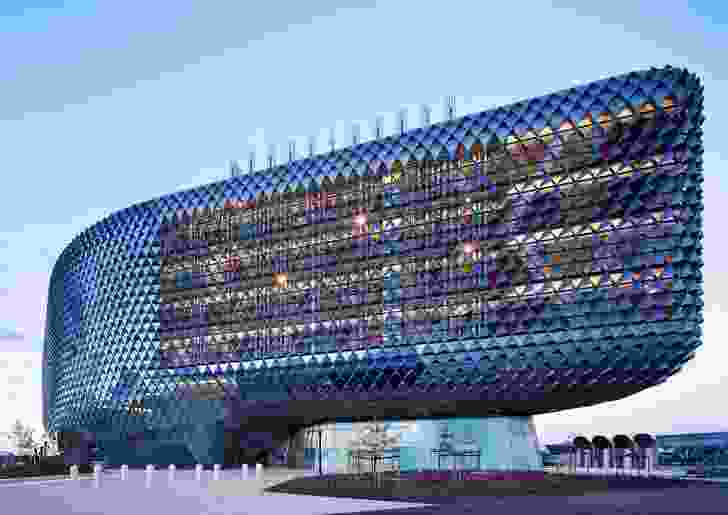 South Australian Health and Medical Research Institute (SAHMRI) (SA) – Woods Bagot
UQ Advanced Engineering Building (Qld) – Richard Kirk Architect Hassell Joint Venture
UQ Dayboro Vet (Qld) – Owen and Vokes and Peters
UTAS Institute for Marine and Antarctic Studies (Tas) – John Wardle Architects + Terroir, in association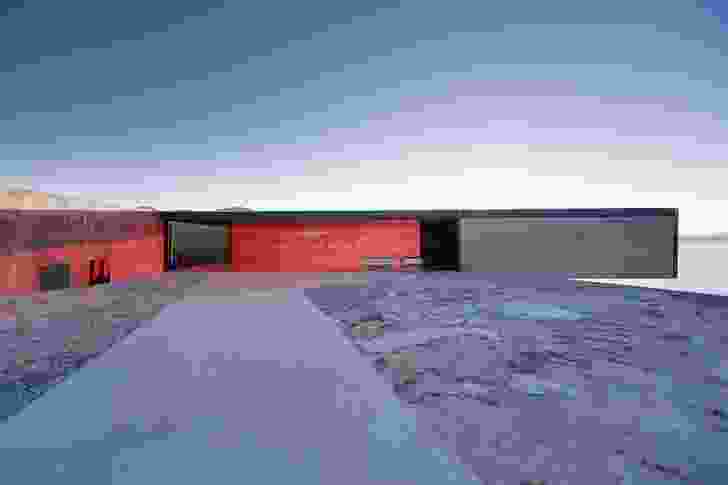 URBAN DESIGN
Box Hill Gardens Multipurpose Area (Vic) – NMBW Architecture Studio + ASPECT Studios
GASP! Stage 02 (Tas) – Room 11
National Arboretum Canberra (ACT) – Tonkin Zulaikha Greer and Taylor Cullity Lethlean
Prince Alfred Park + Pool Upgrade (NSW) – Neeson Murcutt Architects in association with City of Sydney
UTAS Institute for Marine and Antarctic Studies (Tas) – John Wardle Architects + Terroir, in association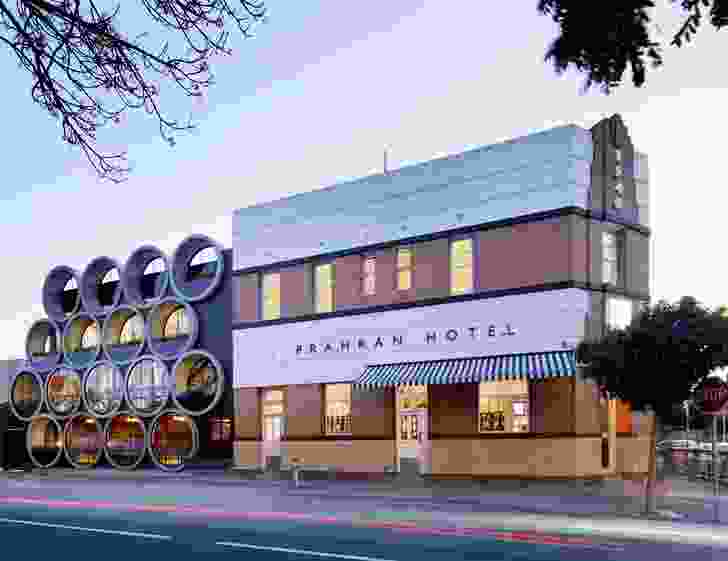 COMMERCIAL ARCHITECTURE
8 Chifley Square (NSW) – Lippmann Partnership/Rogers Stirk Harbour & Partners
55 Elizabeth Street (Qld) – BVN Donovan Hill
Bread in Common (WA) – Spaceagency
Lune de Sang, Sheds (NSW) – CHROFI
Prahran Hotel (Vic) – Techne Architects
Toyota WA Head Office (WA) – Roxby Architects
White Bay Cruise Terminal (NSW) – Johnson Pilton Walker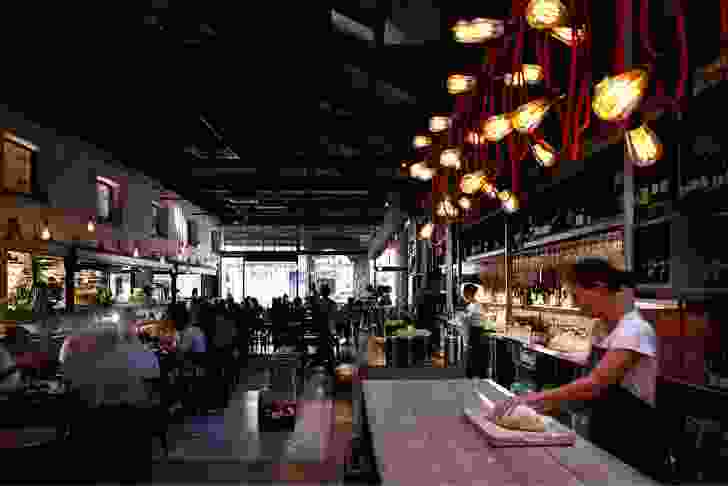 INTERIOR ARCHITECTURE
Australian Taxation Office Elizabeth Street (Qld) – Hassell
Bread in Common (WA) – Spaceagency
Garangula Gallery (NSW) – Fender Katsalidis Mirams Architects
Hotel Hotel (ACT) – March Studio
South Australian Health and Medical Research Institute (SAHMRI) (SA) – Woods Bagot
Sustainable Industries Education Centre (SA) – MPH Architects + Architectus in association
UQ Advanced Engineering Building (Qld) – Richard Kirk Architect Hassell Joint Venture
UTAS Institute for Marine and Antarctic Studies (Tas) – John Wardle Architects + Terroir, in association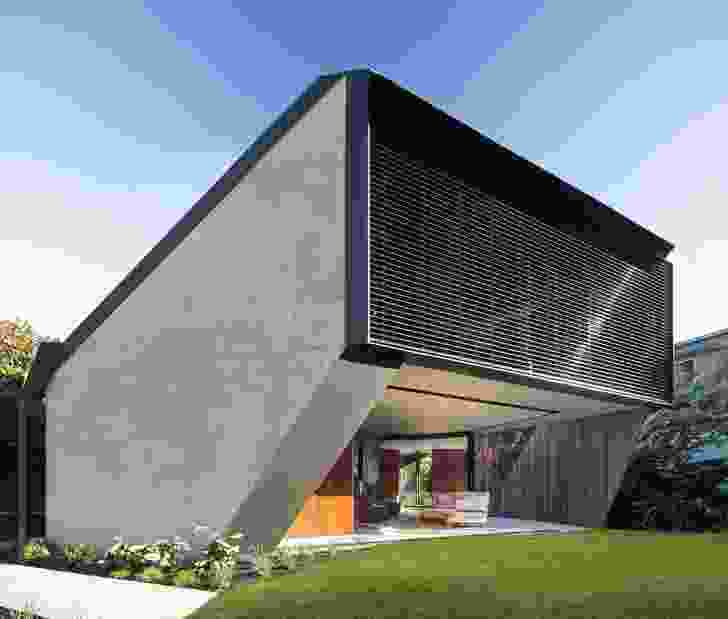 RESIDENTIAL ARCHITECTURE – HOUSES (NEW)
Griffith House (NSW) – Popov Bass Architects
House at Hanging Rock (Vic) – Kerstin Thompson Architects
Hover House (Vic) – Bower Architecture
K House (NSW) – Chenchow Little
Oxlade Drive House (Qld) – James Russell Architect
Southern Outlet House (Tas) – Phillip M Dingemanse
RESIDENTIAL ARCHITECTURE – HOUSES (ALTERATIONS AND ADDITIONS)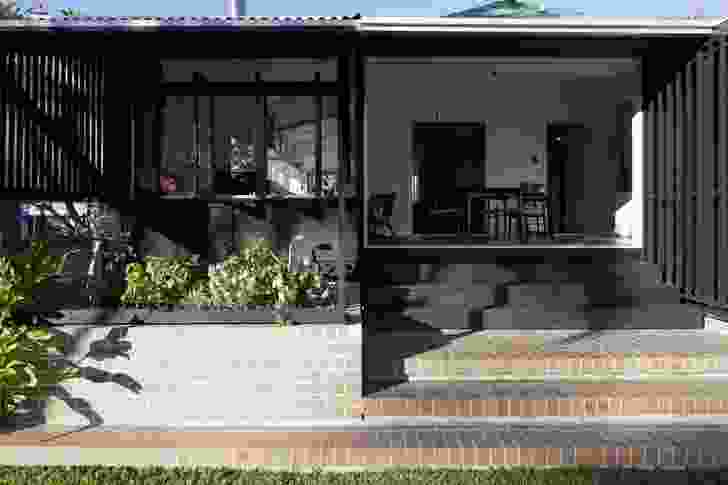 Bellevue Terrace Alterations + Additions (WA) – Philip Stejskal Architecture
Highgate Hill House (Qld) – Twofold Studio & Cox Rayner Architects
Lune de Sang, Stone House (NSW) – CHROFI
South Yarra Warehouse (Vic) – NMBW Architecture Studio
Strohmayr House (NT) – Troppo Architects
Tamarama Semi-D (NSW) – David Langston-Jones
West End Tower (Qld) – Owen and Vokes and Peters
RESIDENTIAL ARCHITECTURE – MULTIPLE HOUSING
Gantry (NSW) – Bates Smart
The Commons (Vic) – Breathe Architecture
University Hall (WA) – Hassell
UNSW Kensington Colleges (NSW) – Bates Smart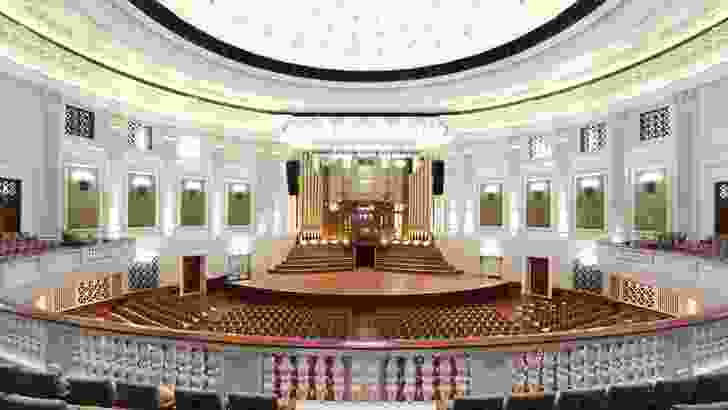 HERITAGE ARCHITECTURE
Bread in Common (WA) – Spaceagency
Brisbane City Hall Restoration Project (Qld) – Tanner Kibble Denton Architects and GHD Architects in Association
Eternity Playhouse (NSW) – Tonkin Zulaikha Greer Architects
Former Police Station, 127-129 George Street, The Rocks (NSW) – Welsh + Major Architects with Sydney Harbour Foreshore Authority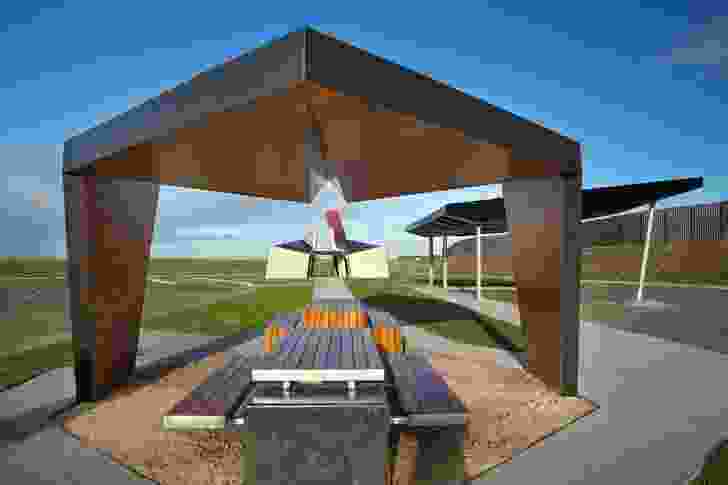 SMALL PROJECT ARCHITECTURE
Balmain Apartment (NSW) – Durbach Block Jaggers
Baroona Road Mixed Use Redevelopment (Qld) – Shane Thompson Architects
Bicheno Surf Life Saving Club + Boathouse (Tas) – Birelli Art + Design + Architecture
Geelong Ring Road Rest Areas (Vic) – BKK Architects
Kew Studio (Vic) – Sean Godsell Architects
Studio 217 (Qld) – Amalie Wright & Richard Buchanan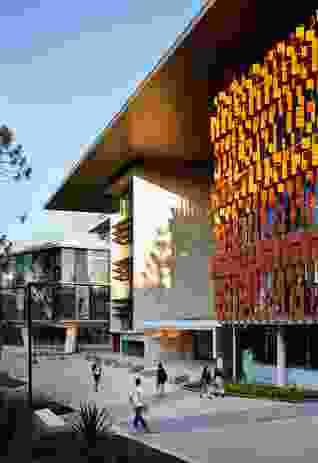 SUSTAINABLE ARCHITECTURE
Australian PlantBank (NSW) – BVN Donovan Hill
South Australian Health and Medical Research Institute (SAHMRI) (SA) – Woods Bagot
The Commons (Vic) – Breathe Architecture
The Wayside Chapel (NSW) – Environa studio
UQ Advanced Engineering Building (Qld) – Richard Kirk Architect Hassell Joint Venture
UTAS Institute for Marine and Antarctic Studies (Tas) – John Wardle Architects + Terroir, in association
White Bay Cruise Terminal (NSW) – Johnson Pilton Walker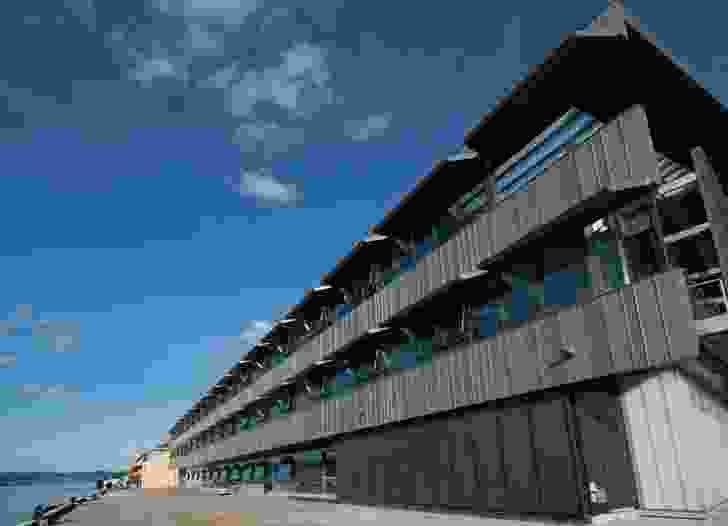 COLORBOND AWARD FOR STEEL ARCHITECTURE
Kew Studio (Vic) – Sean Godsell Architects
South Australian Health and Medical Research Institute (SAHMRI) (SA) – Woods Bagot
Troppoville (NT) – Troppo Architects
UTAS Institute for Marine and Antarctic Studies (Tas) – John Wardle Architects + Terroir, in Association
White Bay Cruise Terminal (NSW) – Johnson Pilton Walker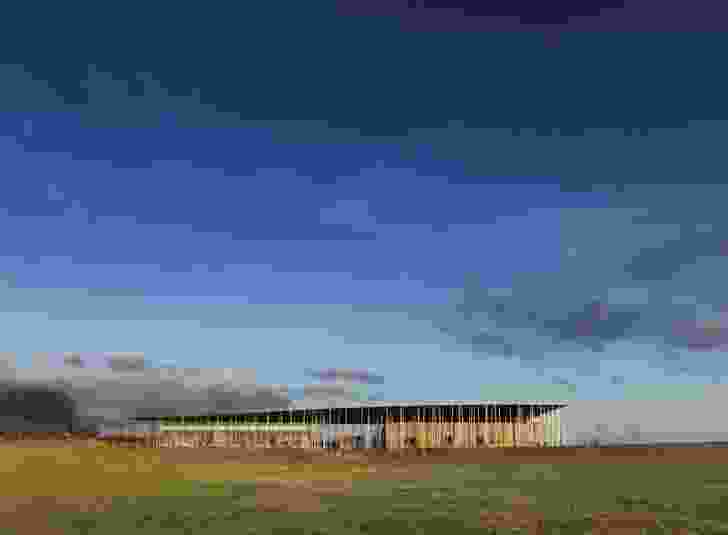 INTERNATIONAL ARCHITECTURE
ASB North Wharf (New Zealand) – BVN Donovan Hill
PARKROYAL on Pickering, Singapore (Singapore) – WOHA
Shelter@Rainforest (Malaysia) – Marra + Yeh Architects
Stonehenge Exhibition + Visitor Centre (UK) – Denton Corker Marshall
The Sukhothai Residences (Thailand) – Kerry Hill Architects
ENDURING ARCHITECTURE
Apostolic Nunciature (ACT) – Enrico Taglietti
CB Alexander College, Tocal (NSW) – Ian McKay and Phillip Cox, Architects in Association
McIntyre House (Vic) – Peter McIntyre
Troppoville (NT) – Troppo Architects
Related topics