Jury citation
The Australian PlantBank at the Australian Botanic Garden at Mount Annan in New South Wales houses the largest collection of plant seeds in the country. Built for the Royal Botanic Gardens and Domain Trust, it also functions as a research institute and public building. Included in its irreplaceable collection is seed stock of international significance.
The building is not only highly functional and excellently designed, but its architects have also had to apply extraordinary measures to ensure that the building and its seed collection are secure from the omnipresent threat of bushfire. In addition, the brief called for a low reliance on airconditioning and for energy use and water consumption to be as low as possible.
The solution starts with the design of the sophisticated stainless steel and glass skin. The facade is deep enough to allow articulated angled fins to take advantage of optimum sunlight penetration or shade. Fine stainless steel mesh covers all of the openings between the fins, protecting the glass in fire conditions and reducing the building's vulnerability.
Added to this is a thermal labyrinth in a half-basement below the east wing, with a mass of concrete that can be cooled with summer night air or warmed on winter days. This labyrinth is used to temper air for circulation through the HVAC system, reducing the peaks and troughs in the diurnal cycle.
The building's fenestration also includes extensive areas of operable glass louvres, which can be controlled by the building's users. In the office and research areas, which take up the whole floor plate in the eastern wing, these louvres allow for natural cross ventilation for much of the year. The jury was advised that the use of airconditioning is diminishing as users familiarize themselves with the building's operation, and is now rare. A large indicator on the office wall gives users a signal when they should open or close the louvres, and diminishing power bills attest to the effectiveness of this system.
Credits
Architect

BVN Donovan Hill
Australia
Project Team

James Grose (project principal); Peter Titmuss (project director); Alex Chaston (project architect); Daniel Londono, Julian Ashton, Craig Burns, Benjamin Chew, Peter Clarke, Barry Dineen, Melanie Dodd, Jahan Faeghi, Andrea Fink, Olivia Giangrasso,, Barnaby Hartford Davis, Anton Kouzmin, Catherine Lee, Shane Leyden, Knut Menden, Olivier Solente, Tim Webster
Landscape architect

360 Degrees Landscape Architects
Sydney, NSW, Australia
Consultants

Bushfire consultant Eco Logical Australia
Construction Hansen Yuncken
Engineer AECOM
Interpretive designer Xsquared Architects Pty Ltd
Planning Urbis
Project manager Thinc Projects

Site Details

Location Sydney, NSW, Australia

Project Details

Status Built
Completion date 2013
Design, documentation 13 months
Construction 18 months
Category Landscape / urban, Public / cultural
Type Outdoor / gardens

Client

Client name Royal Botanic Gardens & Domain Trust
Website rbgsyd.nsw.gov.au

Source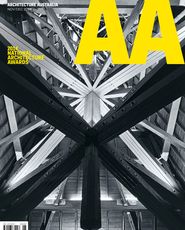 Issue
Architecture Australia, November 2014
Related topics