Jury citation
Part of the brief from the University of Queensland was that this building should establish a new benchmark in sustainable design. The result, which has received a 5 Star Green Star rating and which has innovative sustainability features throughout, is a significant achievement, with the potential for broad application throughout the tertiary sector and the community beyond.
The building, which houses the School of Civil Engineering and the Queensland Centre for Advanced Materials Processing and Manufacturing, is set within the subtropical climate of the University of Queensland's St Lucia campus. Brisbane has one of the world's most benign climates: seven out of ten days are at a comfortable temperature, meaning the building can largely be naturally ventilated. Several fine-grain modes of climate control or blended systems are used as a backup for times when ambient temperatures go above or below the comfort range. A large thermal labyrinth beneath the building is used to temper air supply to the HVAC system – helping to reduce the load on the system. Modelling demonstrates total carbon production at thirty kilograms per square metre of gross floor area per annum.
The building incorporates Glulam timber for the structure and facade, all produced and manufactured in Queensland, demonstrating the appropriateness of this technology as an alternative to steel and aluminium. The project leads the way in making extensive use of locally sourced renewable resources, local industry and local manufacturing.
This project demonstrates the potential for innovation to achieve outcomes beyond established targets and to promote inherently sustainable local industries. The jury was thoroughly impressed by the building, which not only sets a new benchmark in sustainability, but is also a delight to experience.
Credits
Architect

Kirk
Brisbane, Qld, Australia
Project Team

Richard Kirk, Paul Chang, Yee Jien, Andrew Drummond, Fedor Medek, Jonathan Ward, Stephen Chandler, Adam Laming, Mitch Reed, Shane Willmett, Erik Sziraki, Matthew Mahoney, Lynn Wang, Grace Egstorf, Mark Loughnan, Mark Roehrs, Mark Craig, Peter Hastings, Joe Soares, Daniel Loo, Alison Hortz, Catherine Van Der Heide, Troy King, BP Loh, George Taran, Nguyen Luu, Mac Young, Fraser Shiers, Cheong Kuen, Greg Allis, Amy Carrick
Architect

Hassell.
Australia
Consultants

Acoustic engineer Arup
Certifier McKenzie Group
Communications and security Aurecon
Containment survey Cetec Pty Ltd
DDA McKenzie Group
Dry fire engineer Aurecon
ESD S2F, Cundall Australia
Electrical engineer Aurecon
Fire engineer AECOM
Landscape architect Hassell.
Mechanical and Hydraulic Engineers WSP Group
Quantity surveyor Rider Levett Bucknall – Melbourne
Risk and hazard consultant McKenzie Group
Structural, civil & facade engineer Aurecon
Theatre technical consultant Arup
Traffic engineers Aurecon
Vertical transportation Cundall Australia
Wet fire engineer WSP Group

Site details

Location Brisbane, Qld, Australia
Category Public / commercial
Type Education, Universities / colleges

Project Details

Status Built

Source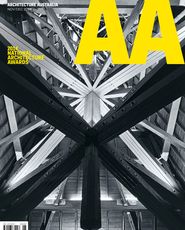 Issue
Architecture Australia, November 2014
Related topics