Jury citation
The Wayside Chapel has been a profoundly important place in Sydney since it was founded by Reverend Ted Noffs in 1964. Located in the centre of Kings Cross, it provides a harbour for the destitute, a centre for the community, a place for contemplation and prayer and much more. It does not judge or discriminate. Initially occupying a single apartment, The Wayside Chapel has since grown and now occupies the whole former apartment building and a new four-storey wing. The project has been a labour of love for Environa Studio founder Tone Wheeler over the last fifteen years, and the finished building embodies the very best of holistic sustainability principles.
Social sustainability is at the very core of this project – it gives to the community and helps those who need it most, enriching the lives of those who come into contact with the facility. Sustainable principles extend to every aspect of the building, from embodied energy to a rigorous long-life, loose-fit philosophy. Passive environmental design informs all parts of the project, through natural ventilation, thermal mass, night flushing and natural light. Ceiling fans move the air in meeting places and minimize the need for airconditioning. Rooftop solar heating panels provide hot water and hydronic space heating, while adjacent photovoltaic panels generate electricity. The rooftop community garden is a particular delight, producing organic crops for use in the cafe below.
The generous new forecourt adds to the life of the street and provides an important public space for one of Sydney's densest communities. The Wayside Chapel is a vibrant place with passionate staff and volunteers. It is also a great example of how architecture can make a change.
Credits
None

Environa Studio
Surry Hills, Sydney, NSW, Australia
Project Team

Hilary Whattam (project architect), Tone Wheeler (design architect), Jan O'Connor (interiors)
Consultants

Access consultant Accessibility Solutions
Acoustic consultant Wilkinson Murray
Builder Kell & Rigby (stage 1), Fugen (stage 2), Skope (stage 3)
Building surveyor Boxall Surveyors
Electrical and mechanical consultant Knox Advanced Engineering
Environmental consultant EMF Griffiths
Fire engineer Cardno ITC
Glazing Architectural Window Systems (AWS)
Heritage consultant NBRS Architecture
Hydraulic consultant J&M Group
Landscape consultant Sue Barnsley Design
Private certifing authority Blackett Maguire + Goldsmith
Project manager EPM projects
Quantity surveyor MDA Australia
Structural consultant Partridge, Waterman

Site Details

Location Sydney, NSW, Australia

Project Details

Status Built
Category Public / commercial
Type Adaptive re-use, Culture / arts

Source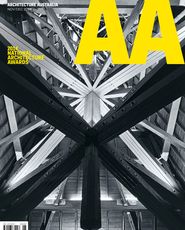 Issue
Architecture Australia, November 2014
Related topics