Jury citation
The southern end of inner Sydney – the area between Central Station, Redfern and Surry Hills – has been somewhat desolate for many years, the park and pool at its centre neglected. This inspired new project breathes life back into the precinct, with touches of wonder and delight.
The site plan skilfully calibrates the park to the surrounding street conditions. This is then overlaid with a folded topography that shelters the pool and parklands from busy traffic. The plan retains key elements of the old project – the swimming pool itself and the tennis courts – but they have been completely transformed by the new additions, and all of the elements have been united by a pastoral landscape of meadow grasses, lawns, curving paths and whimsical lighting and play structures. The new elements resonate with the history of the place.
The pool and its associated amenities and plant are sheltered from the busy street by a long folded earth berm that extends to cover the sloping roof of the amenities building. Two more triangular mounds define the pool zone and provide spectator seating. Brightly coloured umbrellas over the tiered seating give shade with a fine grain and casual touch. Everything is seamlessly integrated with the park.
The view from Chalmers Street is dominated by the sloping landform, planted with meadow grasses and punctuated by a set of spirited architectural elements: brightly coloured chimneys and flues for the trigen plant and equipment, circular shrouds for the change room skylights and a delicate mesh fence that meanders through the grasslands to secure the pool area.
This is a beautifully resolved urban project that skilfully integrates architecture, landscape and urban design, bringing vibrancy and new life to the city.
Read the project review by Philip Goad from Architecture Australia.
Credits
Architect

Neeson Murcutt Architects
Sydney, NSW, Australia
Project Team

Rachel Neeson, Nicholas Murcutt, Joseph Grech, Jenny Hien, Tamas Jones, Louise Holst, Isabelle Toland, Amelia Holliday, Andrew Burns, Sean Choo, David Coleborne, Anne Kristin Risnes, Sarah Kirkham, Sean Bryen, Justine Anderson
Landscape architect

Sue Barnsley Design
Sydney, NSW, Australia
Consultants

Access consultant Access Associates
Acoustic Green Transformer Acoustic Logic
Aquatic and pool structural ACOR
Arborist Earthscape Horticultural Services
BCA BCA Logic
Certifier BM+G
Chimney Artist Lymesmith Polychromy
Civil consultant Cardno
Documentation May+Swan Architects
Earthworks ACOR
Facade engineer Surface Design
Fence engineer Tensys Engineers
Heritage, archaeological John Oultram Heritage and Design
Hydraulic, mechanical and electrical consultant ACOR
Irrigation Hydroplan
Kitchen consultant Quantum Design International
Lighting Lighting Art and Science
Meadow specialist Australian Wetlands
Mechanical consultant DSA Consulting
Metal specialist Ogis Engineering
Park stormwater Equatica
Photomontage artist Melissa Selby Brown
Playground consultant Consulting Coordination
Pool signage specialist Royal Life Saving Society
Quantity surveyor Altus Page Kirkland
Security ACOR
Shade structure Professor Max Irvine
Signage Frost Design
Soil science SESL Australia
Specification AGA
Structural consultant SDA Structures
Tiling specialist Techtile Consulting
Traffic consultant GTA Consultants
Waterproofing, corrosion CTI Consultants

Site Details

Location Sydney, NSW, Australia

Project Details

Status Built
Category Landscape / urban, Public / cultural
Type Outdoor / gardens, Sport

Source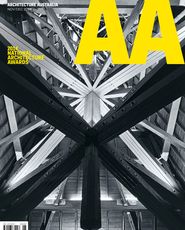 Issue
Architecture Australia, November 2014
Related topics