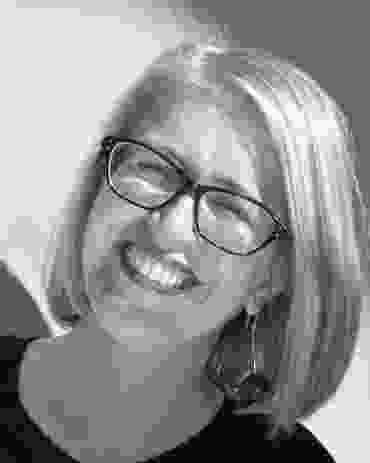 Jury citation
Bridget Smyth is a distinguished recipient of this year's Prize and is outstanding for her commitment to improving cities as places for people. This is demonstrated not only through her public projects but also in her collaborative approach to facilitating countless strategies, master plans and programs focused on urban transformation. Bridget's approach to art, architecture and urban design are in sympathy with the vision of Marion Mahony Griffin in many ways. Importantly she has involved herself in a broad range of cultural, educational and professional activities that extend beyond her professional practice.
Bridget has been Design Director for the City of Sydney since 2001, providing strong leadership in the transformation of Sydney and the shaping of the city's sustainable future. In particular she has been one of the key drivers behind the promotion of public art as a major enhancement of the urban environment.
A few years after completing her architecture degree at the University of Melbourne, Bridget took up the position of Senior Urban Designer at Wallace Floyd Associates in Boston. There she worked on the Central Artery/Tunnel Project – a major city‐building and transport infrastructure project. She also undertook a Master in Design Studies (Urban Design) at Harvard University, graduating in 1992 and returned to Australia to take on the role of Director, Urban Design for the Olympic Coordination Authority. There she commissioned and directed the design of Olympic venues and the public domain of Olympic Park.
Established in 1998, named for the pioneering woman architect, Marion Mahony Griffin, this prize was established to acknowledge a distinctive body of work by a female architect, be it for their contribution to: architectural education; journalism; research; theory; professional practice; or built architectural work.
2014 Jury: Dr Judith O'Callaghan (Chair, University of New South Wales), Dr Noni Boyd (NSW Chapter Heritage Officer), Helen Lochhead (2013 Marion Mahony Griffin Prize Recipient), Dr Kirsten Orr (University of Technology Sydney), George Phillips (Tanner Kibble Denton Architects).
Related topics