Twenty-two projects were recognized at the 2014 SA Architecture Awards by the Australian Institute of Architects, presented at the Adelaide Entertainment Centre on 4 July. The big winner on the night was South Australian Health and Medical Research Institute (SAHMRI) by Woods Bagot, taking five major awards for Public, Commerical, Interior, Sustainable and Steel Architecture. "This project contributes a joyful landmark to Adelaide and operates as a catalyst on a number of levels – for urban regeneration of the precinct and the state, evidencing a step change in attitudes towards both design and research," commented the jury.
The City of Adelaide Prize for innovation and excellence in enhancing the public realm was unanimously awarded to Café Troppo by Troppo Architects. The jury noted the social conscience and generosity of spirit of this project, saying: "Café Troppo demonstrates the importance of shared public spaces and ground level activity in our inner metropolitan areas, bringing vitality and humanity to our growing neighbourhoods."
Winning the John S Chappel Award for Residential Architecture – Houses (New) was Goolwa Beach House by Grieve Gillett, praised by the jury as "a bold and somewhat monumental punctuation in its coastal setting". All named award and architecture award winners will progress to the National Architecture Awards, announced on Thursday 6 November in Darwin.
PUBLIC ARCHITECTURE
The Jack McConnell Award for Public Architecture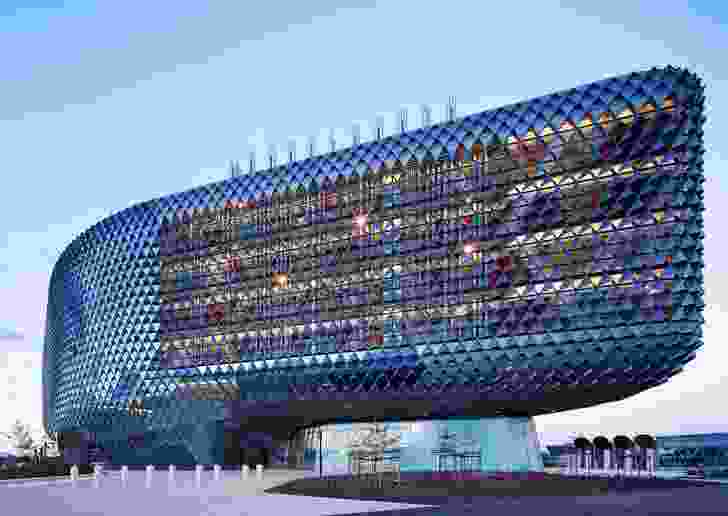 South Australian Health and Medical Research Institute (SAHMRI) – Woods Bagot
Commendations
Walkerville Civic & Community Centre – JPE Design Studio
Whyalla Regional Cancer Centre – Hames Sharley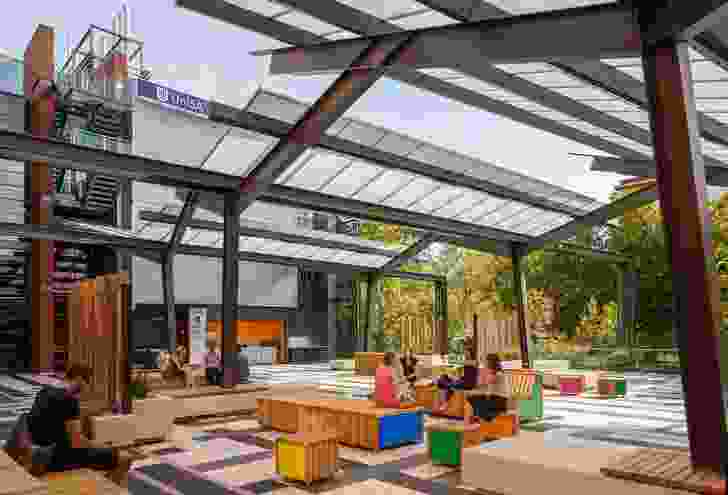 URBAN DESIGN
Commendation
UniSA City East Public Realm – Grieve Gillett


COMMERCIAL ARCHITECTURE
The Keith Neighbour Award for Commercial Architecture
South Australian Health and Medical Research Institute (SAHMRI) – Woods Bagot
Commendation
Unley Offices – Con Bastiras Architect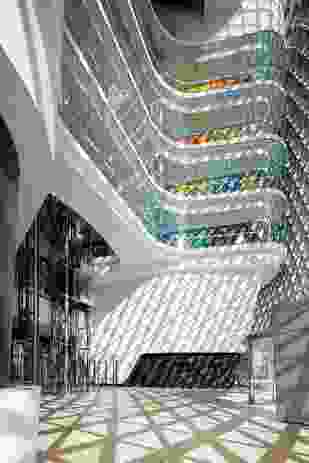 INTERIOR ARCHITECTURE
The Robert Dickson Award for Interior Architecture
South Australian Health and Medical Research Institute (SAHMRI) – Woods Bagot
Interior Architecture Award
Sustainable Industries Education Centre – MPH Architects
Commendation
The Collins – Woods Bagot


RESIDENTIAL ARCHITECTURE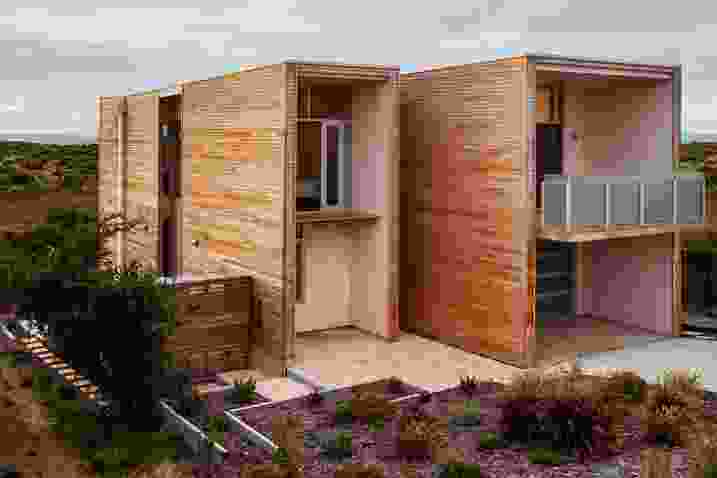 The John S Chappell Award for Residential Architecture – Houses (New)
Goolwa Beach House – Grieve Gillett
Commendations
Dune House – Max Pritchard Architect
Prestipino House – Max Pritchard Architect
The SA Chapter Award for Residential Architecture – Houses (Alterations and Additions)
Residence R – Architects Ink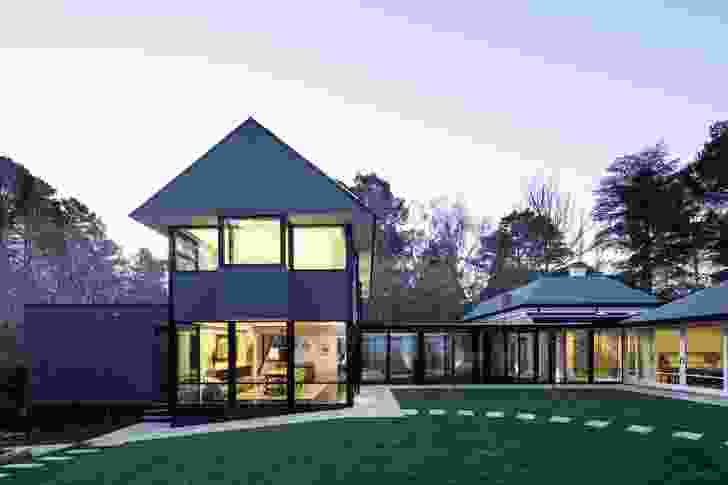 Residenatial Architecture Awards – Houses (Alternations & Additions)
Stirling House – Max Pritchard Architect
Toorak Gardens Residence – Dimitty Andersen Architects
Commendations
Roodenrys Kewell Addition – Troppo Architects
Unley Residence – Dimitty Andersen Architects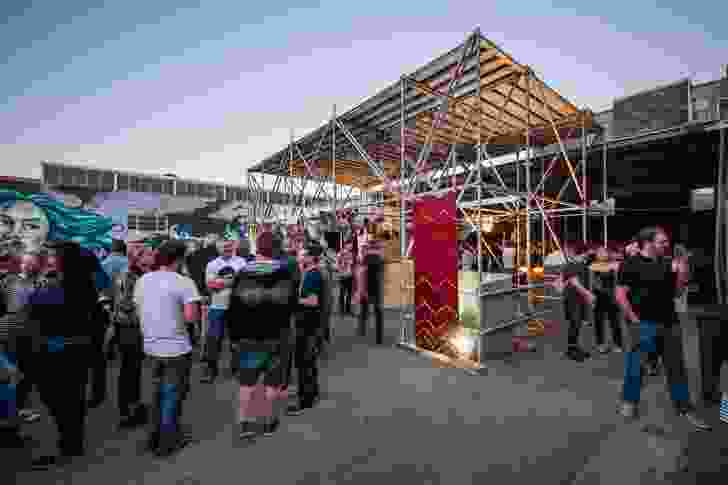 SMALL PROJECTS
Commendations
One.One Adelaide – One.One Committee Adelaide
Tree Top Studio – Max Pritchard Architect


HERITAGE ARCHITECTURE
The David Saunders Award for Heritage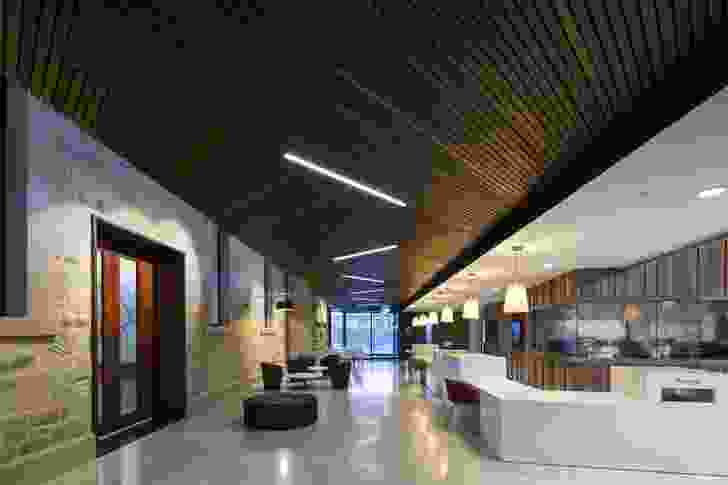 Walkerville Civic & Community Centre – JPE Design Studio
Heritage Architecture Award
Adelaide Central School of Art – Grieve Gillett
Commendation
Stirling House – Max Pritchard Architect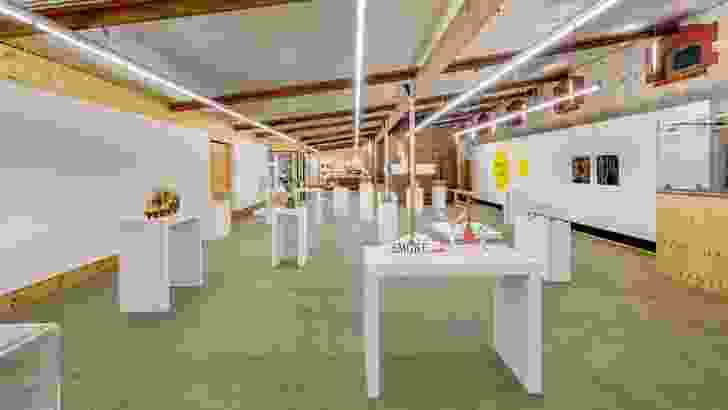 SUSTAINABLE ARCHITECTURE
The Derrick Kendrick Award for Sustainable Architecture
South Australian Health and Medical Research Institute (SAHMRI) – Woods Bagot
Commendations
Billabong Houses – Julian Rutt Lumen Studio
Jam Factory at Seppeltsfield – Grieve Gillett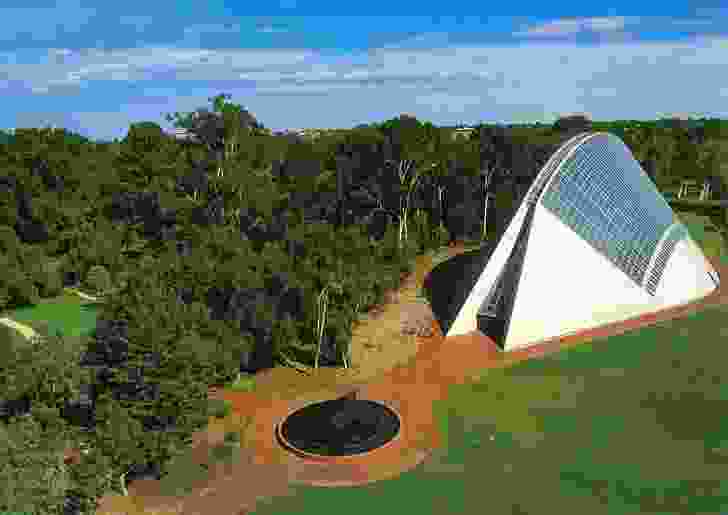 THE JACK CHEESMAN AWARD FOR ENDURING ARCHITECTURE
The Bicentennial Conservatory Adelaide – Guy Maron Architects


THE COLORBOND® AWARD FOR STEEL ARCHITECTURE
South Australian Health and Medical Research Institute (SAHMRI) – Woods Bagot
Commendation
Sustainable Industries Education Centre – MPH Architects


SA CHAPTER AWARDS AND PRIZES
2014 Sir James Irwin President's Medal
Susan Phillips & Michael Pilkington – Phillips/Pilkington Architects
2015 Emerging Architect Prize
Matt Davis – Davis & Davis Architects
The City of Adelaide Prize
Cafe Troppo – Troppo Architects
The City of Adelaide Prize People's Choice Award
Foods for Life Parklet – Troppo Architects
People's Choice Award for Residential Architecture - Houses (New)
Billabong Houses – Julian Rutt Lumen Studio
People's Choice Award for Residential Architecture - Houses (Alterations and Additions)
Toorak Gardens Residence – Dimitty Andersen Architects
Related topics