The 2014 Victorian Landscape Architecture Awards were announced in Friday 21 November. Presented by Mark Frisby, national president of the Australian Institute of Landscape Architects (AILA), seventeen were recognized across five categories.
The City of Melbourne was awarded the highest honour with the Victorian Medal for their Urban Forest Strategy and Precinct Plan. "The Strategy establishes a new legacy for Melbourne and a strategic framework to create a forest for current and future generations, a forest that is diverse, robust and resilient in the face climate change, urban densification and the compounding effects of urban heat island," said the jury.
Following an exhibition of the awards entries at Thousand Pound Bend, the People's Choice Award was given to Mackenzie Falls by Hansen Partnership in Victoria's Grampians National Park. The jury commended Hansen Partnership for its "bold yet highly site specific intervention" that "introduces an entirely new and enhanced visitor experience to this spectacular natural landscape."
And the winners are…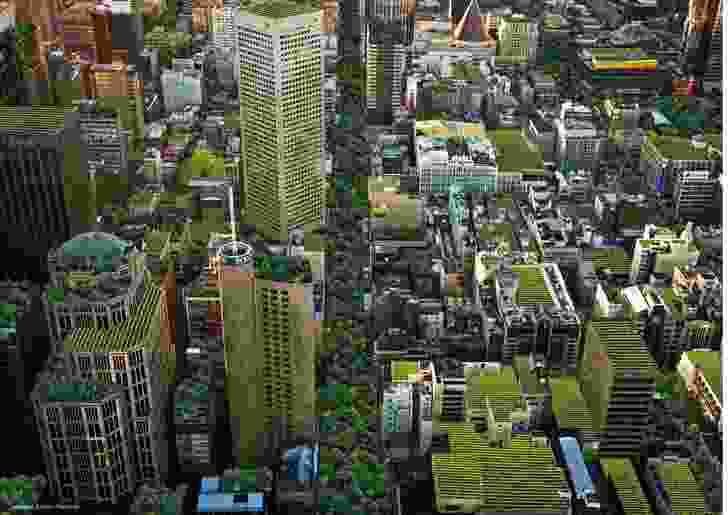 Victorian Medal for Landscape Architecture
City of Melbourne Urban Forest Strategy and Precinct Plans – City of Melbourne
Edna Walling Award for Residential Designed Landscapes
Cubo Rear Garden – Simon Ellis Landscape Architects in collaboration with Phooey Architects.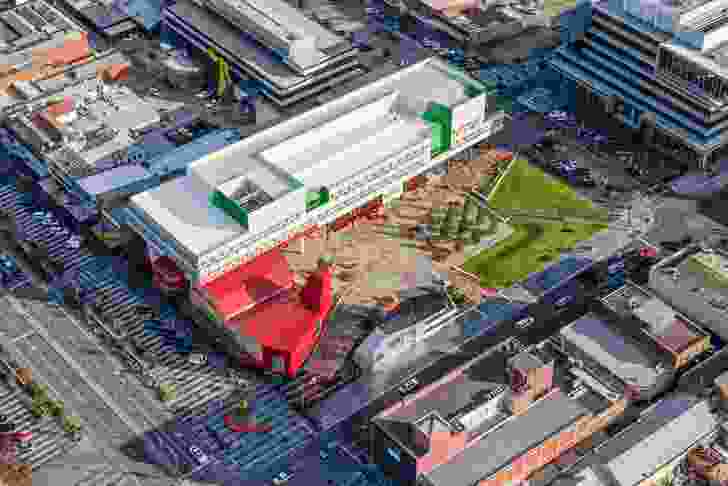 Award for Excellence in Design
Dandenong Civic Centre – Rush\Wright Associates for City of Greater Dandenong and Lyons Architects
Design Awards
Afghan Bazaar Cultural Precinct – Hassell/Sinatra Murphy for City of Greater Dandenong
Burnley Living Roofs – Hassell for The University of Melbourne
Deakin University Central Spine Precinct – Rush\Wright Associates for Deakin University
Fremantle Esplanade Youth Plaza – Convic for City of Fremantle
MacKenzie Falls Gorge Trail – Hansen Partnership for Parks Victoria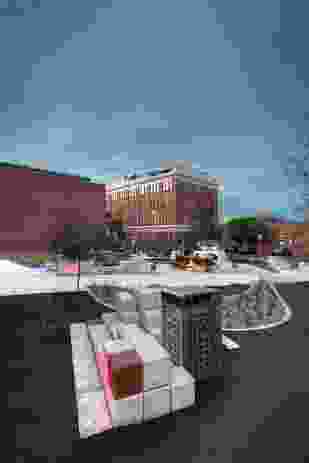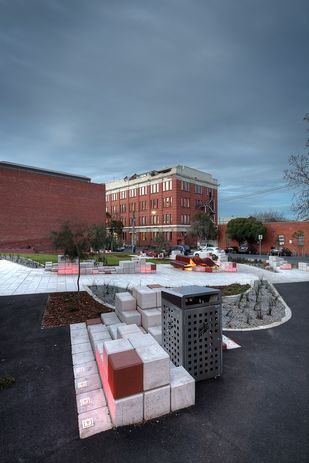 Award for Excellence in Planning
Converting Roads to Parks Program – City of Yarra
Planning Award
Summerland Peninsula Infrastructure & Procurement Master Plan – Tract Consultants for Phillip Island Nature Parks
Urban Design Award
Surabaya Urban Corridor Development Program – Hansen Partnership in collaboration with City Form Lab (SUTD) for The World Bank & The City Government of Surabaya
Land Management Award
Gum Scrub Creek, Officer – Outlines Landscape Architecture for Places Victoria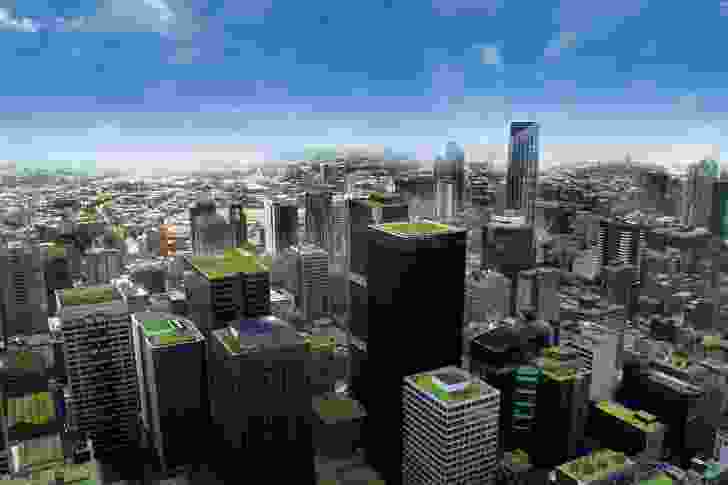 Research & Communication Awards
The Growing Green Guide for Melbourne Project – Inner Melbourne Action Plan & The University of Melbourne for the Department of Environment and Primary Industries
Urban Voices – Urban Initiatives for Urban Design Forum
President's Prize
Making Sense of Landscape – Taylor Cullity Lethlean
Start with the Grasslands – Adrian Marshall for Victorian National Parks Association
People's Choice
MacKenzie Falls Gorge Trail – Hansen Partnership for Parks Victoria
On the jury were: Barbara Schaffer (Principal Landscape Architect in the NSW Government Architects Office); Andrew Laidlaw (Landscape architect, Royal Botanic Gardens Melbourne); Dr Andrew Saniga (Senior Lecturer and program coordinator in Landscape Architecture at the University of Melbourne); Scott Graham (Director, Urban Environmental Design); and Ricky Ricardo (Assistant Editor, Landscape Architecture Australia)
Related topics