Jury Citation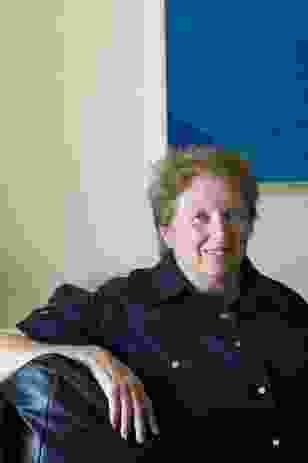 The William J. Mitchell International Committee Prize is awarded annually in recognition of a significant contribution to architecture internationally. It is primarily intended to enhance the profile of Australian architecture internationally and the profile and career of the winner. This year the International Area Committee has selected Louise Cox as an exemplary recipient of the prize.
Cox completed her Bachelor of Architecture at the University of Sydney in 1963 and commenced work experience with Peddle Thorp & Walker. This was followed by a two-year period working in London for Chamberlin, Powell and Bon, where she gained experience in health architecture.
Cox completed a Diploma in Town and Country Planning in 1971, also at the University of Sydney. She emerged as a strong individual and leader, elected as the first female National President of the Royal Australian Institute of Architects for the 1994–95 term. In 1990, she became aware of opportunities to contribute to international architecture culture through the International Union of Architects (UIA) congress in Montreal. This led to further involvement with the UIA following her appointment as a councillor for Region IV (Asia and Oceania) in 1996 and her subsequent role as UIA vice-president for Region IV in 2002.
Cox's voice in the UIA and her international pursuits led to her election as President of the UIA from 2008 to 2011. She played a key role in the development of the UNESCO-UIA Charter for Architectural Education, the associated Education Policy Paper, the UNESCO-UIA Validation System and the UN-HABITAT World Urban Campaign. In her typical commitment to tasks at hand, Cox based herself in Paris for her presidential term.
She was appointed an Officer of the Order of Australia in 2014 for her contributions to architecture, and in 2011 France's then Minister of Culture and Communication, Frédéric Mitterrand, invested her with the rank of Chevalier d'Ordre des Arts et des Lettres, one of the highest honorary distinctions granted by the French Republic.
Cox has been described as forthright and formidable, but this committee recognizes her generous and wonderful spirit that makes her presence memorable and compelling. The committee celebrates this worthy recipient of the William J. Mitchell International Committee Prize.
Jury
Bob Nation LFRAIA (chair) Nation Architects; Hank Koning FRAIA Koning Eizenberg Architecture; Steven Smit RAIA Atkins; Justin Hill FRAIA Kerry Hill Architects; David Teh FRAIA Pakatan Reka Arkitek; Ronald Lu FRAIA Ronald Lu & Partners; Janine Campbell RAIA architect and artist; Fiona Nixon FRAIA Atelier Lim and Tan; Dik Jarman Aff RAIA The University of Nottingham; Grant Marani FRAIA Robert A. M. Stern Architects.
Related topics