The 2015 Australian Capital Territory Architecture Awards were announced on Saturday 20 June.
Twenty-two projects were recognized by the Australian Institute of Architects. The New Acton Precinct was the most awarded project of the night, taking home the Institute's highest accolade, the Canberra Medal, as well as awards in five other categories.
"The NewActon Precinct is an outstanding example of strategic urban planning and design where a developer and a wide-ranging team of designers have collaborated 'to get it right,'" the jury said of a project which has been over 10 years in the making. "The design and creation of a highly successful, completely new urban community, over a relatively short period of time, is a rare event in a city. It is an excellent example of how architectural design can invigorate the heart of a city and make it pulse."
The 2015 awards were dominated by entries in the residential categories which made up 40 percent of all submissions. From them, members of the public were given the opportunity to nominated their favourite project for the People's Choice Award. The most popular project for 2015 was Szychowski Residence by Adhami Pender Architecture.
All projects recognized by the jury with an award or named award will proceed to the National Architecture Awards to be announced on 5 November 2015.
The winners are: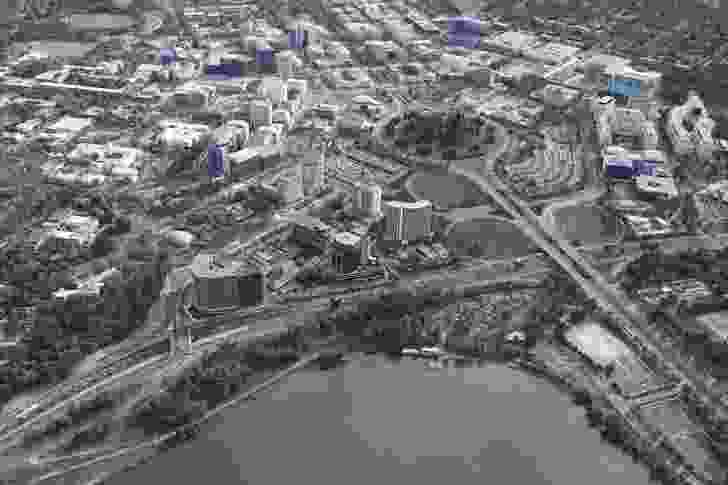 Public Architecture
Romaldo Giurgola Award
PRC Embassy Pool Enclosure – Townsend + Associates Architects
Urban Design
Sir John Overall Award
NewActon Precinct – Fender Katsalidis Architects
Commendation
Drakeford Drive Pedestrian Bridge – Tait Waddington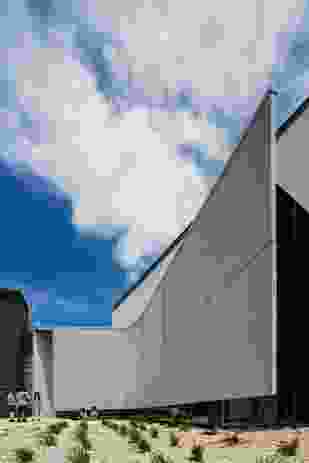 Educational Architecture
Enrico Taglietti Award
John Paul College Performing Arts Centre – Collins Caddaye Architects
Commendation
The Snow Centre for Education in the Asian Century – Daryl Jackson Alastair Swayn
Interior Architecture
W Hayward Morris Award
'Australia in the Great War', Australian War Memorial – Cunningham Martyn Design
Award
NewActon Pavilion Reconstruction – Molonglo Group Offices – Fender Katsalidis Architects
Commendation
The Snow Centre for Education in the Asian Century – Daryl Jackson Alastair Swayn
Residential Architecture – Houses (Alterations and Additions)
Gene Willsford Award
Boomerang House – Joanna Nelson Architect
Award
Altman Hinkson House – Philip Leeson Architects
Residential Architecture – Houses (New)
Malcolm Moir and Heather Sutherland Award
Box House – Rob Henry Architects
Awards
Harvey Taylor House – Philip Leeson Architects
Wonga Street House – Jigsaw Housing
Commendation
OS House – Ben Walker Architects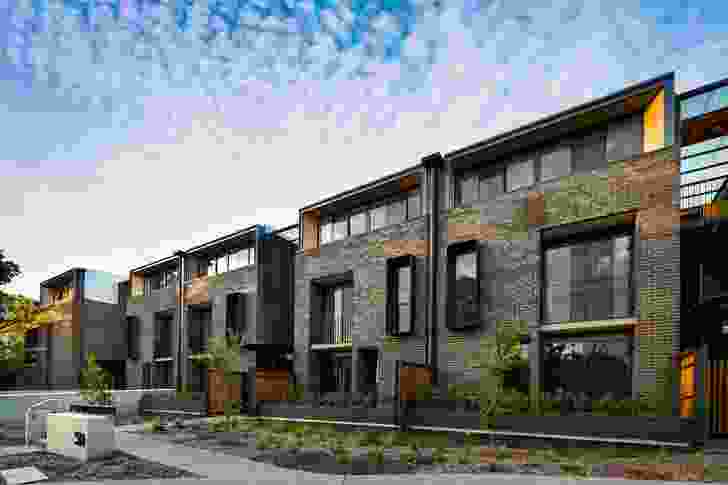 Residential Architecture – Multiple Housing
Sydney Ancher Award
Lowanna – Marcus Graham Architect
Heritage
Awards
NewActon Pavilion Reconstruction – Fender Katsalidis Architects
Conservatory House – Cox Architecture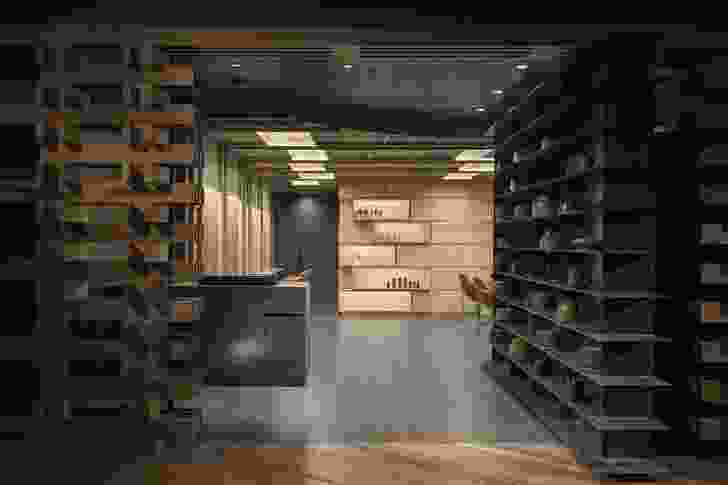 Small Project Architecture
Award
Roji Salon – Craig Tan Architects
Commendation
Altree Court Sun Shade – Adhami Pender Architecture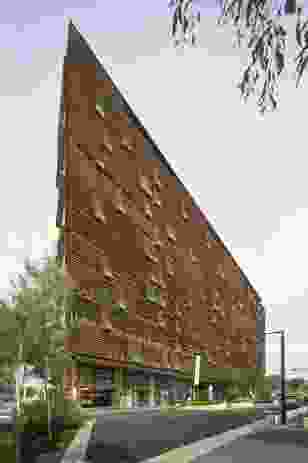 Sustainable Architecture
Award
NewActon Nishi Commercial – Fender Katsalidis Architects
Commendation
Esperance – Collins Caddaye Architects
Enduring Architecture
Award
Burgmann College (1971) – Dirk Bolt & Associates
Colorbond Award for Steel Architecture
PRC Embassy Pool Enclosure – Townsend + Associates Architects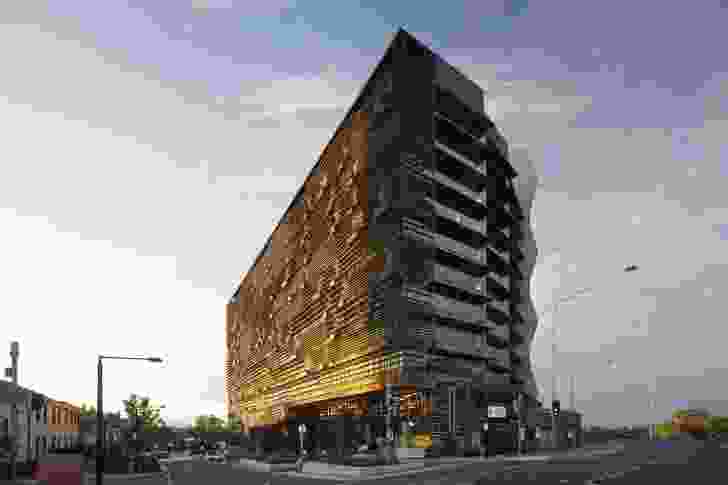 Additional Prizes
Canberra Medallion
NewActon Precinct – Fender Katsalidis Architects
Light in Architecture Prize
PRC Embassy Pool Enclosure – Townsend + Associates Architects
Art in Architecture Award
NewActon Precinct – Fender Katsalidis Architects
Mervyn Willoughby-Thomas Renovation Award
Kaleen Conversion – Allan Spira Architect
President's Medal
The Molonglo Group
Clem Cummings Medal
Jon Stanhope
Emerging Architect Prize
Yuri Leong
Daryl Jackson Alastair Swayn Graduate Prize
Savita Gaonkar
ACT Chapter Student Medallion
Alexander Gorecki
John Redmond Prize
Amanda Marshall
Cox Architecture Student Design Prize
First: Threading the Space – Benjamin Vu
Second: City Baths – Stewart Youngblutt
Third: Hybrid Motortecture – Winnie Wong Ka Wing and Path, Hearth, Observatory – Zikki Han