The 2015 Dulux Colour Awards were announced in 25 March in Melbourne. Themed "revealing the artist," entrants showed an approach to paint usage that reference art and employed unique graphics. Colour was used throughout all elements of the projects submitted, but the most successful projects balanced the exuberant colour with a considered design approach.
The stand out winner was the Lexus Design Pavilion which took out the Grand Prix and a cash prize of $5,000. The other eight category winners were awarded $1,000 each.
The winners are: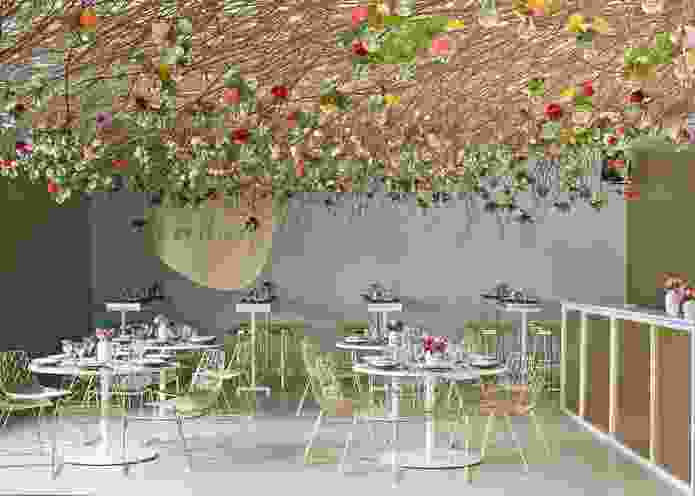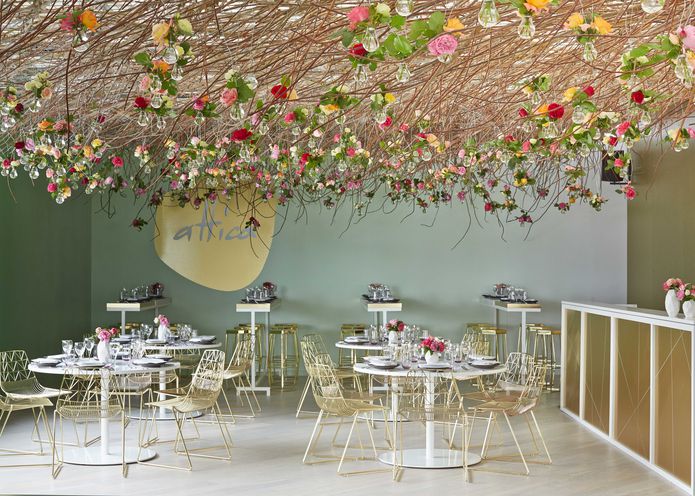 Grand Prix and Installation & Events
Lexus Design Pavilion (VIC) – Mim Design
Judges comment: A clear standout, this incredibly sophisticated fitout was a unanimous category winner. Rebalancing the harsh metallic of a Lexus car, the gentle palette helps visitors understand the softness within. The subtle ombre in Dulux Leek and Coral Atoll was used to great effect, providing a dimensional impact which flat colour alone couldn't achieve. The sage green gives the illusion of a floating sea with the floral ceiling display a beautiful upside down 'Monet's Garden'. Truly angelic, the space would be lovely to enjoy a champagne trackside.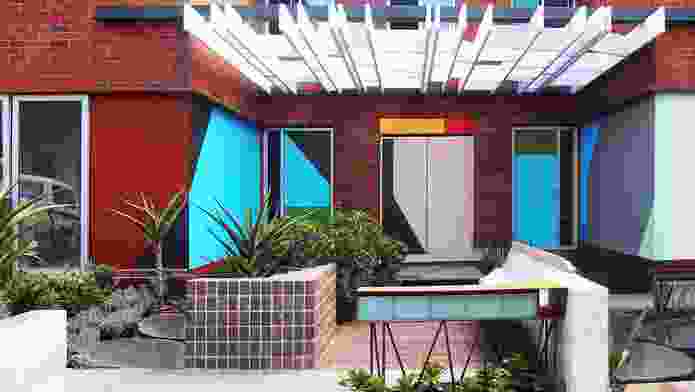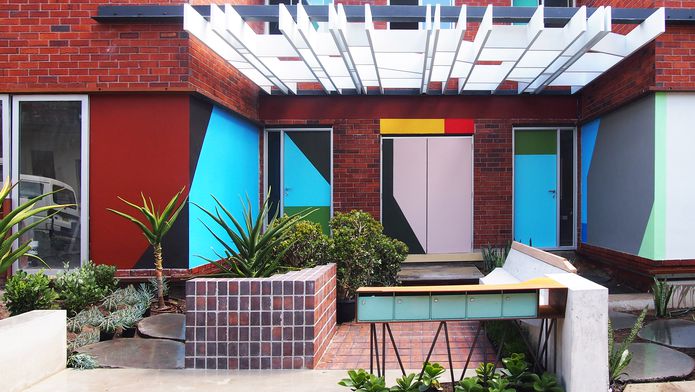 Multi Residential
Winner
Polychrome (NSW) – David Boyle Architect
Judges comment: A clever project which managed to juggle various elements and still present a wonderfully cohesive visual. It is reminiscent of a modernist painting and an interesting example that more is less. With red brick remaining in the space, the chosen palette of bright hues including Dulux Lilac Fluff, Hot Lips, High Blue, Vintage Green and many more, is a clever and playful decoy. The judges unanimously awarded this project for the creation of a fun and energetic facade.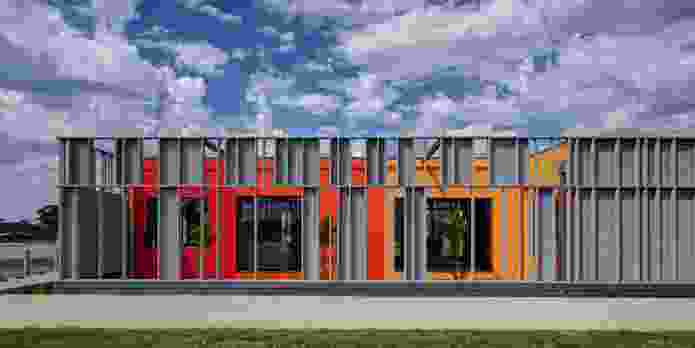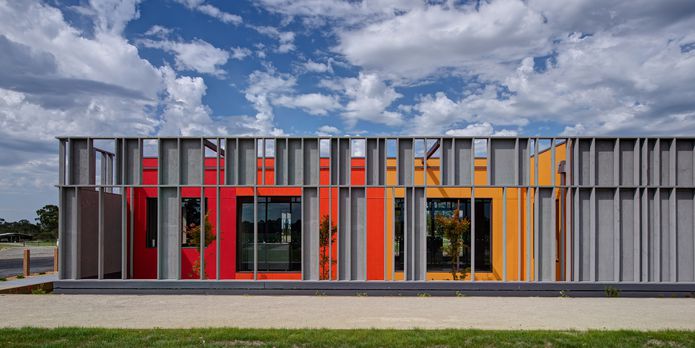 Commercial Exterior
Winner
Brompton Pavilion (VIC) – Craig Tan Architects
Judges comment: The Brompton Pavilion created a dynamic display of colour within a sparse landscape. The 3D outer framing provided a sneak preview of vibrant colour. The structure balanced external, internal and in-between spaces through thoughtful use of colour. The palette combines both muted and bright shades highlighting the unusual structural aspects, including bright oranges and reds in Dulux Circus and Red Clown.
Commendation
Stanmore Library (NSW) – MAKE Creative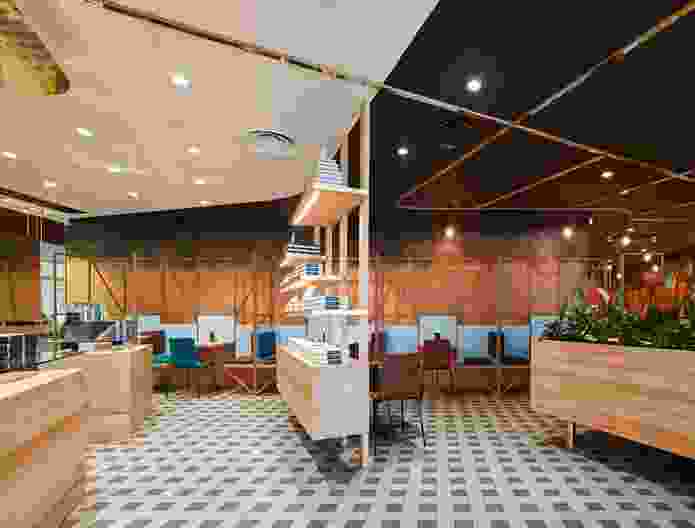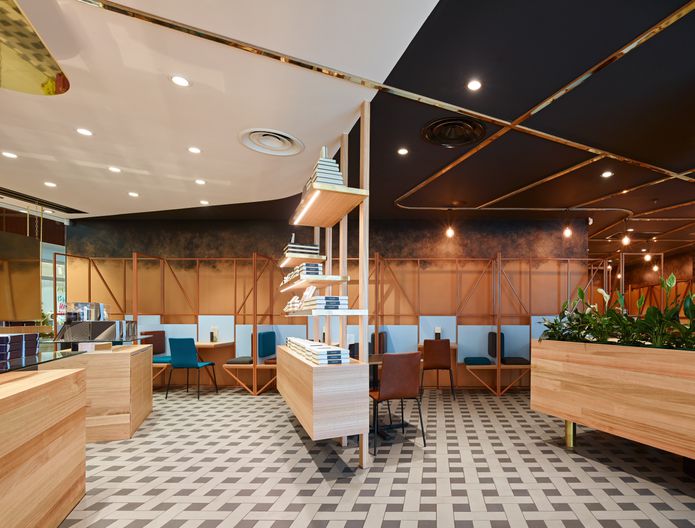 Commercial Interior Workplace & Retail
Winner
Koko Black Indooroopilly (QLD) – Russell & George
Judges comment: This fitout replaces the decadence associated with chocolate with clever colour combinations of Tuscan oranges, light blues and copper highlights in a fresh and contemporary palette, creating a welcoming and emotive space. It pushes the boundaries through its bold ceiling which features a sponged down effect on the walls creating an organic feel. Finished with a nice interplay between shadows and tone it was a well-deserved winner.
Commendation
Wunderman/Bienalto – The Bold Collective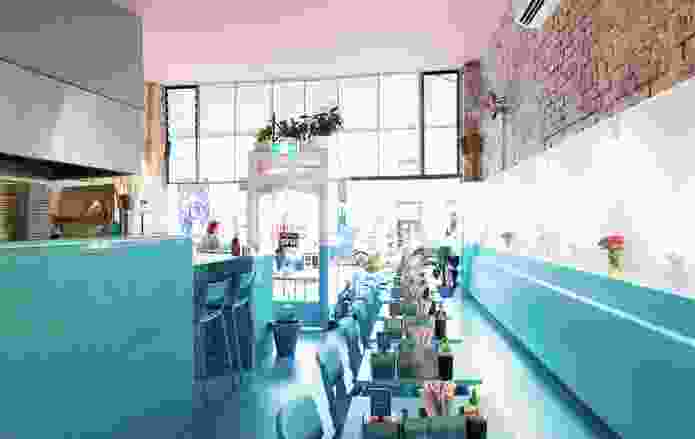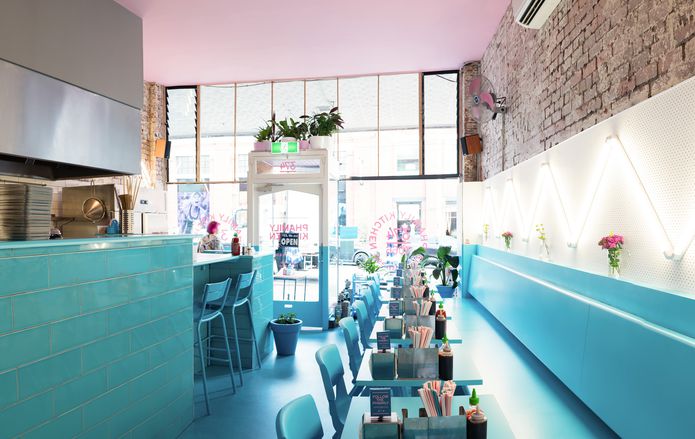 Commercial Interior Public Spaces & Hospitality
Winner
Phamily Kitchen (VIC) – Mathew van Kooy
Judges comment: This project was awarded for its boldness and brilliance. A truly evocative fitout, the space transforms from a classic Victorian terrace to a vibrant Vietnam eatery achieved through colour and clever use of fluoro lights. Positioning the design artistically the architect was brave to commit to one colour, Dulux Santorini, at level and colour match all grounded elements creating a daring statement. The look was softened by the addition of Dulux Ice Vovo on the ceiling and Antique White on the upper walls.
Commendations
Rockpool est. 1989 (NSW) – Grant Cheyne
St Augustine's Kindergarten (NSW) – Wilson Architecture
Entrecotè (VIC) – Flack Studio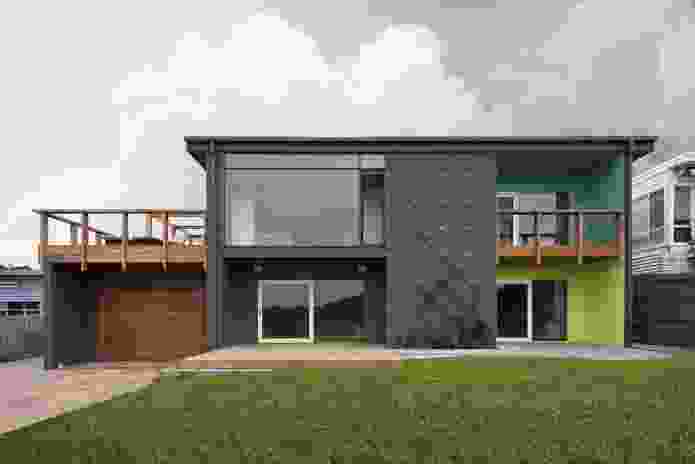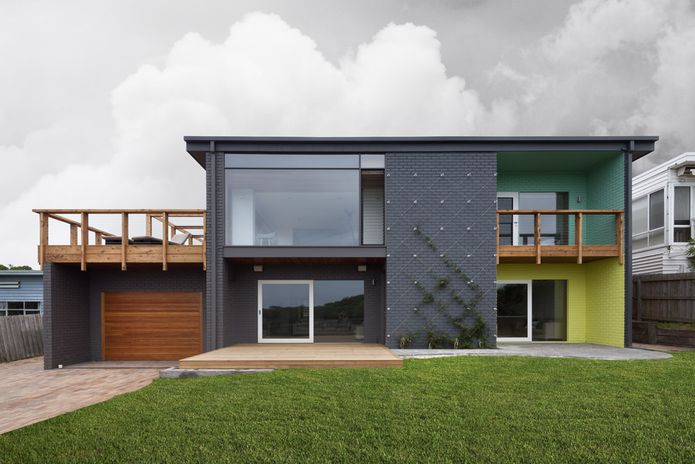 Single Residential Exterior
Winner
Anglesea House 4 (VIC) – Emma Mitchell
Judges comment: With an empathy to traditional design and a known difficult structure to work with, Emma Mitchell has created an emboldened space. The design introduces contemporary links through daring colour. Using bright Dulux tones – Succulent and Peppermint Bar – it is balanced by the dark grey Dulux Cave Man, producing a design that is playful but with great honesty and broad appeal.
Commendation
The Avenue (NSW) – Arent & Pyke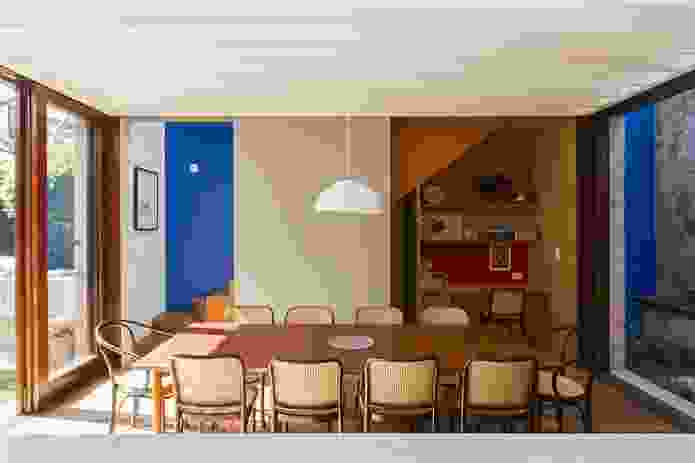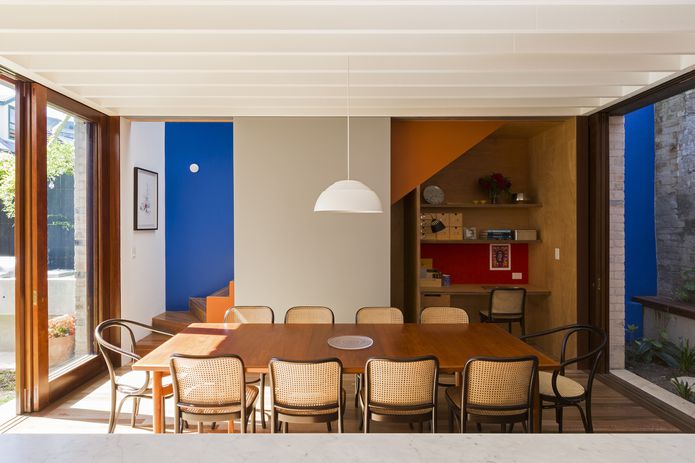 Single Residential Interior
Winner
The Courtyard House (NSW) – Aileen Sage Architects
Judges comment: The Courtyard House is an innovative design. Rather than using colour to delineate between zones, it cleverly uses colour in a thought provoking manner, using different combinations to mark your journey through the house. The considered use of colours, not only in the bold and various pops used throughout but also in the neutrals, beautifully highlight and complete a bright and playful palette.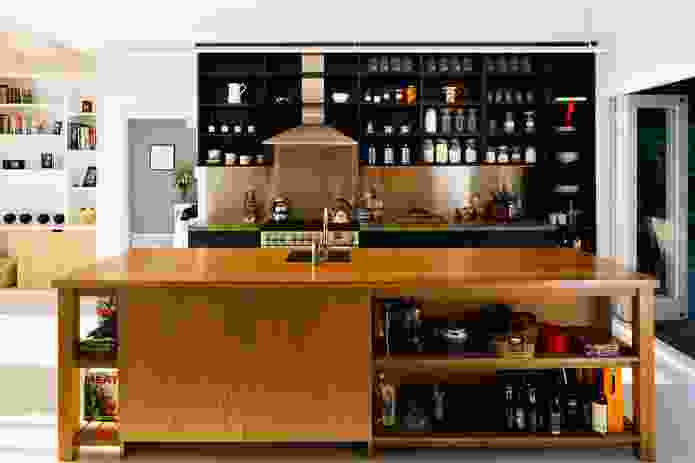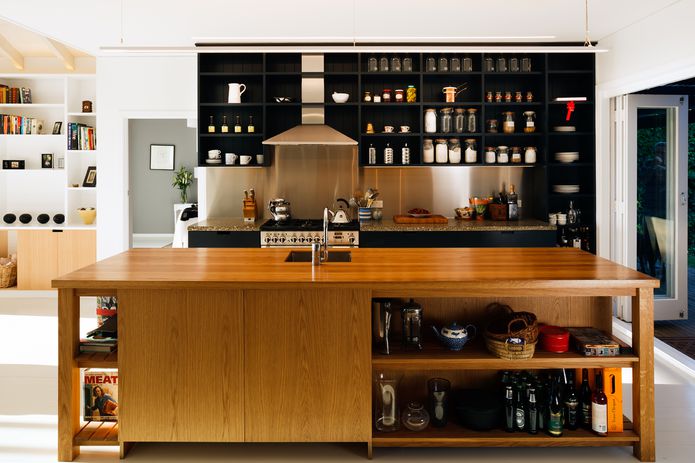 International
Winner
Otoparae (NZ) – SPACE Architecture Studio
Judges comment: Elegantly executed, Otaparae is a fine example of a contemporary approach to domestic environments. As a comfortable and relaxed space, colour has been used to heighten the experience and initiate a more intimate setting for entertaining.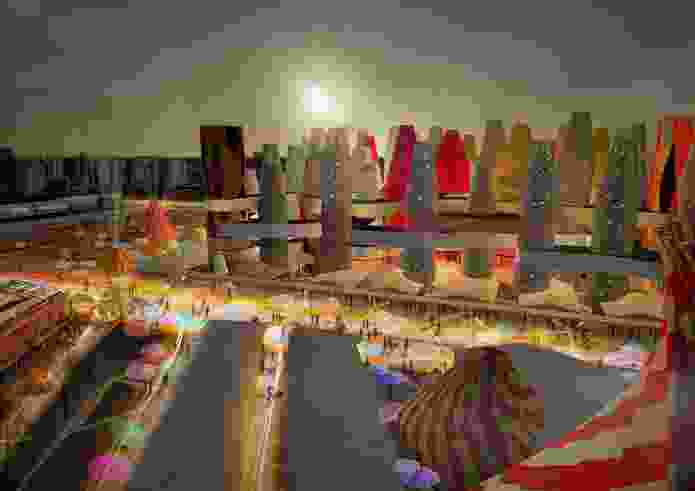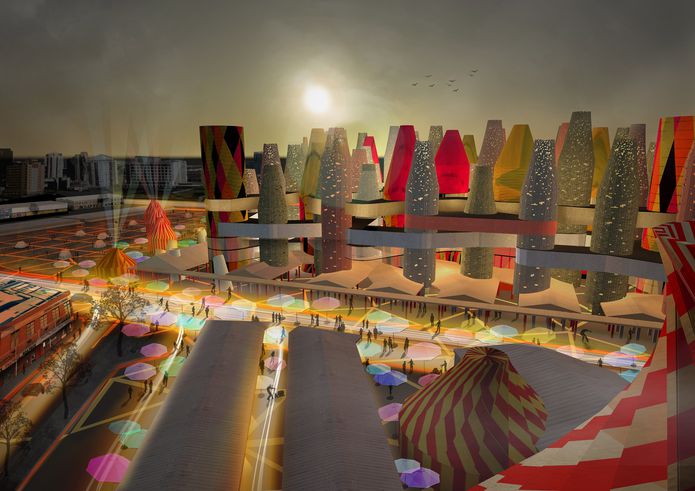 Student
Concealing the Crisis (VIC) – Amelyn Ng
Judges comment: Concealing the crisis cleverly utilises a traditional colour palette to convey a contemporary vision. A difficult and polarising brief which is translated into an interesting and harmonious proposal. The colour palette of Dulux Rodham, Red Stop, Orangeade, Black and Golden Marguerite was considered.
Commendations
Out of the East – Tomoki Takei
Black Box White Cube – Kathleen Duffy
On the judging panel were: Andrea Wilson (ARM Architecture), Hannah Tribe (Tribe Studio Architects), David Bromley (contemporary artist), Sian MacPherson (EST magazine) and Alice Lines (Homestyle magazine, New Zealand).