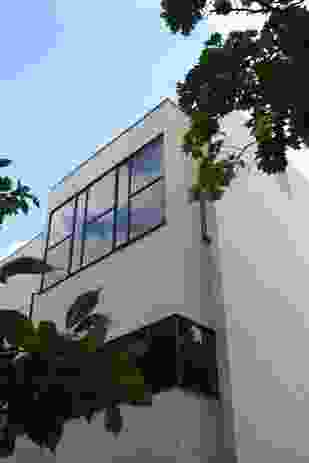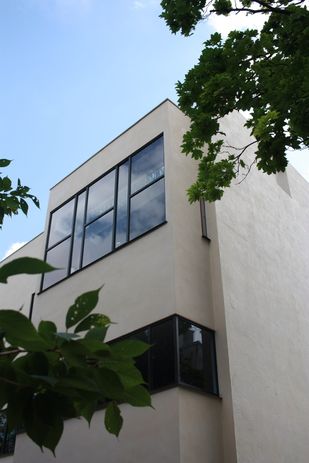 Given the giddy enthusiasm of the Dulux Study Tour at London's Barbican Centre, backed up by our shared hunger for travel stories of Le Corbusier's Brutalist icons Couvent Sainte Marie de La Tourette, Notre Dame du Haut and even Chandigarh Master Plan, it was logical that we would seek out a gap in the schedule to hunt down the roots of Corbusian Modernism.
My first impressions of Maison La Roche (1925), home to the Le Corbusier Foundation, weren't as positive as I'd anticipated. The internal ramp was ridiculously steep and almost unusable. The rooms were typically humble in scale, while the circulation dominated the floor area. More gallery than house, Maison La Roche's plan made it impossible to manage thermally and being unfurnished and without the art collection for which it was built, it was hard to imagine the space being inhabited comfortably.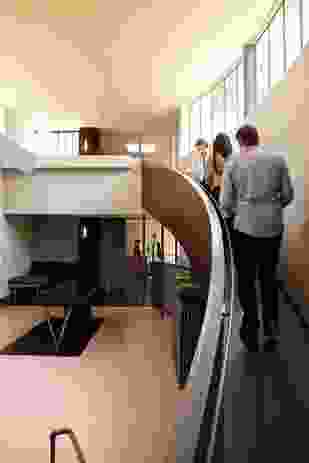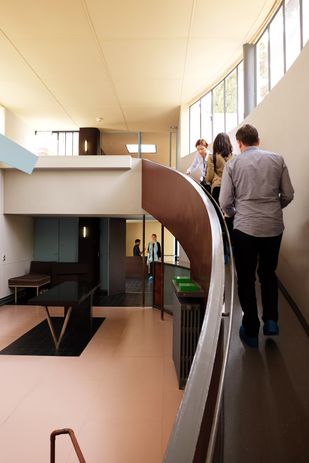 Still, the central triple height void, adjoining library, bridge and landing spaces were quite special, the driveway approach and outlook both terribly desirable. Its sense of novelty and the architectural esteem of Le Corbusier and his counterpart, his cousin Pierre Jeanneret, battled with my initial opinion. It's worth remembering that their architecture and thinking was radical at the time. While no student of architecture could overlook Corb's bizarre personal habits of nude painting or his ill fated swim, he was bold and courageous on many fronts.
Respectfully and in hindsight, I'm happy to be convinced otherwise. Having visited the Le Corbusier – Mesures de l'Homme exhibition at the Pompidou shortly before, I might have noticed that the palette used at Maison La Roche was borrowed from his Purist artworks, or that here his fixation with promenade and spatial sequencing matched well with the alliance he sought between art and architecture. The red-brown, cerulean blue and raw sienna aren't in my desktop fandeck, but they were representative of Raoul La Roche's now absent art collection and the overlap between Corb's creative works.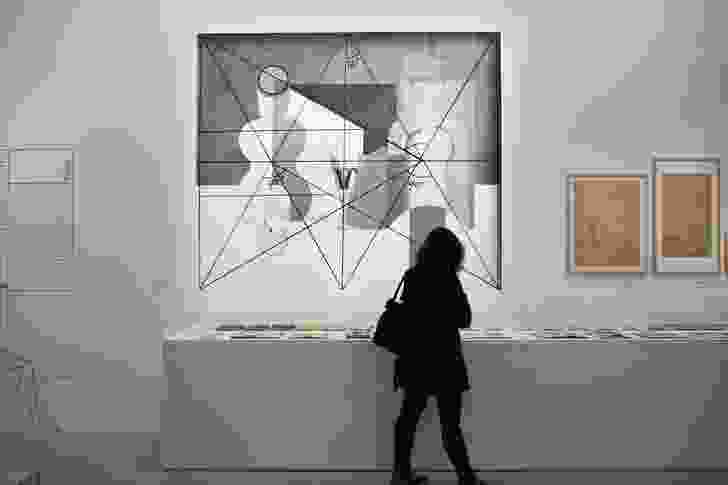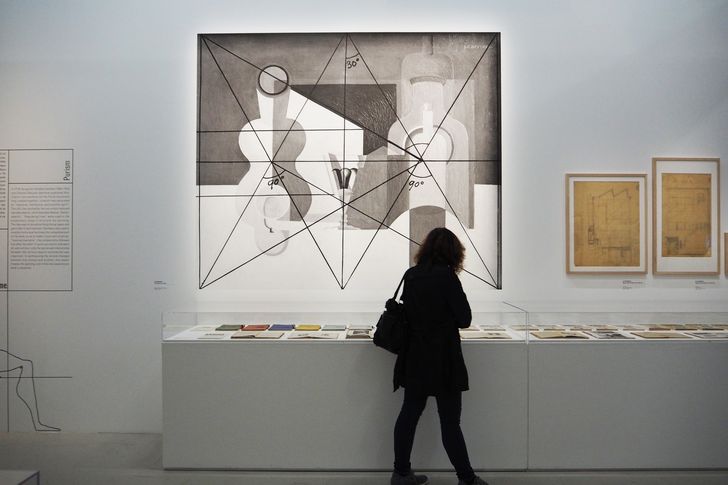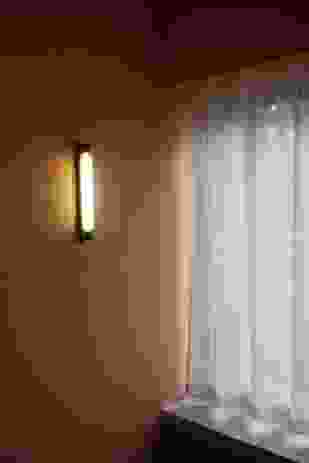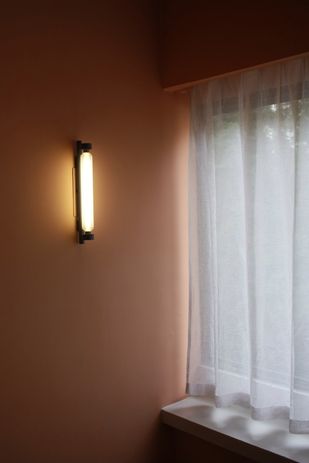 Among other things, Le Corbusier will always be remembered for his series of houses in the 1920s. Maison La Roche preceded and no doubt informed Villa Savoye (1931), which was the project that epitomized the early modernist's five-piece tool kit of: (1) pilotis, (2) rooftop garden, (3) open plan, (4) ribbon windows and a (5) "free façade". These houses were championed as functional "machines" that articulated modern ways of living and transport through the then-unfamiliar use of reinforced concrete, steel and glass, and a visual language devoid of historic references and ornament.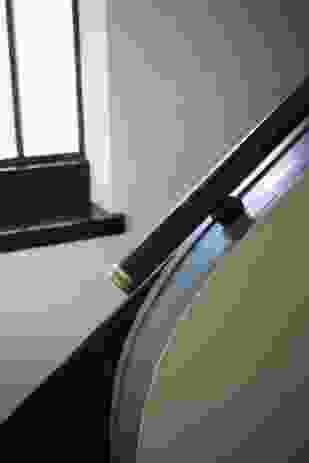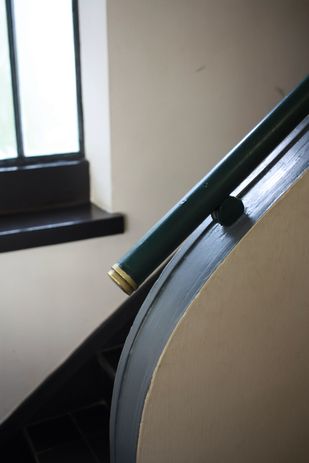 Yet, of course, domesticity has continued to evolve. The concept of "open plan living" achieved with Corb's toolkit has progressed far beyond the pre-war remnants of Edwardian era servanted homes. Rather than being hidden away in tightly proportioned spaces as in La Roche, kitchens are now generally positioned as keystones in the open plan. We also consider that those spaces aren't solely for women (and we certainly don't include aproned women as drawing scales in our kitchen joinery elevations, as some of the drawings featured in the Mesures de l'Homme exhibition did).
Corb's houses celebrated the vehicle and the ground floor as its domain, which, as a result, became the driver for the architectural form. The car still often dominates the facade and experience of our contemporary homes just as brazenly, although rarely with such ceremony or proud display. Further, residential and commercial car parks structurally determine the layout and scale of apartments and commercial buildings from the foundation up. Perhaps if we all drove Citroens I'd be okay with this, but designing firstly for life rather than inanimate objects seems to make the greatest sense. Certainly this is how our office prefers to approach design, albeit often against ingrained attitudes of a car-centric culture.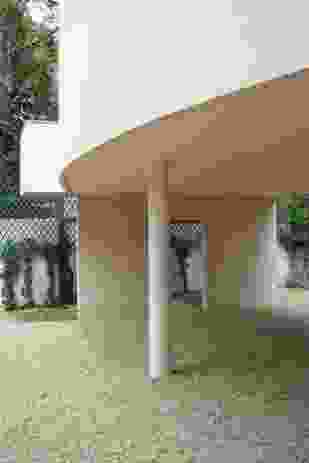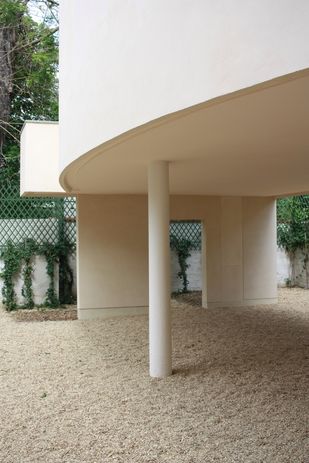 Mesures de l'Homme took us through Corb's various phases of work, medium, methods and styles in a chronological fashion. Guiding us beyond the villas and now classic standardized furniture of the 1920s, through to his controversial post-war plans for urban reconstruction and ruggedly beautiful midcentury Brutalist behemoths.
Beyond built works, Le Corbusier gave us memorable maxims, manifestos and legacy motifs like Le Modulor, Five Points Towards a New Architecture, "machines for living", the Open Hand, and "streets in the sky". Corbusier was criticized for many of these, and for good reason, but while great minds are often considered outrageous, even through their failures they have a tendency to stimulate critical discussion that can snowball into bigger and better movements than those ever imagined by the original author.
Related topics