Do I like white-box minimalism? Jury's out. Would I design it myself? Hell, no. Did I like the Tama Art University Library by Toyo Ito, with its ground floor concrete slab poured to replicate the existing contours of the land, which required special furniture to mitigate the slope? Did I fall in love with the seductive four-directional, concrete-covered steel plate arched structural system that were almost orgasming in front of my eyes? Did I love it served up to me on a silver web-forge platter as it pulled away from the earth around it in a most ruthless rug-like wall-to-ground condition? Yes, yes, yes! So fruity, I thought, so Niemeyer, so POMO, even. Was I projecting, I needed to ask? And the visit to his office was the perfect opportunity.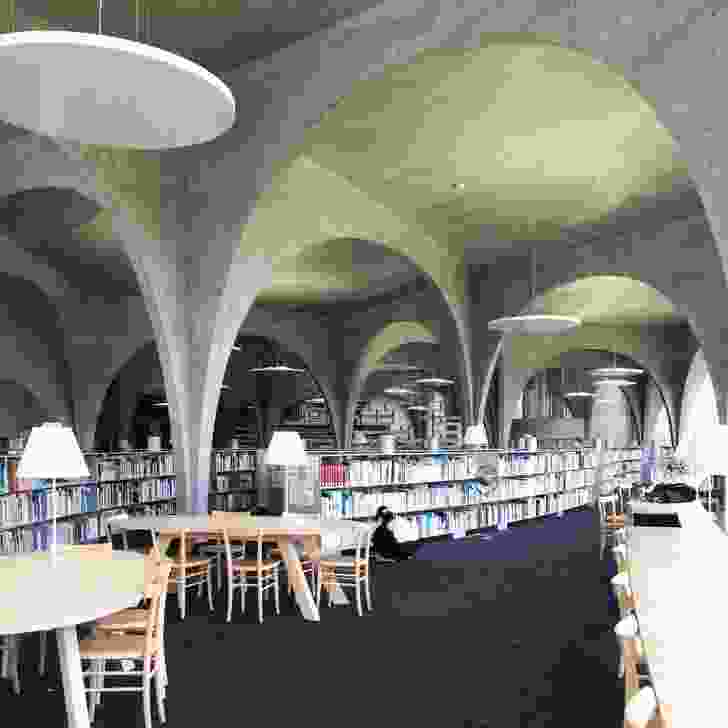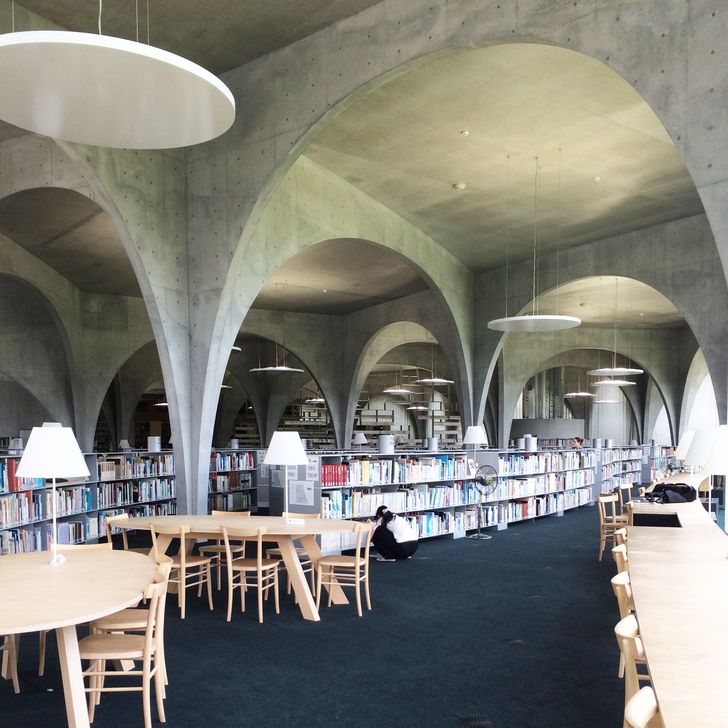 Toyo Ito and Associates's architecture studio was our second appointment for the day. We didn't meet the man himself. Toyo Ito was busy working in the other office – the "less corporate, more mess" studio where models overflow like fountains. We were greeted by Kenta Fukunishi, an employee who had worked in the Ito office for seven years. His demeanour was relaxed, but he was clearly very talented. Fukunishi opened the discussion with a statement, "Ito-san never draws hero sketch, he never draws at all." Fukunishi explained that a project's genesis comes from large and sometimes inefficient round table sessions running for several hours. Architects, engineers and contractors all attend these meandering, but ultimately rewarding, sessions in a spirit of true collaboration.
According to Fukunishi's experience, the office runs in a very "unique" way. Separate project teams will do formal presentations of work-in-progress, where Ito will sit and listen but never interrupt. Even if Ito dislikes the proposal, he listens in for clues to pull project back on track. This level of discipline is taken even further. Apparently Ito even has the confidence to allow employees to explore ideas he personally dislikes with the knowledge he can always swing it back before the point of no return. He has the confidence in staff and is brave enough to believe in others.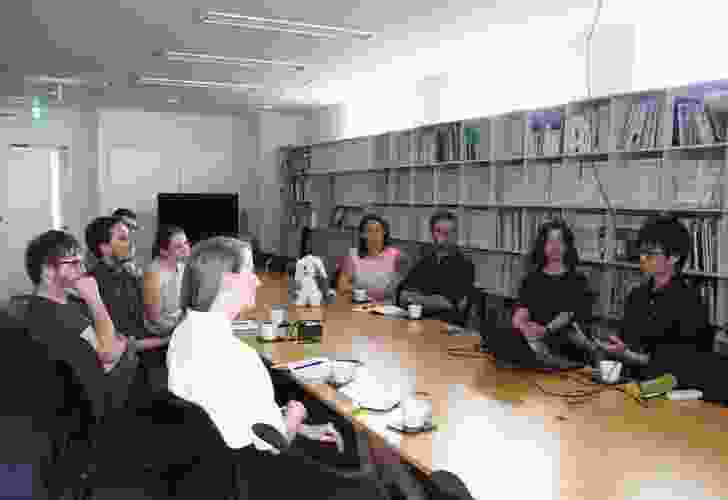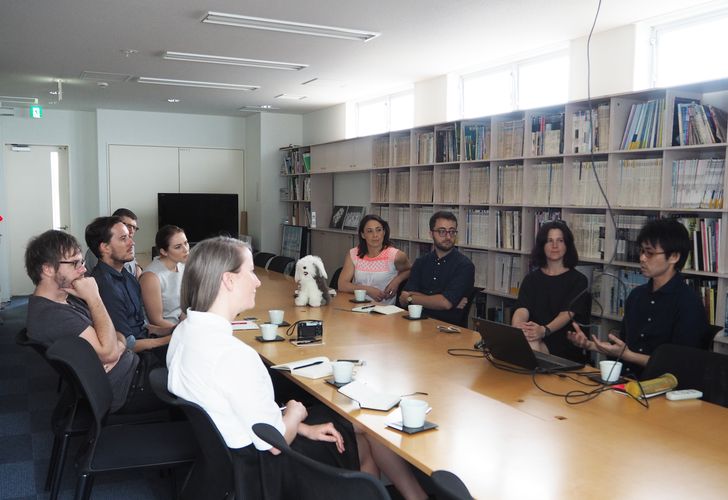 Ito believes that if he sketched, this would paralyse his employees as they would feel obliged to follow his lead. This would also create workflow bottlenecks. Ito celebrates the talents of individuals by demanding they step up. This unusual behaviour by an architect reminds me of a technique used by America's most successful entrepreneur and mentor to Bill Gates, Warren Buffett. Buffett is renowned for his kindness and generosity triggering people to strive for excellence to please him. People who feel the love at work perform better.
Ito's approach also follows the way many architecture firms have always laboured under an ethos best summed up by leadership expert Simon Sinek: "If you hire people just because they can do a job, they'll work for your money. But if you hire people who believe what you believe, they'll work for you with blood and sweat and tears."
Fukunishi ran us through a variety of famous buildings, a few corporate, polite-international-style works I was not keen on but the most impressive project was their GIFU Media Cosmos. It was formally robust and elegant, with fabulous boob-like pavilion moments and aimed to reduce its energy consumption by 50 percent. In my eyes, this building beautifully proves that sustainability, architectural and structural poetry, combined with narrative, trumps all. Coupled with Ito's earthquake relief contribution, it was clear he was implementing his legacy phase. Fukunishi confirmed this, predicting that the next 10 years of Ito's work would look different from the past.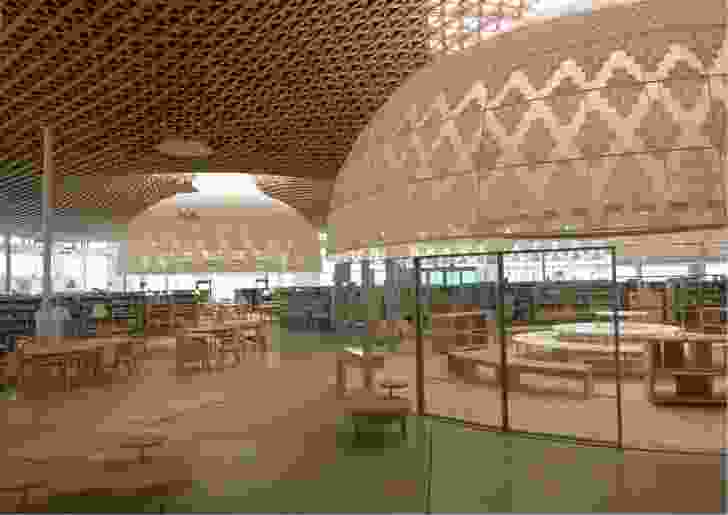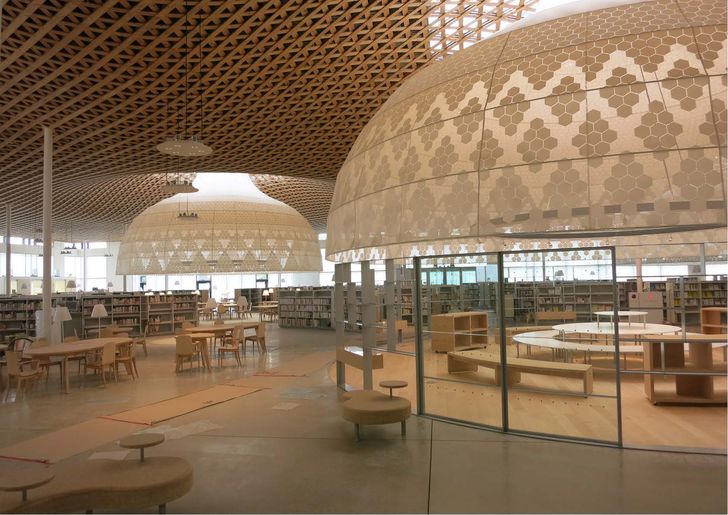 Ito runs an office of 50 staff, so that he can remember everyone's names, according to Fukunishi. He also attends meetings without speaking to imbue an air of mystery.
I definitely feel I've got something to take away from Ito in running our own practice, WOWOWA Architecture. These are:
Champion collaboration from the beginning to achieve extraordinary architectural, structural and sustainable outcomes
Become a better listener and hire people that are smarter than you.
And finally and most importantly, allow project teams the space and agency to step up … because they definitely will.
This is by no means a holistic account of Ito's studio. But it was extremely impressive and an attractive mode to reflect upon. Visiting the five Tokyo practices reminded me that, as the captain, you are responsible for the happiness of your team – so don't be a jerk, it doesn't make better buildings.
The 2015 Dulux Study Tour visits Tokyo, London and Paris. For more practices visited by the 2015 Dulux Study Tour, follow the blog here and the #2015DuluxStudyTour hashtag on Instagram here.
Related topics