The over-all winner of this year's NZ Interior Awards deftly marries the fluid, immaterial dynamics of data research with the very real form of a 110-year-old heritage building.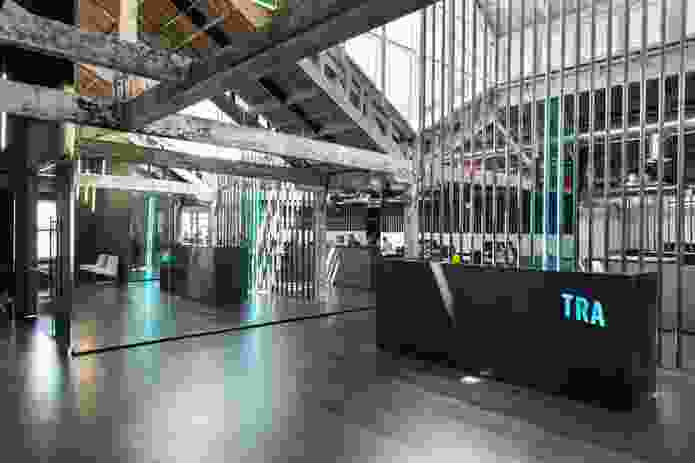 The 2015 Interior Awards were announced in Auckland on 17 June, with 10 prizes being allocated across nine main categories: Retail, Hospitality, Workplace (up to 1000m2), Workplace (over 1000m2), Civic, Installation, Craftsmanship, Emerging Design Professional and Student.
The Supreme Award and its corresponding $6,000 cash prize was presented to José Gutierrez Ltd for an office space for TRA, a boutique data analysis and strategy company in Auckland's Britomart. As the jury report described, the designer translated the ephemeral nature of data flows into a solid, decisive language while, at the same time, respecting the industrial context of the original building. The result is a space that plays on a tension between history and the future: between a client working in a forward-looking industry (chiefly data analysis and strategy) and the 1906 building they chose to inhabit.
José Gutierrez also took away the Workplace (up to 1000m2) Award.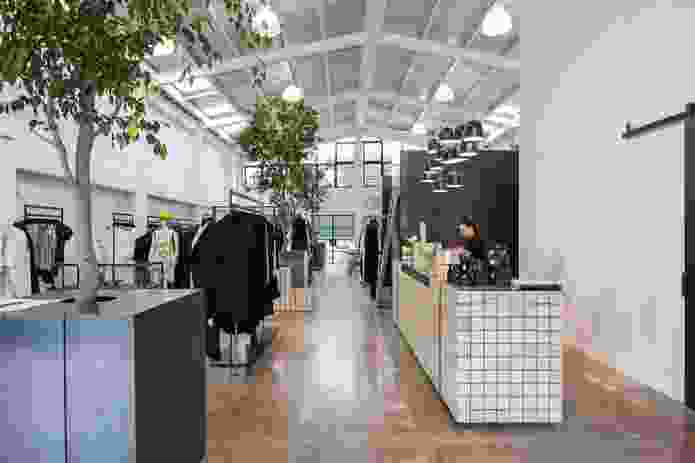 Pennant and Triumph's fit out of the The Shelter concept store in Ponsonby, Auckland was merited with the Retail Award. A former laundromat, what was essentially a small scale empty warehouse was transformed by Pennant and Triumph into a contemporary shared retail space. Polished concrete floors with white walls fashion a large gallery-like space, while bespoke steel-and-glass cabinetry and pale-oak timber shelving and display tables create a timeless look that emphasises the quality of the design-led lifestyle essentials available.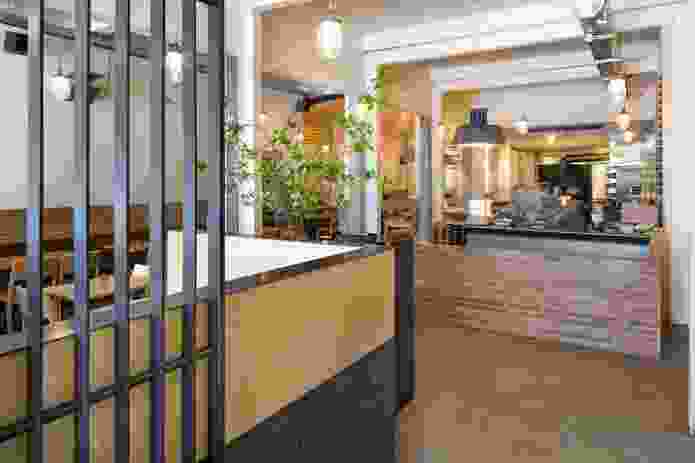 Parsonson Architects took home the Hospitality Award for their Loretta Café - which involved the re-fit of a long, narrow heritage shell on Cuba Street, Wellington. The 300m2 space was stripped out to reveal elements of the original building and to make a connection through to Swan Lane at the rear. The contrast of existing textures and materials alongside new elements like stained glass, thin metal screens and light wooden slats easily come together in a practical fashion to complement the natural, earthy food and the Paul Melser pottery that lines one wall.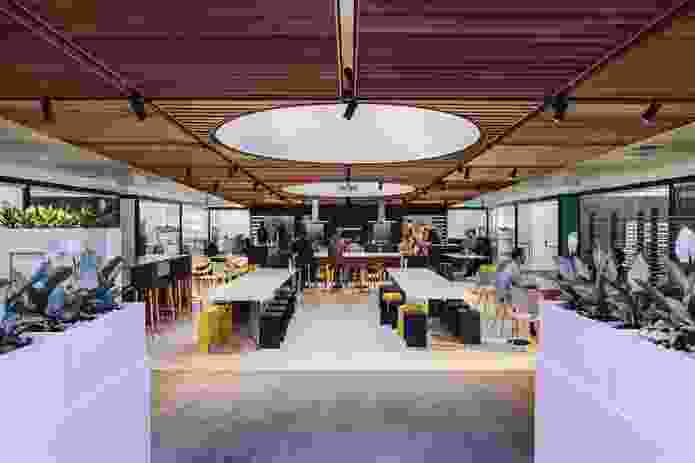 Custance took the accolade for the over 1000m2 Workplace category for their extensive re-fit of a huge, former factory at the Fisher & Paykel Design Centre, Auckland. The new space, which includes a large "Social Kitchen" with a timber louvre ceiling and natural light, caters to Fisher and Paykel's growing product design and engineering team and can accommodate more than 400 employees. A more collaborative design space process is achieved with the clever insertion of meeting spaces and widespread light-wells that allow the planting of trees and potted greenery.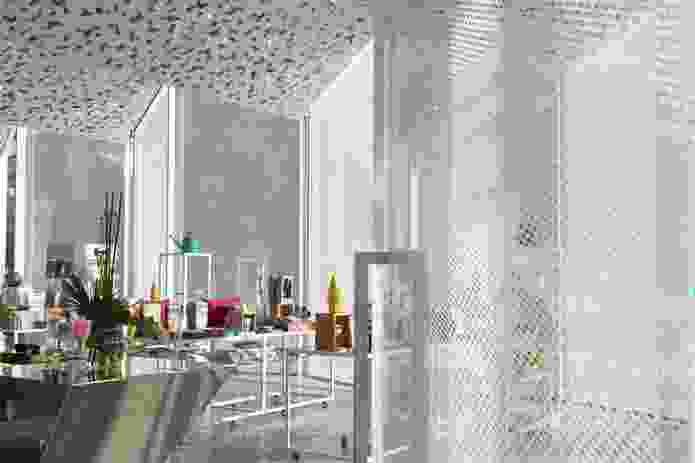 The intensely contested Civic Award was granted to Pattersons for the Christchurch Botanic Gardens Visitors Centre. The interior spaces of the stunning Visitors Centre are highly defined by its sculptural greenhouse-like exterior. A diversity of uses including the shade houses, shop, meeting rooms and café also had to be taken into consideration. The resulting light-filled space that Pattersons have created is so successful that it led the judges to comment: "beautifully crafted geometries create moody, ethereal spaces of dappled light and wondrous detail, allowing the building's skin and interior to become one."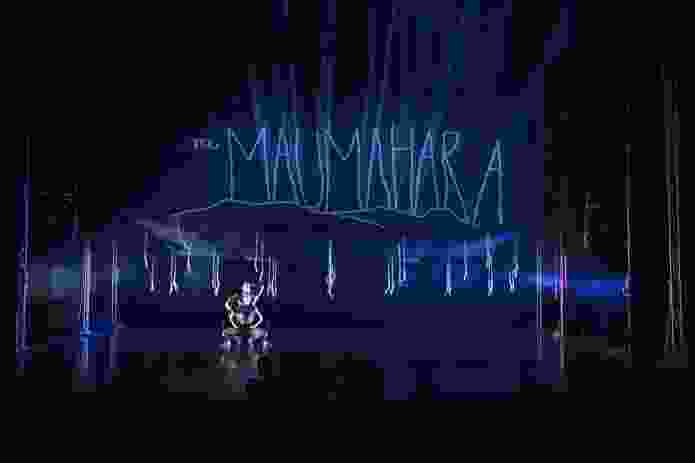 The stage design for Moko (a powerful choreography inspired by the traditional Maori art of body tattooing), by Rawstorne Studio, won the Installation Award. Created by Rawstorne's design team of Dan Mace, Moss Patterson, Peter Hobbs, Jeremy Fern and Puck Murphy, it was made for Atamira Dance Company. A constantly evolving space had to be fabricated for the performers, which needed to be able to morph with the changing pace of the show. The judges commented that the design was "simple yet elegant," and that "this temporary space of poignant design, and use of colour, material and craft, brought together a stunning collaboration between a diverse team of talent."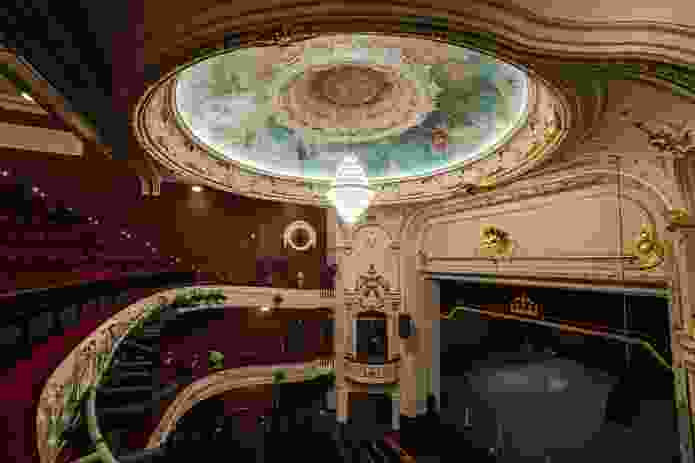 The Craftsmanship Award went to Studio Carolina Izzo for the conservation of the painted dome ceiling in the Isaac Theatre Royal. This stunning, painstakingly restored dome is an iconic feature in one of Christchurch's few remaining great spaces. Faced with an extremely complex and challenging task, Carolina Izzo impressed the judges by her "methodical approach, her resourcefulness when confronted by a lack of locally sourced materials and expertise, and structural limitations." The end result is an inspiring example of interior restoration that is "deserving of nothing less than a standing ovation."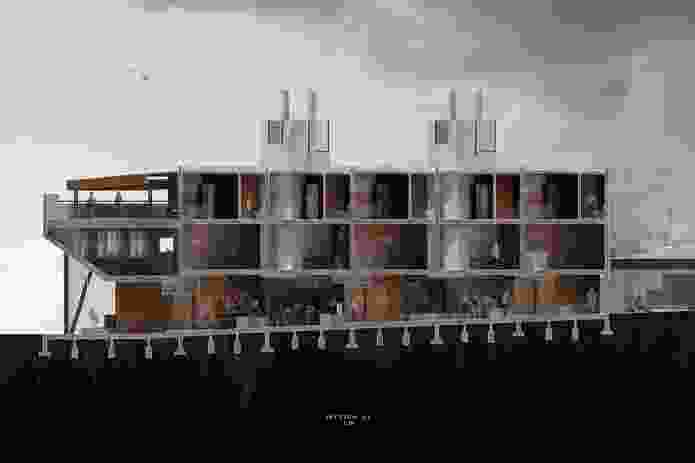 In the inaugural Student Award category for 2015, Raimana Jones of the University of Auckland was up against some strong competition. However, his exemplary project Architecture of Coexistence: Regenerating Royal Oak through Urban Acupuncture took home the prize on the evening. Architecture of Coexistence is a restorative solution for a suburban site dominated by vehicle traffic that creates a pedestrian nightmare in the community of Royal Oak. Jones made carefully thought out additions and interventions to transform a poorly developed area of the city that the judges thought was "a mature, sophisticated, believable and beautifully communicated project."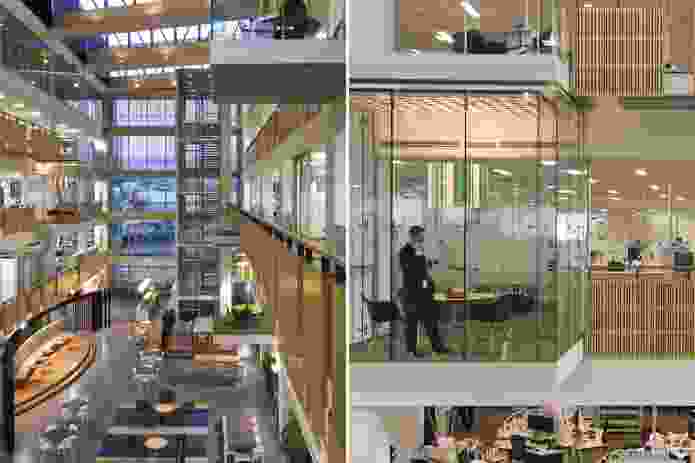 The Emerging Design Professional Award of 2015 was won by Meg Rowntree of Jasmax. Rowntree brought her personal touch to a variety of projects including Air New Zealand Koru lounge, MediaWorks, Lane Neave Law Firm, BNZ Harbour Quays and Smales Farm. An energetic young designer, the judges acknowledged her sense of clarity and energy, stating that "she brings a strong sense of leadership and collaboration to her projects." A $1,500 cash prize was also presented to Rowntree as part of the Emerging Design Professional Award.
Extended coverage and full jury citations for the 2015 Interior Awards winners can be found in the June 2015 issue of Interior magazine.
Related topics