Jury citation
Since 2002 Fender Katsalidis Architects and the Molonglo Group have worked together to realize the NewActon Precinct Masterplan. As a piece of urban design, the NewActon Precinct has transformed a part of Canberra that sits at the intersection of highway, lake, city and university. It is now a lively, mixed-use precinct with a definite sense of community, a fine example of partnership, opportunities, inventive architecture and clever urban design.
Lessons learnt over thirteen years have helped to build a rich tapestry of activities across the site. Heritage architecture overlaps with commercial use, which in turn merges with residential highrise. Cinemas sit beneath government offices and all are woven together by a comprehensive and ongoing program of contemporary art. This could be the ultimate urban mix. It has been an evolving urbanism, partly reinvented at each new phase.
The precinct offers various levels of complexity within the buildings: volumetric complexities, services complexities that overlap due to mixed usages, and leasing diversity. For the pedestrian and user such issues are invisible. The pedestrian experience is rich. One can walk between buildings, across lawns and gardens contained by steel edging to lanes with cafes and restaurant doors open, through foyers to parallel streets beyond. At each step there is something to see. Sculptures are on street corners; they tumble out of facades or are woven into them. Collaboration is felt and experienced here.
There have been many initiatives created in this precinct, perhaps the strongest being the ongoing public art project. The NewActon Precinct has pushed the boundaries of the ACT legislative planning system and its definitions of "mixed use" and encouraged real reform. It is evident that the team at Fender Katsalidis Architects has successfully exploited this rare opportunity to provoke conversations between the various built forms, to test life cycles of materials, to explore approaches to sustainability and to develop ongoing strategies for including mixed-use functions in such a development. They've set exacting new standards for urban design in Canberra, ones that will have national impact.
Credits
Architect

Fender Katsalidis Architects
Australia
Project Team

Craig Baudin (project architect); Karl Fender, David Sutherland (design architects); Kathie Hall (interiors); Falk Peuser, Shem Kelder, Jessica Lee, Joe Venuto, Sophie Zasempa, Penpa Namgyal, Ben Sann, Shinil Kil, Edgar Lopez, Gabriel Kok, Craig Tan, Atsushi Kubota, Robyn Bartley, Pam Sando, Ixone Altube, Matt Sandiford
Consultants

Branding consultant Clear Design & Brand Strategy
Builder Construction Control (NewActon East); Nikias Diamond (NewActon Pavilion); PBS (NewActon South); PLY (NewActon Nishi Commercial); Molonglo Group (NewActon Nishi Residential, NewActon Gallery)
Building graphics Emery Studio
Gallery building design Oculus Landscape Architecture & Urban Design, Hungerford and Edmunds
Landscape design Oculus Landscape Architecture & Urban Design
Urban design Oculus Landscape Architecture & Urban Design

Site Details

Location Canberra, ACT, Australia

Project Details

Status Built
Category Landscape / urban

Source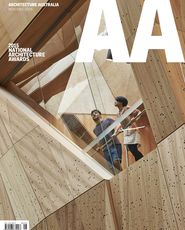 Issue
Architecture Australia, November 2015
Related topics