The 2015 NSW Architecture Awards were announced by the Australian Institute of Architects on 2 July at the Sydney Town Hall.
From 79 projects shortlisted, 45 have been recognized across 12 categories.
BVN took out the state's highest honour, the Sulman Medal for Public Architecture, with its medical research facility, the Westmead Millennium Institute.
"This is a project where every aspect has been considered," said the jury. "The sensitivity and deftness of this consideration has transformed the building's logic into an uplifting and inspiring environment for collaboration and research."
The Institute's 2015 Gold Medallist Peter Stutchbury was unanimously awarded the Wilkinson Award for Residential Architecture – Houses (New) for his Light House project.
"This home is poetic and investigative, and a delight to experience," commented the jury. "It is a remarkable and exquisite outcome on a tight, complex site – the edge of a cliff, 80 metres above the sea."
Winners of named awards and architecture awards will progress to the National Architecture Awards to be announced in Brisbane on 5 November 2015.
The winners are: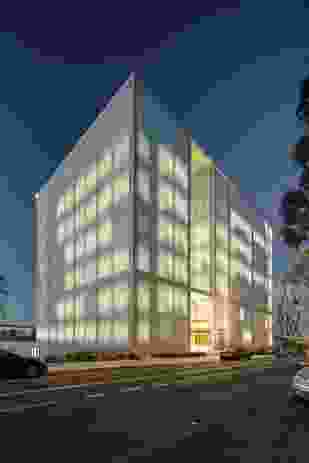 Public Architecture
Sulman Medal
Westmead Millennium Institute – BVN
Award
St Barnabas Church – Francis-Jones Morehen Thorp
Commendations
Bankstown Library and Knowledge Centre – Francis-Jones Morehen Thorp
Shoalhaven Cancer Care Centre – Hassell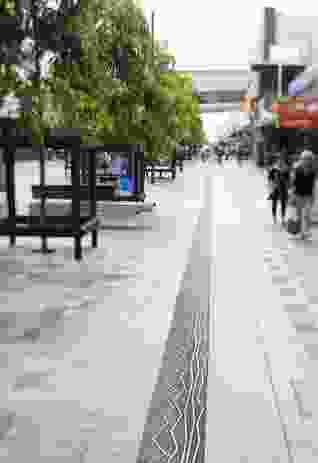 Urban Design
Lloyd Rees Award
Wollongong City Centre and Crown Street Mall Renewal – NSW Government Architect's Office in association with McGregor Westlake Architecture
Awards
Tamarama Kiosk and Beach Amenities – Lahz Nimmo Architects
The GPT Group's Wollongong Central – HDR Rice Daubney
Commendation
Chatswood Transport Interchange – Cox Richardson and DesignInc Joint Venture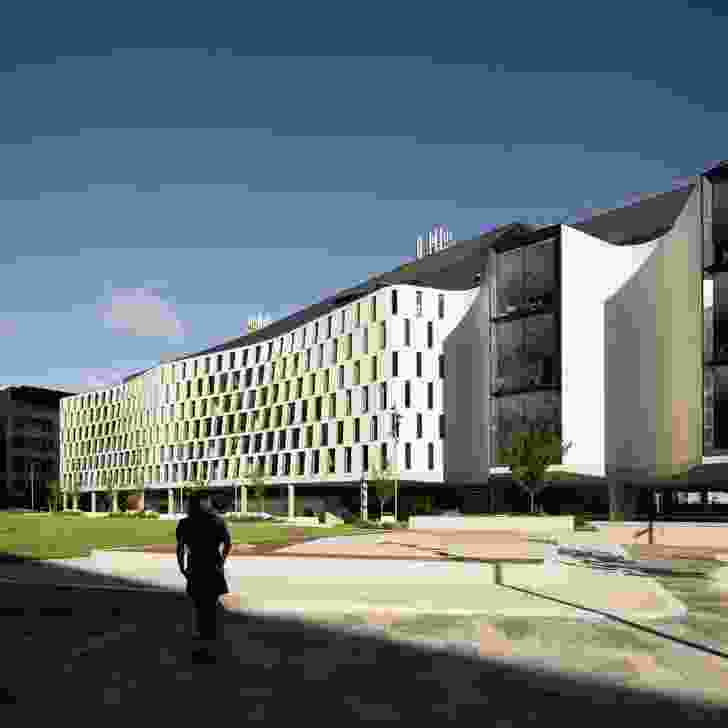 Educational Architecture
William E Kemp Award
UTS Science Faculty, Building 7 – Durbach Block Jaggers Architects and BVN
Awards
Cameraygal (formerly Dunbar building) – NSW Government Architect's Office
Camperdown Childcare – CO-AP (Architects)
Charles Perkins Centre – Francis-Jones Morehen Thorp + Building Studio (architects in association)
Commendation
Sustainable Buildings Research Centre (SBRC) – University of Wollongong – Cox Richardson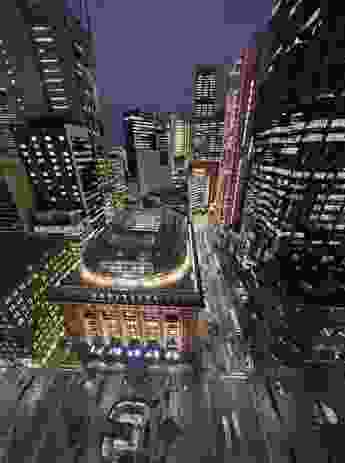 Commercial Architecture
Sir Arthur G Stephenson Award
50 Martin Place – JPW
Awards
The GPT Group's Wollongong Central – HDR Rice Daubney
TransGrid Headquarters – Bates Smart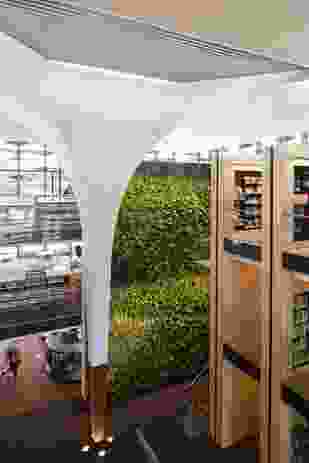 Interior Architecture
John Verge Award
Bankstown Library and Knowledge Centre – Francis-Jones Morehen Thorp
Award
St Barnabas Church – Francis-Jones Morehen Thorp
Commendation
Charles Perkins Centre – Francis-Jones Morehen Thorp + Building Studio (architects in association)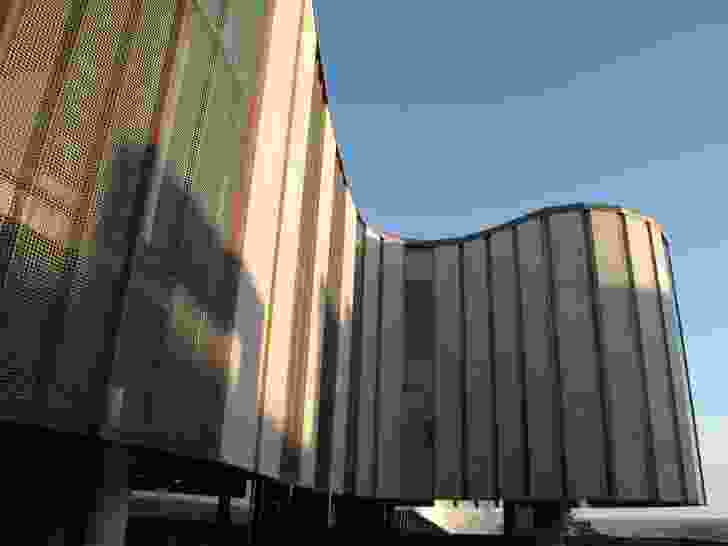 Residential Architecture – Houses (New)
Wilkinson Award
Light House – Peter Stutchbury Architecture
Awards
Balmoral House – Clinton Murray + Polly Harbison
Nikki Maloneys – Drew Heath Architects
Commendations
Alexandria Courtyard House – Matthew Pullinger Architect
Garden House – Tzannes Associates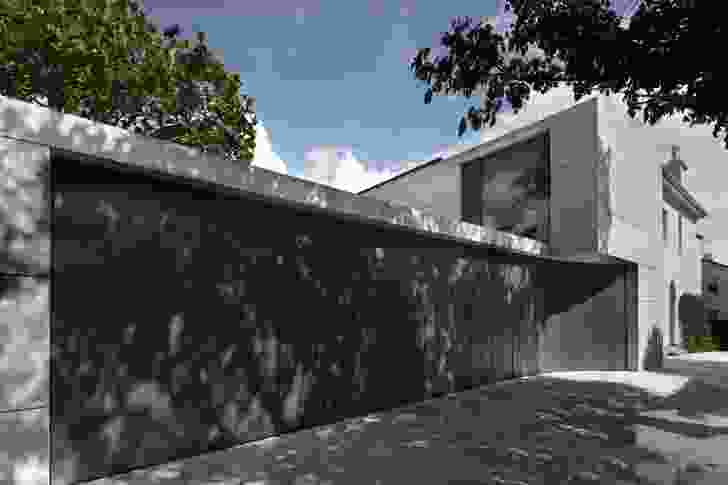 Residential Architecture – Houses (Alterations & Additions)
Hugh and Eva Buhrich Award
Orama – Smart Design Studio
Awards
Courtyard House St Peters – Reg Lark Architect
Walter Street Terrace – David Boyle Architect
Commendation
Howe Allan House – Ian Moore Architects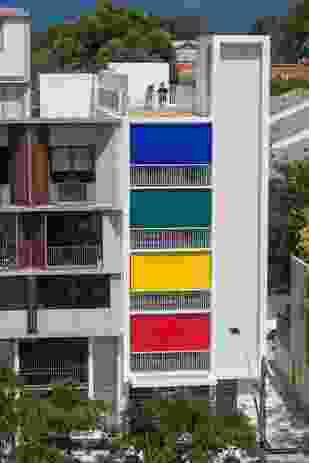 Residential Architecture – Multiple Housing
Aaron Bolot Award
Studios 54 – Hill Thalis Architecture + Urban Projects
Awards
CASBA – Billard Leece Partnership + SJB Architects in association with BKH Interiors
Polychrome – David Boyle Architect
Commendations
DHA Lindfield - Tubbs View + Hamilton Corner – Bates Smart
Finlayson Street – Candalepas Associates
Pelican Street – Candalepas Associates
The Kensington – Fox Johnston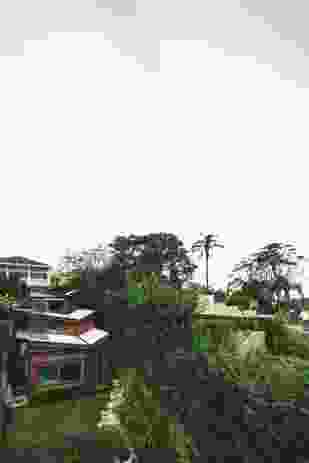 Small Project Architecture
Robert Woodward Award
Copper House – Takt | Studio for Architecture
Award
Sydney Opera House Recording Studio – Scott Carver
Commendations
AGL Lakeside Pavilion – Kennedy Associates Architects
Bresic Whitney, Hunters Hill – Chenchow Little
Tempe House – Eoghan Lewis Architects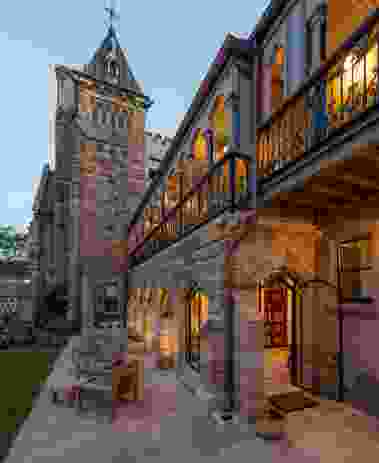 Heritage
Greenway Award
The Abbey, Johnston Street, Annandale – Design 5 - Architects
Award (Conservation)
Bronte House, Restoration & Management – Clive Lucas Stapleton & Partners
Commendation (Conservation)
Melrose House – Tropman & Tropman Architects
Award (Creative Adaptation)
Irving Street Brewery – Tzannes Associates
Commendations (Creative Adaptation)
Cameraygal (formerly Dunbar building) – NSW Government Architect's Office
House McBeath – Tribe Studio Architects
Legion House – Francis-Jones Morehen Thorp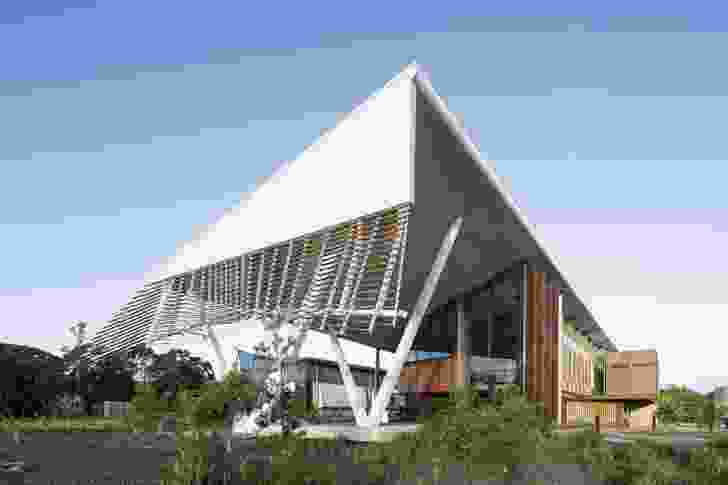 Sustainable Architecture
Milo Dunphy Award
Sustainable Buildings Research Centre (SBRC) - University of Wollongong – Cox Richardson
Awards
Bankstown Library and Knowledge Centre – Francis-Jones Morehen Thorp
Cameraygal (formerly Dunbar building) – NSW Government Architect's Office
Nikki Maloneys – Drew Heath Architects
Polychrome – David Boyle Architect
Commendation
50 Martin Place – JPW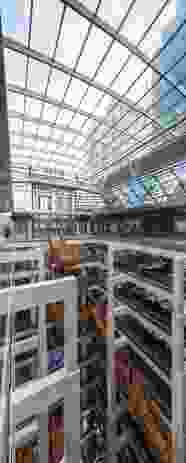 Colorbond Award for Steel Architecture
Award
50 Martin Place – JPW
Commendation
The GPT Group's Wollongong Central – HDR Rice Daubney
Enduring Architecture
Buhrich House II – Hugh Buhrich
Additional Prizes
IALD Lighting Prize
The GPT Group's Wollongong Central – HDR Rice Daubney and Electrolight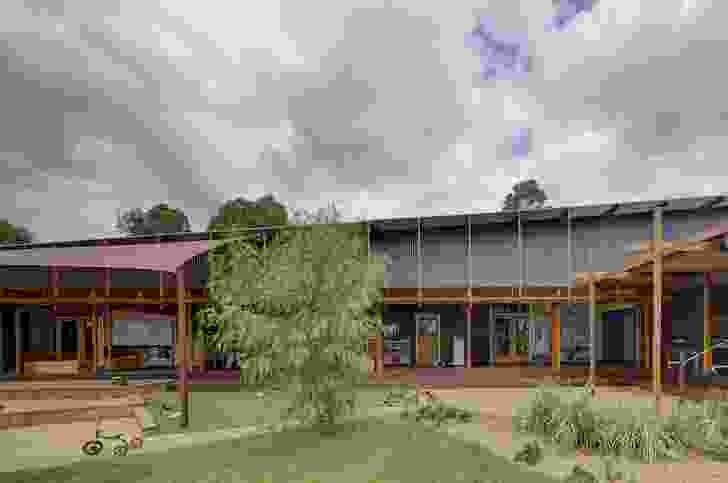 Blacket Prize
NSW Aboriginal Child and Family Centre Gunnedah – NSW Government Architect's Office
NSW Premier's Prize
Shoalhaven Cancer Care Centre – Hassell
City of Sydney Lord Mayor's Prize
UTS Science Faculty, Building 7 – Durbach Block Jaggers and BVN
NSW President's Prize
Helen Lochhead, Deputy Government Architect
Emerging Architect Prize
Brendan Murray, JPW
Marion Mahony Griffin Prize
Justine Clark, Architectural editor, writer and critic
Adrian Ashton Prize for Writing and Criticism
Parlour
David Lindner Prize
Andrew Daly and Kevin Liu, TYP-TOP Architecture Office