The 2015 WA Architecture Awards were announced on 3 July at the Crown Perth's Grand Ballroom.
The Australian Institute of Architects recognized 44 projects. Among them, the state's highest honour, the George Temple Pool Award was given to the Fiona Stanley Hospital by the Fiona Stanley Hospital Design Collaboration (comprising Hassell, Hames Sharley and Silver Thomas Hanley).
"[This] is a landmark project in all senses and achieves a high standard of design, integrating architecture and landscape architecture," commented the jury. "The Fiona Stanley Hospital was an ambitious State project and has demonstrated a high level of achievement and will continue to do so into the future as the site is further developed to its envisaged full potential."
The Fiona Stanley Hospital also topped the state in Public and Sustainable Architecture categories.
In 2015, the Institute's WA Chapter handed out an Enduring Architecture Award for the first time. The inaugural winner was Council House by Howlett and Bailey Architects – an exemplary piece of Modernist civic architecture.
Winners of named awards and architecture awards will progress to the National Architecture Awards to be announced in Brisbane on 5 November 2015.
The winners are: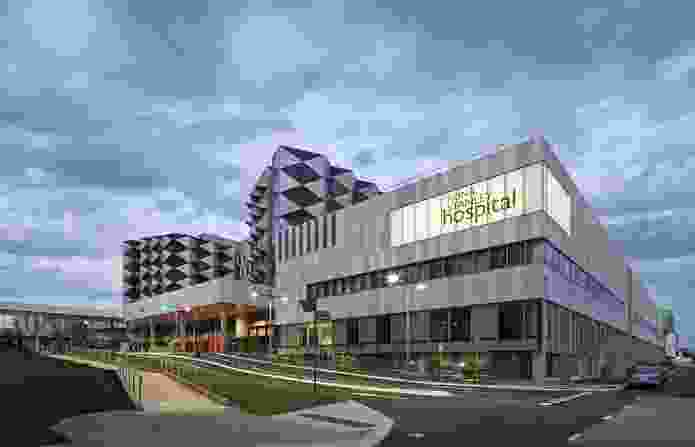 George Temple Poole Award
Fiona Stanley Hospital – Main Hospital Building – The Fiona Stanley Hospital Design Collaboration (comprising Hassell, Hames Sharley and Silver Thomas Hanley)
Public Architecture
Jeffrey Howlett Award
Fiona Stanley Hospital – Main Hospital Building – The Fiona Stanley Design Collaboration (comprising Hassell, Hames Sharley and Silver Thomas Hanley)
Award
Wanangkura Stadium – ARM Architecture
Commendations
Butler Train Station – Coniglio Ainsworth Architects
iCity Kiosk – Coniglio Ainsworth Architects
Walumba Elders Centre – Iredale Pedersen Hook Architects
Wanarn Health Clinic – Kaunitz Yeung Architecture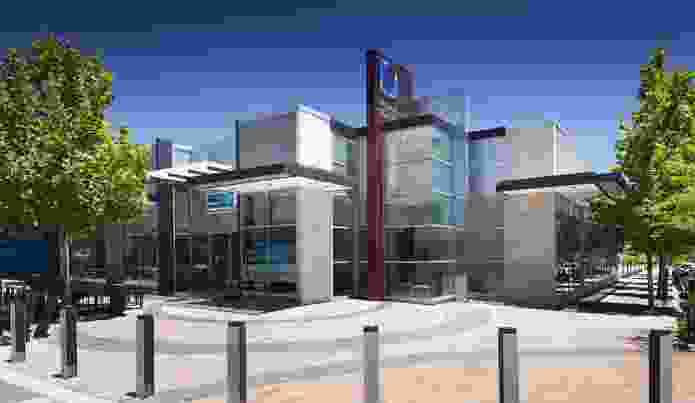 Urban Design
John Septimus Roe Award
Wellard Square – The Buchan Group - Perth
Commendation
Fiona Stanley Hospital – The Fiona Stanley Hospital Design Collaboration (comprising Hassell, Hames Sharley and Silver Thomas Hanley)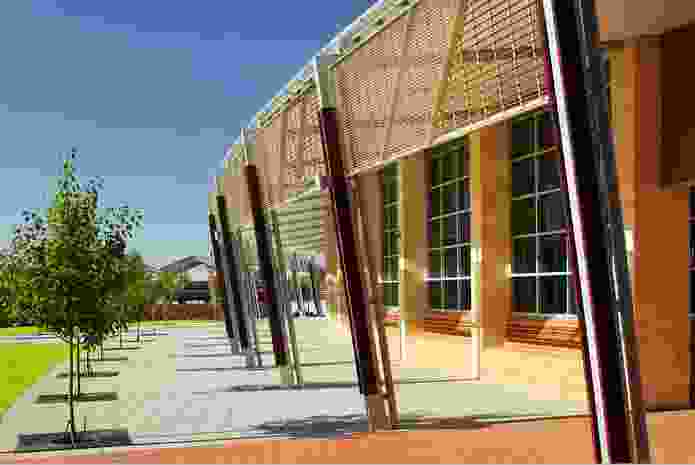 Educational Architecture
Hillson Beasley Award
Scotch College Middle School – Taylor Robinson
Awards
Bunbury Catholic College – Marist Campus Learning Commons – Broderick Architects & CODA Joint Venture
Churchlands Senior High School, Year 7 Integration into Senior High School Project – Bateman Architects
Commendations
Derby District High School - Additions – TAG Architects
Presbyterian Ladies' College – Library and Cafeteria Additions – MCDF Architects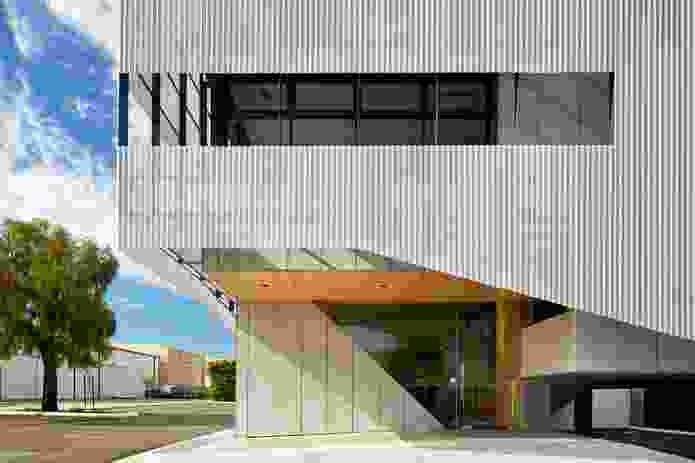 Commercial Architecture
Ross Chisholm and Gil Nicol Award
Sanwell Office Building – Braham Architects
Award
Ocean Keys Shopping Centre Redevelopment – Taylor Robinson
Commendation
Subiaco Hotel Refurbishment – Christou Design Group and Join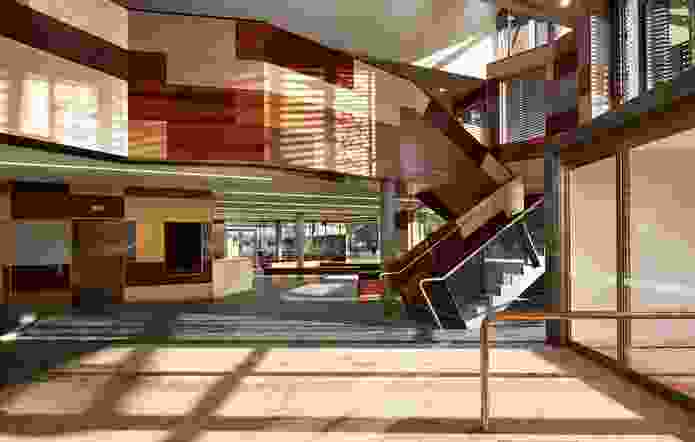 Interior Architecture
Julius Elischer Award
Kununurra Courthouse – TAG Architects and Iredale Pedersen Hook Architects, Architects in Association
Award
Forrest Street – Hartree & Associates Architects
Commendations
Gallery House – CSA Craig Steere Architects
Lovestory Shop – MORQ
Scott Street Residence – Broderick Architects
Residential Architecture – Houses (New)
Marshall Clifton Award
Blackwall Reach Residence – Hillam Architects
Awards
Gallery House – CSA Craig Steere Architects
Price Street House – Yun Nie Chong & Patrick Kosky
Commendations
Florence – Wright Feldhusen Architects
Pilbara Vernacular House – Gresley Abas Architects
Trigg Point Residence – Iredale Pedersen Hook Architects
Union Street Residence – Chindarsi Architects
Residential Architecture – Houses (Alterations and Additions)
Peter Overman Award
Monash Avenue – Officer Woods Architects
Award
Scott Street Residence – Broderick Architects
Commendation
Carine House – Pendal and Neille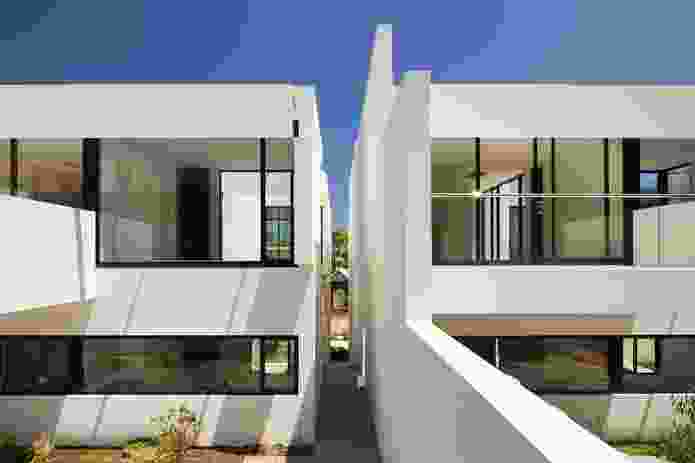 Residential Architecture – Multiple Housing
Harold Krantz Award
Terrace Houses in Fremantle – Blane Brackenridge
Award
The Marina Apartments – McDonald Jones Architects
Commendations
Helm Apartments – Cameron Chisholm Nicol
The Musterer's Quarters – Luigi Rosselli Architects
Walumba Elders Centre – Iredale Pedersen Hook Architects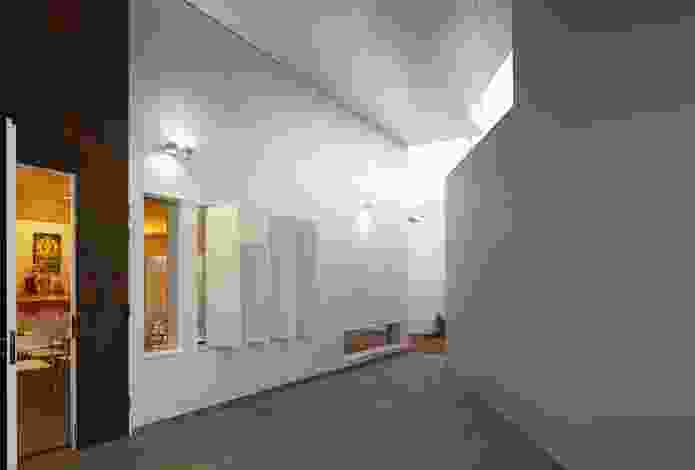 Small Project Architecture
Iwan Iwanoff Award
Dharmapala Kadamapa Meditation Centre – Bernard Seeber
Awards
Lovestory Shop – MORQ
Sussex Street – Mountford Architects
Commendations
King St. Ascension – Spaceagency
Mount Lawley House – Robeson Architects
Union Street Residence – Chindarsi Architects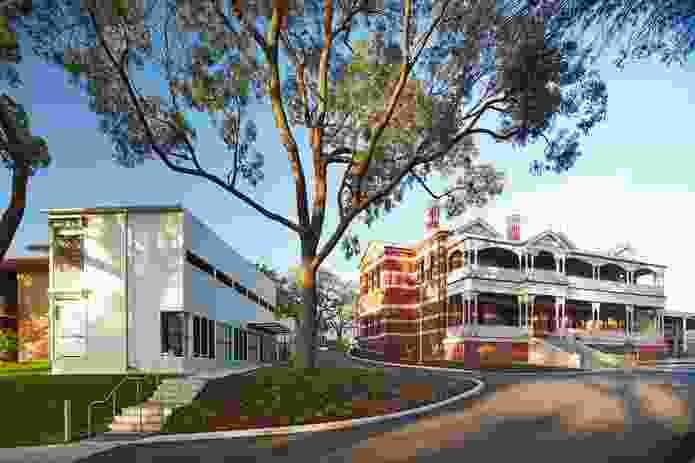 Heritage
Margaret Pitt Morison Award
Cancer Wellness Centre – Bernard Seeber
Commendations
University of Notre Dame, Fremantle – Bateman's Courtyard Amenities – MCDF Architects
Wesley College Ward & Kefford Refurbishment – Taylor Robinson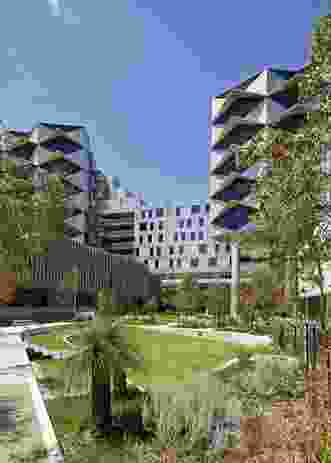 Sustainable Architecture
Wallace Greenham Award
Fiona Stanley Hospital – Main Hospital Building – The Fiona Stanley Design Collaboration (comprising Hassell, Hames Sharley and Silver Thomas Hanley)
Award
Sanwell Office Building – Braham Architects
Commendations
Foundation Housing – Waranyjarr Estate Broome North, Broome – Engawa Architects in association with Rodrigues Bodycoat Architects
Mary Davies Library and Community Centre – Site Architecture Studio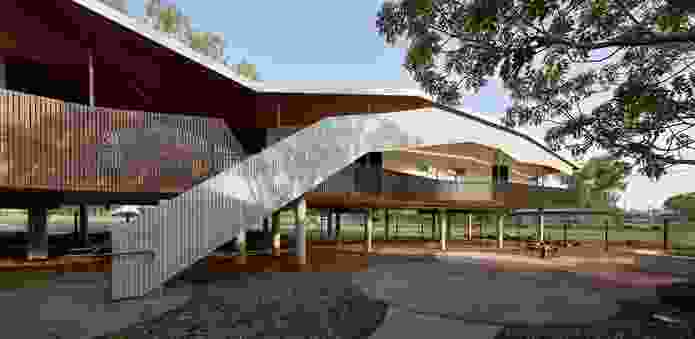 Colorbond Award for Steel Architecture
Walumba Elders Centre – Iredale Pedersen Hook Architects
Commendations
Cloisters Redevelopment – The Buchan Group - Perth
Karri Fire House – Ian Weir Architect and Kylie Feher Architect
University of Notre Dame, Fremantle – Bateman's Courtyard Amenities – MCDF Architects
Enduring Architecture Award
Council House – Howlett & Bailey Architects
Mondoluce Lighting Award
Union Street Residence – Chindarsi Architects