Chris Gilbert
Jury citation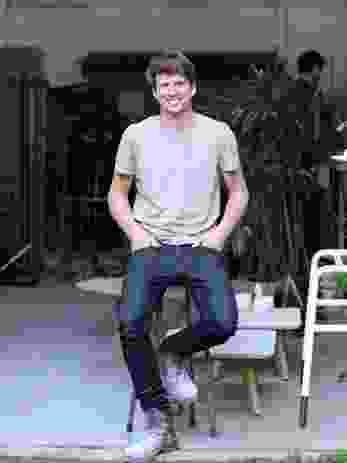 Chris Gilbert received a Master of Architecture with Distinction from RMIT in 2011 after earlier completing a Bachelor of Environmental Design at the University of Tasmania. At RMIT he was shortlisted for the Woodhead Student Prize and participated in the World Architecture Workshop in Lianyungang, China.
Gilbert started his career at Room 11 in Tasmania, progressing from third-year student intern to graduate architect. His willingness to share his knowledge and enthusiasm with colleagues and peers, combined with his dedication to quality design outcomes, made him an invaluable and dynamic member of the Room 11 design team.
In 2012 Gilbert and two friends established cross-disciplinary firm Archier. This innovative practice received its first Australian Institute of Architects National Architecture Award in 2015 for Sawmill House – a project that captures many of the emerging interests of Gilbert, while also demonstrating a strong engagement with innovation and construction.
Gilbert impressed the jury with his personal contribution to architectural education. He has given guest lectures and presentations to educational institutions, architectural practices and charities and at Australian Institute of Architects events. The jury agreed that he is an excellent candidate for the 2016 Dulux Study Tour.
Katy Moir
Jury citation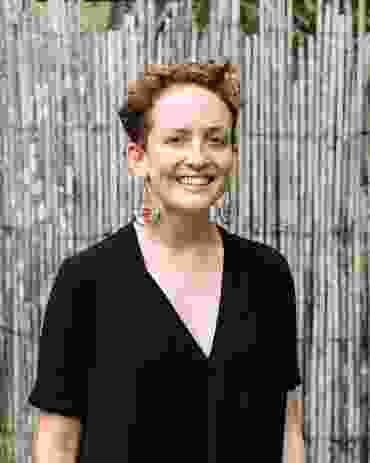 Katy Moir graduated from the University of Queensland (UQ) in 2012. Her passion for delivering architecture that is representative of culture led her to work for Troppo Architects in Adelaide. Moir is now working in Troppo's Darwin office and, in her short time in the Northern Territory, has become a respected leader within her community, chairing the Emerging Architects and Graduates Network (EmAGN) NT.
Moir has environmental and economical sustainability at heart in her architectural pursuits and has a broader way of thinking about architecture in society. This is evidenced by her tireless dedication to voluntary activities, including the Winter Sleepout for Homelessness, Housing for Health programs, and her self-initiated Talking Through Walls tours at the Darwin Festival that delivered an avenue for broader discussion about the built environment with the public.
Under the supervision of Michael Dickson, Moir was part of a research scholarship on microhousing that embodies affordable and sustainable principles, which has been developed into a funded pilot design/build UQ program for housing of adolescents leaving state care.
The jury is confident that Moir's involvement in the 2016 Dulux Study Tour will further strengthen her knowledge on placemaking and, as a result of her fearless ability to communicate and share experiences, will empower a whole community.
Hannah Slater
Jury citation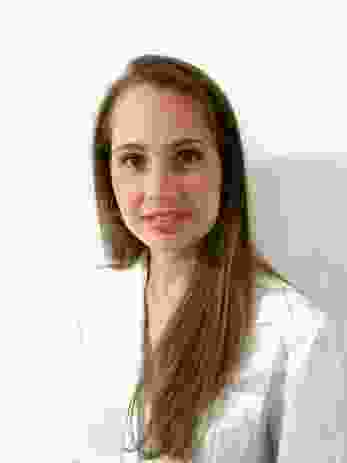 Hannah Slater has degrees in both interior design and architecture from the Queensland University of Technology (QUT). In 2012 Slater was awarded the Australian Institute of Architects QIA Medallion and the Board of Architects of Queensland Prize.
She is currently employed as a project architect with Architectus in Brisbane, where significant projects have included the Kerrisdale Gardens Aged Care Facility in Mackay, Queensland, the CSIRO Pullenvale Office Block in Pullenvale, Queensland, and masterplans for James Cook University Ideas Market in Townsville, Queensland and the Wodonga Cultural Precinct in Wodonga, Victoria.
Slater is an EmAGN committee member and a sessional academic at QUT. She also regularly contributes to academic publications, conferences and public lectures including presenting her research on the resilience of Australian cities at the 2014 International Union of Architects World Congress in Durban, South Africa.
Slater is particularly interested in the social impacts of architectural endeavour, an interest that has led her to volunteer for disaster aid work locally and in the Solomon Islands. In 2011 and 2012 she was involved in public exhibitions of emergency shelters to raise money for Red Cross Disaster Aid.
The jury was impressed with Slater's beautifully articulated submission, which demonstrated her commitment to the research and practice of architecture, and agrees that she is an exceptional candidate for the 2016 Dulux Study Tour.
Qianyi Lim
Jury citation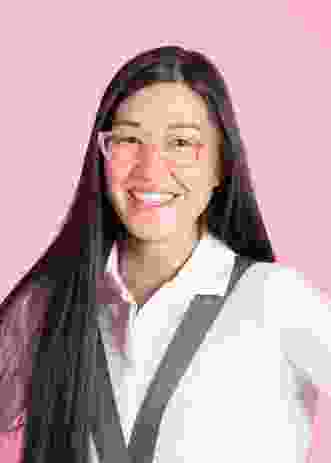 Qianyi Lim has had an impressive start to her career since graduating with a Bachelor of Planning and Design in 2004 and a Master of Architecture in 2008, both from the University of Melbourne. In addition to participating in several international student exchange programs throughout her studies, she worked as an architectural intern at MRT Design in Shanghai and Bjarke Ingels Group in Copenhagen.
In 2009 Lim became a graduate architect at McBride Charles Ryan, where she was an integral team member on projects including the Infinity Centre at Penleigh and Essendon Grammar School, Melbourne and The Quays, a multiresidential development in Docklands, Melbourne. In 2012 she and four of her university friends established multidisciplinary design studio Sibling. The practice has gone on to receive many accolades.
Alongside her practice work, Lim has been a tutor and lecturer for studios at the University of Melbourne, RMIT University and Monash University, and has participated in many industry and community events promoting architecture and design to the community – in particular activities in support of gender equity.
Lim's experience across a diverse range of architectural practices, and on projects ranging from exhibitions to installations and built works, makes her an ideal candidate for the 2016 Dulux Study Tour. The jury believes she will benefit greatly from the collaborative nature of the tour.
Mathew van Kooy
Jury citation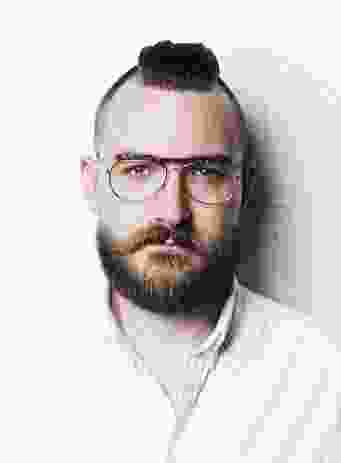 Mathew van Kooy graduated from the University of Queensland in 2005 with first-class honours and is now based in Melbourne, working at John Wardle Architects.
In his final year at university, van Kooy was awarded the Karl and Gertrude Langer Memorial Design Prize, the Board of Architects Prize and the Queensland Institute of Architects Memorial Medallion. He has been a tutor and demonstrator at Queensland University of Technology, and tutor and guest critic at the University of Melbourne.
Van Kooy has previously worked at Studio505, LAB Architecture Studio and Hames Sharley, gaining experience on projects including the Pixel building and Wintergarden facades (both Studio505). He has also completed a hospitality fitout in Collingwood, Melbourne as a sole practitioner. Van Kooy joined John Wardle Architects in 2012, where he is currently involved in the Batman Avenue Bridge and the 2015 NGV Summer Architecture Commission – important public projects that raise the profile of architecture in shaping the quality of the built environment.
The jury agreed that van Kooy is a deserving candidate for the 2016 Dulux Study Tour, and that his experiences on the tour will have a lasting impact on the many users of his current and future projects.
Jury
Jon Clements FRAIA (chair) – Australian Institute of Architects National President, Jackson Clements Burrows Architects; Phil White – General Manager, Trade Division, Dulux Australia; Rob Henry RAIA – 2015 EmAGN National President, Rob Henry Architects Cameron Bruhn – Editorial Director, Architecture Media; Daniela Crawley Aff RAIA – National Membership and Development Manager, Australian Institute of Architects; Amelia Holliday RAIA – 2009 Dulux Study Tour winner, Aileen Sage Architects
Related topics