Jury Citation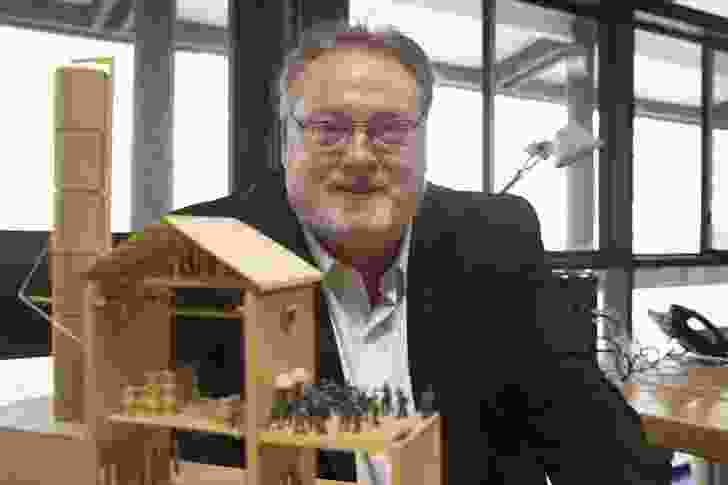 Michael Ostwald is Professor of Architecture and Dean of Architecture and Built Environment at the University of Newcastle. He is well known and respected for his outstanding contributions in all areas of architectural education, the national and international impacts of which resonate beyond the university system. As one of Australia's leading architectural educators he has contributed as an international assessor of learning and teaching quality to multiple organizations including the Office for Learning and Teaching (OLT), the Australian Learning and Teaching Council, the Australian Universities Quality Agency and the Canadian Association of University Teachers. His 2008 Oceania-wide study of architectural education and his 2009 national study on the assessment of creativity for the OLT are essential reference documents, underpinning our understanding of current educational models in architecture and the future possibilities. It is no surprise to see Ostwald's name among the list of members of the current national working group that in 2015–16 is undertaking the important review of the procedure for accrediting Australian and New Zealand architecture programs.
Ostwald is highly regarded for the admirable depth in quality and impact of his research. He has held a series of prestigious research fellowships with the Australian Research Council (ARC) and other overseas research bodies, and has made an outstanding contribution to the advancement of architectural knowledge as one of Australia's most successful research grant recipients within the architecture discipline and as a prolific scholar – with ten books and hundreds of other high-quality publications to his name. He has a strong record of research leadership as an international assessor for research quality for the ARC, Excellence in Research for Australia, Research Quality Framework, Research Engagement for Australia and many others.
Ostwald has also provided extraordinary leadership in the governance of Australian architectural education as a former president of the Association of Architecture Schools of Australasia and as a founding member of the Australian Deans of Built Environment and Design. His leadership also extends beyond academia. He is active as an assessor of state-significant development in New South Wales, as a member of the Urban Design Advisory Group and SEPP 65 Panel for Newcastle City Council, and as a regular adviser to the courts on design quality.
Jury
Helen Lochhead FRAIA (chair) – Dean of the Faculty of the Built Environment, University of New South Wales; Kirsten Orr FRAIA – National Education Committee chair, Head of School of Architecture and Design, University of Tasmania; Assistant Professor Chris Knapp Aff RAIA – Honourary Treasurer of the Association of Architecture Schools of Australasia, Abedian School of Architecture, Bond University; Paul Violett – 2015 SONA President; Meaghan Dwyer RAIA – John Wardle Architects
Related topics