Jury comment
This alteration and addition reconfigures an existing postwar weatherboard dwelling to house the bedroom areas at the southern end of the site, with the living areas organized around a central courtyard. The courtyard, which is largely a green space, creates the feeling that you are living within a garden.
In the joint between new and old sits an outside living area with a recycled brick floor. The space acts as a delightful covered retreat from the sun and rain, and reinforces the casual nature of the house.
The project employs many "zero impact" devices, such as solar-powered energy on the north-facing sections of roof, on-site water treatment, reclaimed building materials, and vegetable gardens with chooks and a worm farm. A battened screen serves to wrap around the garden and bind the different elements of the building together.
The house has a village-like feel and maximizes the use of the site through pushing the building to the boundaries. The scale is low, but the views from the garden and spaces within are generous and inviting.
See full image galleries of all the winning and shortlisted projects here.
Award for House Alteration & Addition over 200 m2 is supported by Haymes Paint.
Read Margie Fraser's review of Project Zero here.
Credits
Architect

BVN Architecture Brisbane
Brisbane, Qld, Australia
Project Team

Brian Donovan, Nick Flutter, Michael Hogg, Rachel Wardrobe, Jonathan Shankey, Chi Tang
Consultants

Builder Apollo Property Group
Environmental consultant SEED
Hydraulic engineer GWC Hydraulics
Landscaping Steven Clegg Design
Site surveyor DTS Group Qld
Structural engineer Westera Partners

Site details

Location Brisbane, Qld, Australia
Site type Suburban
Category Residential buildings
Type Alts and adds, Houses, Residential

Project Details

Status Built
Completion date 2014

Source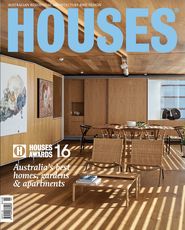 Related topics