Jury comment
A sequence of small and robust interventions connects house to garden to river, allowing the occupant to reconnect to the place in a way that has long been lost.
A bushland is re-created in a place that is characteristically a cottage garden – one can wander, bathe, get warm by the fire and float above the river. These interventions are more primal than manicured; they speak of permanence and create a ritualistic existence in a new yet old world, on the doorstep to a big city.
The complete rehabilitation of the site immerses one in a place that is increasingly rarely experienced, a place that typically requires effort to visit. Here, however, it becomes part of one's everyday existence and is characterized by exactness, restraint and maturity.
There are lessons in this project that are rarely practised. These lessons, if more readily implemented, would change the nature of our relationship to and appreciation of place.
See full image galleries of all the winning and shortlisted projects here.
Award for Outdoor is supported by Artemide.
Source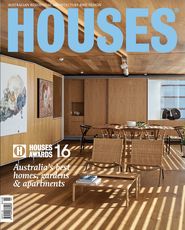 Related topics