Jury citation
This beautifully refined work is as much a result of the maturity and intelligence of the architect as it is due to the generous and caring relationship between the architect and their client, Jenny. Evidence of this productive collaboration is manifest in two principal rooms on the site: a singular open-planned volume at the hands of the architect and a flourishing and intriguing garden executed by Jenny.
Only an elegant and finely crafted line of glazing sits at the junction of these two rooms. It is, however, the presence of the original external rear wall of the historic four-room brick cottage, now forming an interior wall, that leaves you questioning whether you are in fact already outside and occupying the garden. This is a pleasant and refreshingly simple architectural gesture.
It is through this profound connection to the garden setting – the changing light, plants and presence of the ground – that the owner may establish her own sense of belonging to the setting, which is layered in over one hundred years of history.
Jenny's House was featured in a profile of Rosevear Stephenson from Houses 109.
Credits
Architect

Rosevear Architects
Battery Point, Hobart, Tas, Australia
Project Team

Craig Rosevear (design architect)
Consultants

Builder In2construction
Manager Aldanmark Consulting Engineers

Site details

Site type Suburban
Category Residential buildings
Type Alts and adds, Houses, Residential

Project Details

Status Built
Completion date 2015

Source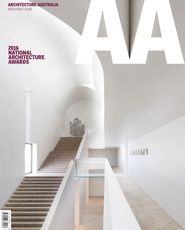 Issue
Architecture Australia, November 2016
Related topics