Jury citation
The University of Queensland's Oral Health building proves that even large institutional buildings can successfully deliver carefully detailed spaces while also tackling larger problems, in this case the stress and anxiety issues commonly associated with working in dentistry. The suicide rate of dentists is more than twice that of the general population and almost three times higher than that of other white-collar workers, while the number one killer of dentists is cardiovascular disease, commonly linked to high stress levels.
A series of interior and exterior spaces unfold here, skilfully addressing climate and responding to the sloping eucalypt landscape that the building is sited within. Over thirty percent of its floor plate is naturally ventilated. Moving away from the confined spaces typically found in dental surgeries, which are a significant contributor to anxiety levels, these consultation suites are constructed with views outwards and through adjoining spaces to create openness and relief. The architect has encouraged social interaction through the planning of open corridors and highly resolved communal working spaces. Throughout the teaching areas and the functional dentistry suites, open to the public, runs a balanced material palette of off-form concrete, rich timbers, accents of green and a variety of carefully selected tiles, all of which humanize the spaces and deinstitutionalize the building.
Read the project review by John de Manincor from Architecture Australia Sept/Oct 2015.
Credits
Design architect

Cox Rayner Architects
Australia
Project Team

Michael Rayner (principal design director); Casey Vallance (project director); Shane Horswill (site architect); Richard Coulson, Peter Hale (project architects); , Stanton Kroenert, Karl de Beer, Barry Vos, Ervin Fontant, Madeleine Webb (senior graphic designers); Kara West (graphic designer), Mark Shay, Perry Gustafsson (senior architectural technicians); Ali Farmer, Greg Wines, Stephen Gunn (project architects); Kate Bell, Charlotte Churchill (interior designers); Troy Rafton, Leon McBride, Julian Farrell (3D visual artists);
Health Planning Architect

Hames Sharley
Australia
Consultants

Acoustic consultant Ron Rumble
Architect Conrad Gargett Riddel
Builder Lend Lease
Certifier Certis Group
Civil and structural engineer Aurecon
Electrical engineer Aurecon
Facade engineer Meinhardt Facade Technology
Fire and hydraulic consultant McKendry Rein Petersen
Fire engineer Aurecon
Heritage architect Michael Scott (Conrad Gargett Riddell)
Hydraulic engineer MRP
Kitchen design Food Service Design Australia
Landscape RPS Group
Mechanical engineer Multitech Solutions
Project manager Kim Wishart (University of Queensland)
Quantity surveyor Rider Levett Bucknall – Melbourne
Services consultant McKendry Rein Petersen
Signage Dot Dash
Superintendent's representative Capital Insight
Traffic and transport TTM Consulting

Site Details

Location Brisbane, Qld, Australia
Site type Suburban
Category Commercial, Health, Public / commercial

Project Details

Status Built
Completion date 2015

Source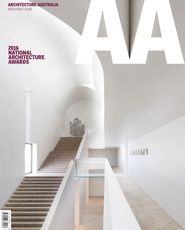 Issue
Architecture Australia, November 2016
Related topics