The Australian Institute of Architects has announced the 2016 National Architecture Awards shortlist, with 79 projects making the cut.
The 2016 National Architecture Awards received more than 890 entries across 14 categories. The jury selected projects to be shortlisted from 209 entries deemed eligible following the extensive chapter award program held earlier in the year.
Jury chair Jon Clements said the "exceptional and inspiring" projects in contention had sparked debate among the jury.
Clements said: "We have identified a number of projects that delivered admirable outcomes from limited means. These projects highlight the enduring value of architecture and the clear and demonstrable public benefit dividend it delivers. Invention is often explored over fashion and clear commitments to client aspirations, and environmental and social sustainability, are paramount."
The 2016 jury includes Jon Clements (chair, immediate past president of the Australian Institute of Architects and Director of Jackson Clements Burrows), Rodney Eggleston (founding director of March Studio), Abbie Galvin (principal at BVN), Stuart Vokes (director of Vokes and Peters) and Fenella Kernebone (head of curation for TedxSydney).
Members of the public will have the opportunity to vote for their favourite residential project in the People's Choice Award, which launches on World Architecture Day – 3 October. Online voting will be available at architecture.com.au/awards-2016
The winners will be announced at an evening ceremony hosted by Fenella Kernebone on 3 November at the Ivy Ballroom in Sydney.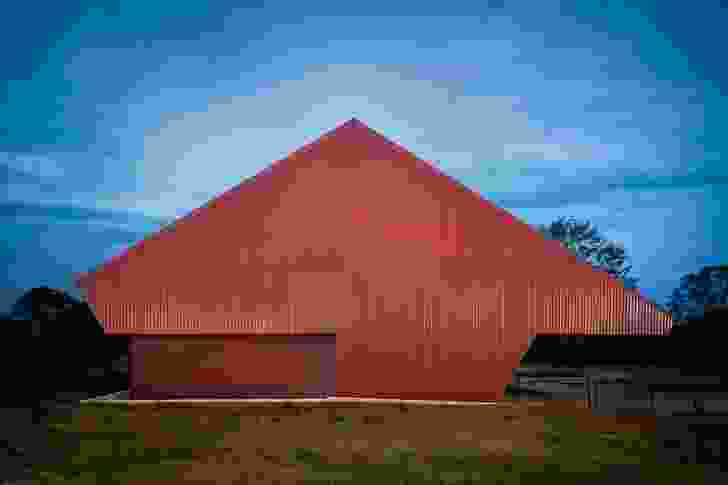 Public Architecture
St Andrews House (NSW) – Candalepas Associates
Break O'Day Community Stadium (TAS) – Edwards and Simpson
City of Perth Library and Public Plaza (WA) – Kerry Hill Architects
Geelong Library and Heritage Centre (VIC) – ARM Architecture
Kempsey Crescent Head Surf Life Saving Club (NSW) – Neeson Murcutt Architects
The Condensery - Somerset Regional Art Gallery (QLD) – PHAB Architects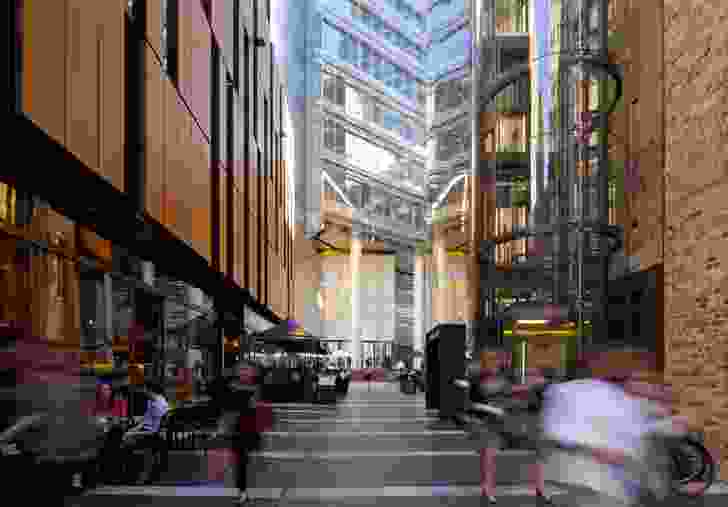 Urban Design
5 Martin Place (NSW) – JPW and TKD architects in collaboration
Bowen Place Crossing (ACT) – Lahznimmo Architects
Lennox Bridge Portals (NSW) – Hill Thalis Architecture and Urban Projects
Liberty Place (NSW) – Francis-Jones Morehen Thorp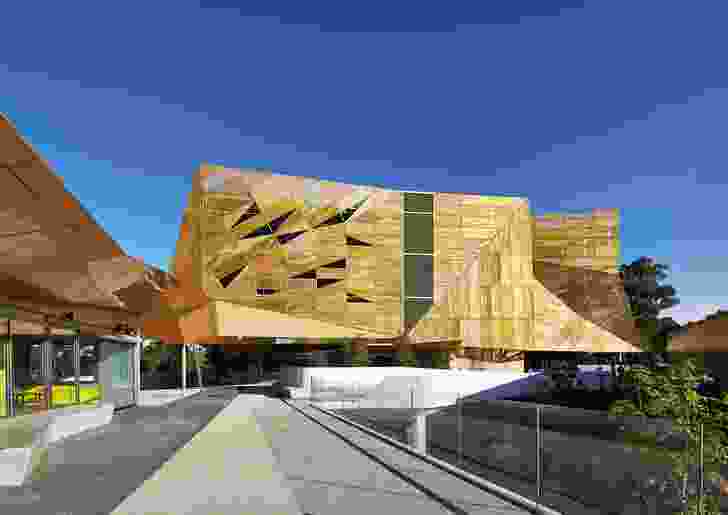 Educational Architecture
Geelong Grammar School, School of Performing Arts and Creative Education (VIC) – Peter Elliott Architecture and Urban Design
Learning Innovation Building at the University of Queensland (QLD) – Richard Kirk Architect
Ngoolark Student Services, ECU Joondalup (WA) – JCY Architects and Urban Designers
St Columba's Catholic Primary School (NSW) – Neeson Murcutt Architects
The Mandeville Centre, Loreto Toorak (VIC) – Architectus
University of Queensland Oral Health Centre (QLD) – Cox Rayner Architects with Hames Sharley and Conrad Gargett Riddel
UNSW Materials Science and Engineering Building (NSW) – Grimshaw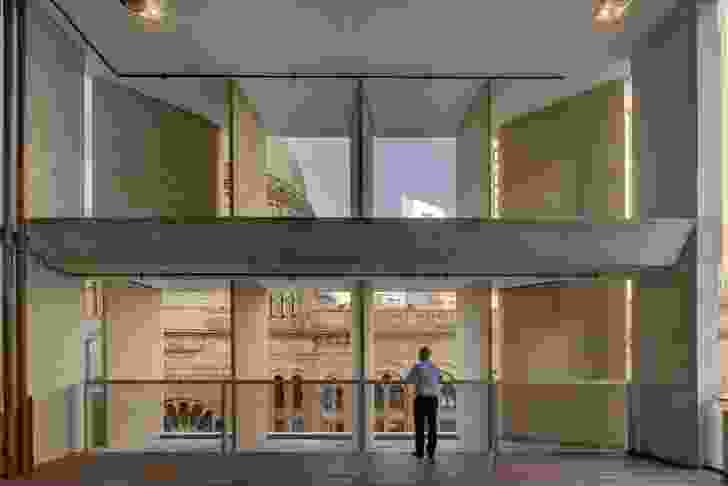 Commercial Architecture
5 Martin Place (NSW) – JPW and TKD architects in collaboration
AHL Headquarters - 478 George Street (NSW) – Candalepas Associates
Alex Hotel (WA) – Spaceagency Architects
Ben Chifley Building (ACT) – Francis-Jones Morehen Thorp
Cape York Partnership Offices (QLD) – Kevin O'Brien Architects
Devil's Corner (TAS) – Cumulus Studio
Emporium Melbourne (VIC) – The Buchan Group with Wonderwall
Ormuz Specialist Eye Clinic (QLD) – Loucas Zahos Architects
South Australia Drill Core Reference Library (SA) – Thomson Rossi
Interior Architecture
Canberra Airport Hotel (ACT) – Bates Smart
Geelong Library and Heritage Centre (VIC) – ARM Architecture
Mills, The Toy Management House (VIC) – Austin Maynard Architects
Minter Ellison (NSW) – BVN
Oggi (SA) – Studio-gram
University of Queensland Oral Health Centre (QLD) – Cox Rayner Architects with Hames Sharley and Conrad Gargett Riddel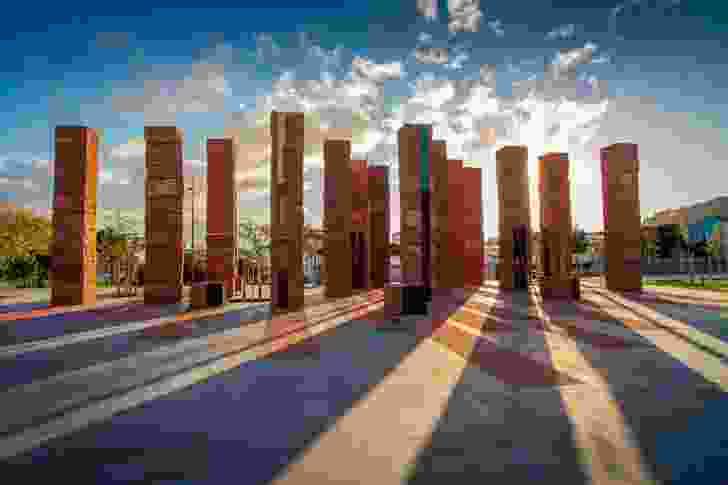 International Architecture
Australian Memorial Wellington (New Zealand) – Tonkin Zulaikha Greer with Paul Rolfe Architects
Australian Pavilion, Venice (Italy) – Denton Corker Marshall
China Mobile Office Suzhou (China) – JPW
National Gallery Singapore (Singapore) – StudioMilou Singapore with CPG Consultants
The Lalu Hotel Architecture, Qingdao (China) – Kerry Hill Architects
The Lalu Hotel Interior, Qingdao (China) – Kerry Hill Architects
Vanuatu (Vanuatu) – Troppo Architects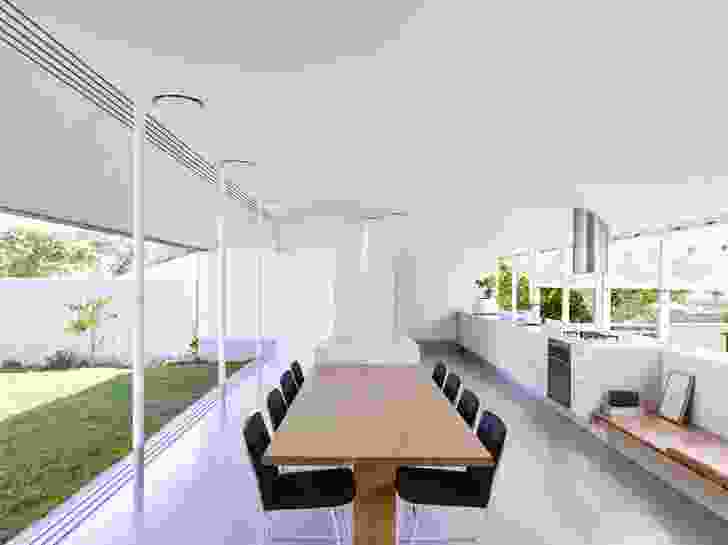 Residential Architecture – Houses (New)
Deepdene House (VIC) – Kennedy Nolan
Deepwater (NSW) – Tobias Partners
Five Yards House (TAS) – Archier
Granville Residence (QLD) – Richard Kirk Architect
House in Hamilton (QLD) – Phorm Architecture and Design with Tato Architects
Indigo Slam (NSW) – Smart Design Studio
Point Lonsdale House (VIC) – NMBW Architecture Studio
Rosalie House (QLD) – Owen Architecture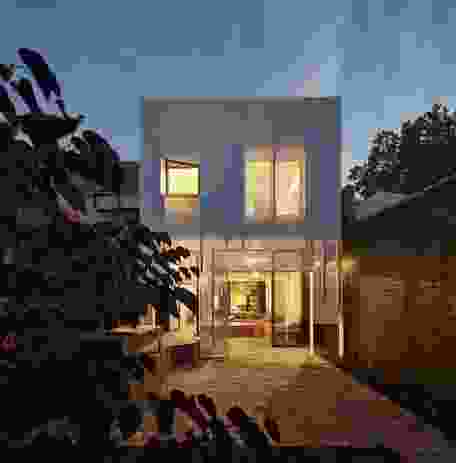 Residential Architecture – Houses (Alterations and Additions)
Camino House (WA) – Bosske Architecture
Chapel Hill House (QLD) – Reddog Architects
Darlinghurst Rooftop (NSW) – CO-AP Architects
Jenny's House (TAS) – Rosevear Stephenson
Mills, The Toy Management House (VIC) – Austin Maynard Architects
Project Zero (QLD) – BVN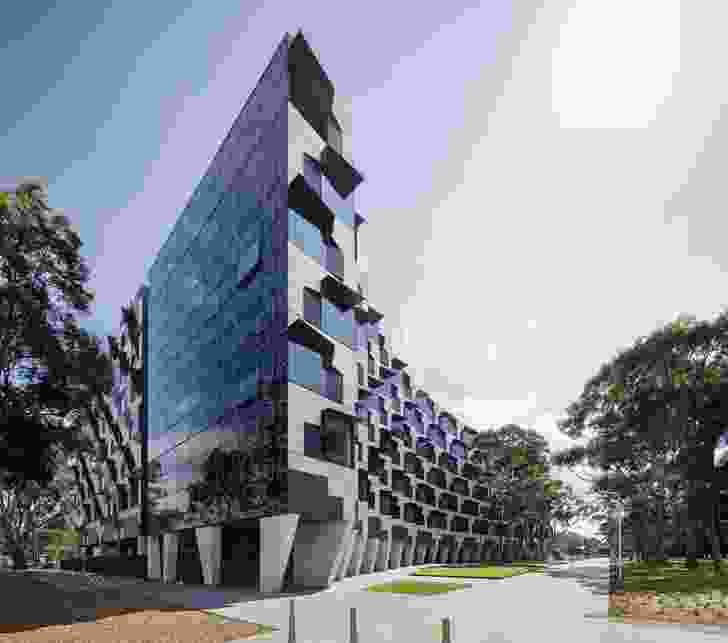 Residential Architecture – Houses (Multiple Housing)
10 Wylde Street (NSW) – SJB
Knutsford / Stage 1 (WA) – Spaceagency Architects
Monash University Logan Hall (VIC) – McBride Charles Ryan
Nº 17 Danks (NSW) – SJB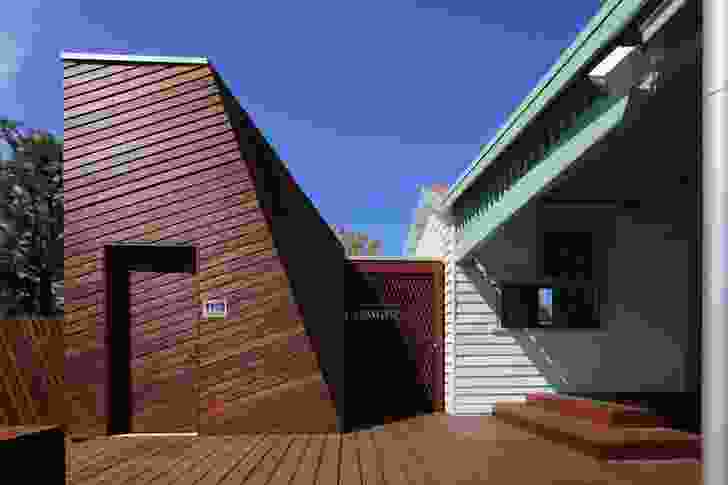 Small Project Architecture
Bath House (QLD) – Stephen de Jersey Architect
Garden Gallery (NSW) – Panovscott Architects
Maidstone Tennis Pavilion (VIC) – Searle x Waldron Architecture
Wilston Garden Room (QLD) – Vokes and Peters with Owen and Vokes and Peters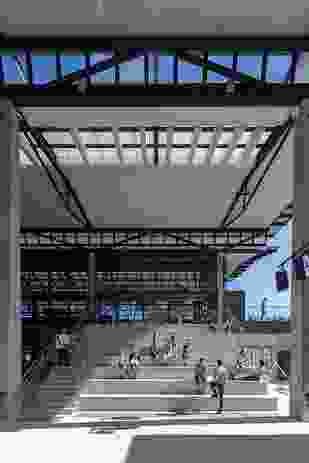 Sustainable Architecture
Northern Beaches Christian School (NSW) – WMK Architecture
Project Zero (QLD) – BVN
Tonsley Main Assembly Building and Pods (SA) – Woods Bagot and Tridente Architects
University of Queensland Oral Health Centre (QLD) – Cox Rayner Architects with Hames Sharley and Conrad Gargett Riddel
Western Business Accelerator and Centre for Excellence (BACE) (VIC) – Six Degrees Architects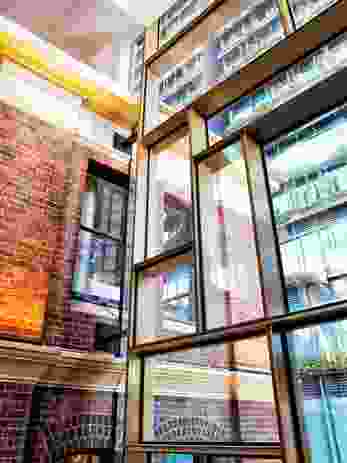 Heritage
5 Martin Place (NSW) – JPW and TKD architects in collaboration
Bayside Fire Station (QLD) – Owen Architecture
Lennox Bridge Portals (NSW) – Hill Thalis Architecture and Urban Projects and Design 5 Architects
The Old Clare Hotel (NSW) – Tonkin Zulaikha Greer
The State Buildings (WA) – Architect: Kerry Hill Architects, Heritage Architect: Palassis Architects
Tonsley Main Assembly Building and Pods (SA) – Woods Bagot and Tridente Architects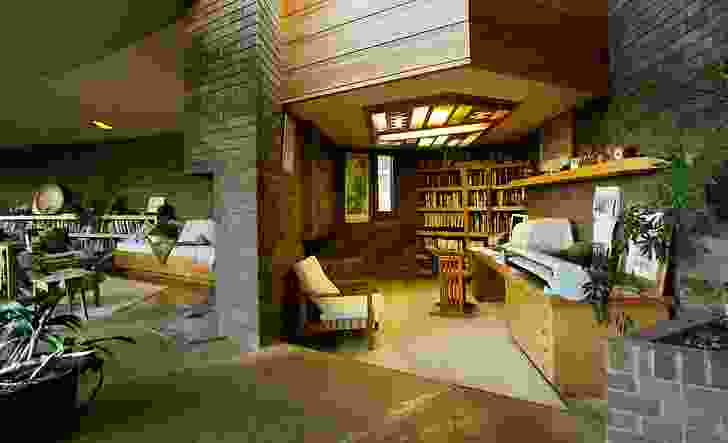 Enduring Architecture
Heide II (VIC) – McGlashan and Everist
Perth Concert Hall (WA) – Howlett and Bailey Architects
Rivendell (ACT) – Laurie Virr Architect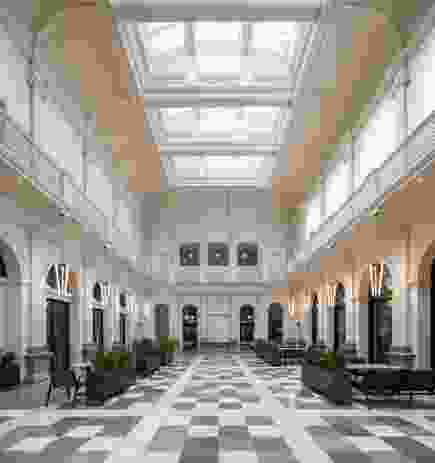 Colorbond Award for Steel Architecture
Devil's Corner (TAS) – Cumulus Studio
South Australia Drill Core Reference Library (SA) – Thomson Rossi
The Condensery - Somerset Regional Art Gallery (QLD) – PHAB Architects
The State Buildings (WA) – Architect: Kerry Hill Architects, Heritage Architect: Palassis Architects
Related topics