Jury citation
The Geelong Library and Heritage Centre is a significant new landmark for Geelong. The building's distinctive spherical form belongs to the historical lineage of library domes, such as the grand reading room of the State Library of Victoria, although its more immediate reference is Johnstone Park and the cluster of adjoining heritage buildings including the Geelong Peace Memorial, Geelong Gallery and the nineteenth-century Geelong Town Hall. Extending ARM's portfolio of challenging propositions, this iconic building has become a catalyst for the rejuvenation of the cultural precinct, much to the benefit of a city that has been faced with challenging economic times.
Perhaps the idea of the dome was conceived as a carefully curated story that helped to convince a committee that something new might reference old, but in reality the building contemplates a far more complex relationship with the surrounding context. Specifically the Geelong Library and Heritage Centre appears to confront the possibility that the neighbouring heritage buildings may have chosen to celebrate symmetrical civic stances to their street frontages in favour of engagement with the neighbouring park. ARM's solution very successfully facilitates a new and important arrival axis to the cultural precinct through Johnstone Park from nearby Geelong Railway Station and from this axis visitors are welcomed by a stage of fascination and intrigue, a stark contrast to the rigidity of the more immediate neighbours, which offer very little activation at this important public interface.
In recent decades libraries have emerged as critical public spaces in successful cities around the world. This extraordinary project demonstrates the capacity of libraries to provide important places of exchange, not just of knowledge and information, but also of public social life, cultural values and shared experience. ARM Architecture has designed a vibrant and energized vertical village where the community can meet, collaborate, engage, learn and celebrate and an indication of the success of the new library is readily apparent in its exceedingly high level of patronage.
For more coverage, read the article by ArchitectureAU associate editor Linda Cheng from November 2015.
Credits
Architect

ARM Architecture Melbourne
Melbourne, Vic, Australia
Project Team

Ian McDougall (project director); Andrew Lilleyman (design director); Peter Bickle (project architect); Wayne Sanderson (project architect); Andrea Wilson (interior architect); Natalie Lannello (interior designer), Jonothan Cowie (design architect); Amber Stewart, Will Pritchard, Justin Fagnani, Matthew Pieterse, Michael McManus, Tony Antoniou (architects), David Hislop, Laura Osborne (graduates of architecture)
Consultants

Acoustic consultant Vipac
Builder Kane Constructions
Building surveyor McKenzie Group
Cost consultant Slattery Australia
ESD consultant Umow Lai
Landscape consultant TCL
Lighting consultant Electrolight
Services consultant Umow Lai
Structural consultant Irwinconsult
Traffic consultant Chris Maragos
Wayfinding Vivid

Site Details

Location Geelong, Vic, Australia
Site type Urban

Project Details

Status Built
Completion date 2015
Category Interiors
Type Heritage, Libraries

Source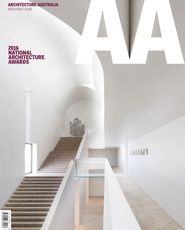 Issue
Architecture Australia, November 2016
Related topics