Jury comment
Shipwreck Coast in south-western Victoria is recognized worldwide and attracts thousands of visitors annually. Yet these tourists unwittingly threaten the very existence of the landscape they are coming to see, and in turn pose a threat to the communities that survive on their presence.
In this masterplan, the landscape architects have worked collaboratively to explore strategies to manage and promote ecotourism along this iconic coastline, in a way that protects its fragile state. The result is an integrated and cohesive plan that tackles issues holistically, exploring sustainable management practices that balance the desire for perpetual visitation with conservation and habitat preservation. It also provides a framework for investment as funding allows, while providing tools for calculating net present values that demonstrate economic viability.
For more coverage see an interview with Adam Nitschke on the Shipwreck Coast Master Plan from Landscape Architecture Australia 145, February 2015.
Credits
Architectural consultant

Denton Corker Marshall
Melbourne, Vic, Australia
Consultants

Consultants Bair Borrack Design, Incorporating Story International, Elton Consulting, Roger Gibbins + SGS Economics & Planning, Binary Studio, Buro North, Design Flow, Slattery Australia, Movendo

Site Details

Site type Coastal
Category Landscape / urban
Type Conservation

Project Details

Status Built

Client

Client Parks Victoria, Corangamite Shire, Moyne Shire, Tourism Victoria

Source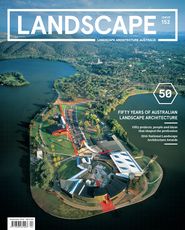 Issue
Landscape Architecture Australia, November 2016
Related topics