The Australian Institute of Architects has announced the shortlist for the 2016 NSW Architecture Awards.
From 170 entries, 19 jurors carried out an extensive schedule of site visits and presentations across 12 categories.
NSW chapter president Shaun Carter said this year's shortlist had demonstrated what design excellence in architecture and the build environment is and what it means.
"There has never been a better time for NSW Architects to shine a bright light on the importance of design in good city and place making across NSW," Carter said.
"Quality, design-led processes provide the best value result for a project and achieve a high level of economic, social, cultural and environmental outcomes. The projects highlighted in this year's shortlist demonstrate excellence across all four of these key characteristics and embody the true meaning of "value" in an architectural project."
The winners of each category will be announced at the 2016 NSW Architecture Awards presentation evening on 1 July at the Australian Technology Park in Eveleigh in Sydney.
A host of other prizes will also be announced on the night including the Blacket Prize for regional architecture, the NSW.
Winners of the 2016 NSW Named Awards and Architecture Awards will progress to the National Architecture Awards to be announced in November 2016.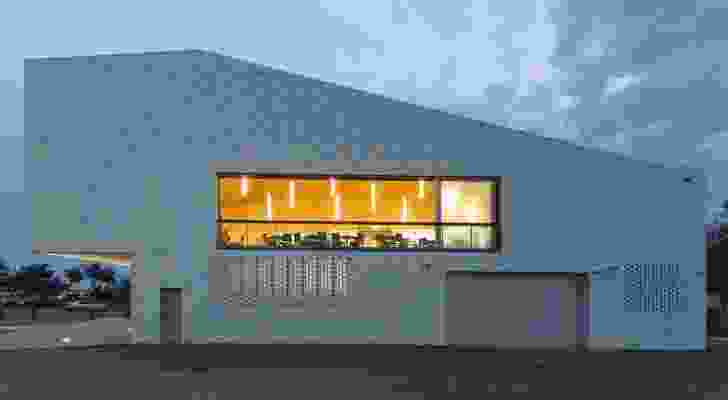 Public Architecture

Australian Army Museum of Military Engineering – BVN and Conrad Gargett in Association
Australian Museum Crystal Hall – Neeson Murcutt Architects Pty Ltd / Joseph Grech Architects
Kempsey Crescent Head Surf Life Saving Club – Neeson Murcutt Architects Pty Ltd
Marks Park Amenities – Sam Crawford Architects
Netball Central – Scott Carver
Newcastle Courthouse – Cox Richardson Architects
Overseas Passenger Terminal Upgrade – JPW
Paling Court Residential Aged Care Facility – Jackson Teece
South East Regional Hospital – BVN
St Andrews House – Candalepas Associates
The Waterfront Pavilion, Australian National Museum – Francis-Jones Morehen Thorp
Watt Space Gallery – Andrew Donaldson Architecture and Design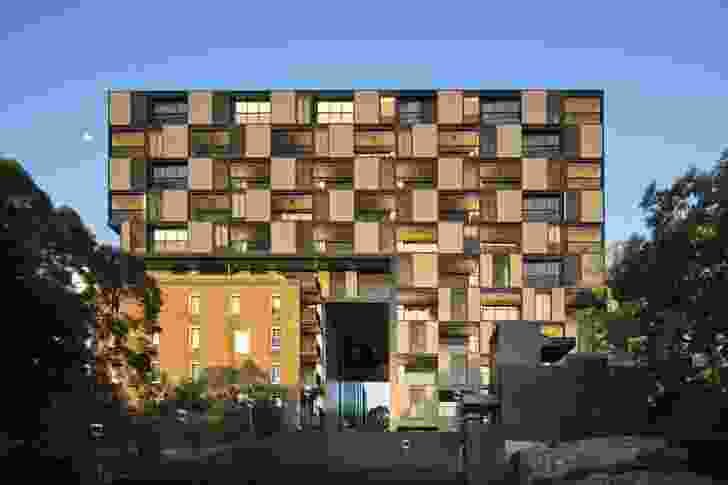 Urban Design

5 Martin Place – JPW and TKD architects in collaboration
Australian Museum Crystal Hall – Neeson Murcutt Architects / Joseph Grech Architects
City of Sydney Public Domain Furniture – Tzannes
Harbour Mill Apartments – Grimshaw
Lennox Bridge Portals – Hill Thalis Architecture + Urban Projects
Liberty Place – Francis-Jones Morehen Thorp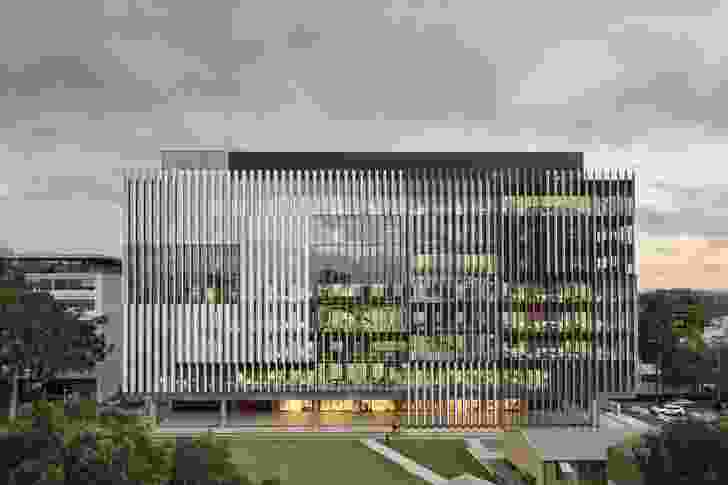 Educational Architecture

Abbotsleigh Multi-purpose Assembly and Sports Hall and Sports Field – AJ+C
Faculty of Engineering + Information Technology, University of Technology Sydney – Denton Corker Marshall
Northern Beaches Christian School – WMK Architecture
Our Lady of the Assumption Primary School Stage 1 – BVN
St Columba's Catholic Primary School – Neeson Murcutt Architects
Sydney Nanoscience Hub – Architectus
UNSW Materials Science & Engineering Building – Grimshaw
UNSW, School of Mechanical and Manufacturing Engineering – Bates Smart
Wallace Wurth – Lahznimmo Architects in association with Wilson Architects
Jury for Public Architecture, Urban Design and Educational Architecture: Ben Hewett (jury chair, Office of the Government Architect), Tarsha Finney (University of Technology Sydney, UTS), Matthew Pullinger (Hassell)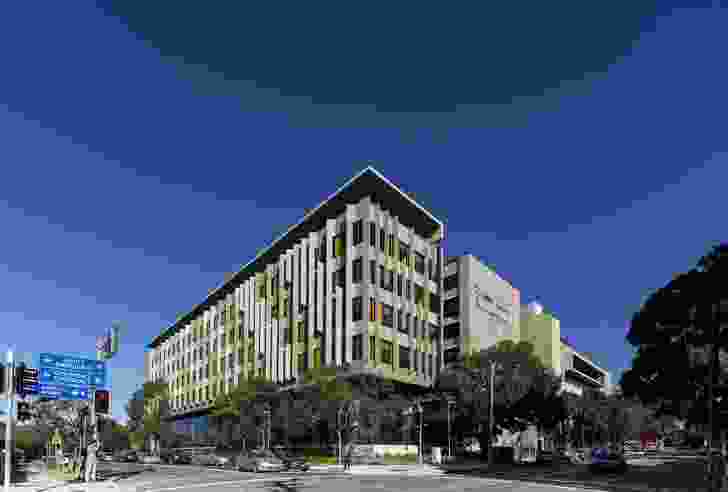 Commercial Architecture

5 Martin Place – JPW and TKD architects in collaboration
70 Castlereagh Street, Sydney – Bates Smart
AHL Headquarters – 478 George Street – Candalepas Associates
ANSTO Electron Microscopy Facility (B90) – Jacobs
Gateway Commercial Development – CKDS Architecture
Liberty Place – francis-jones morehen thorp
Novartis building – HDR | Rice Daubney
The Old Clare Hotel – Tonkin Zulaikha Greer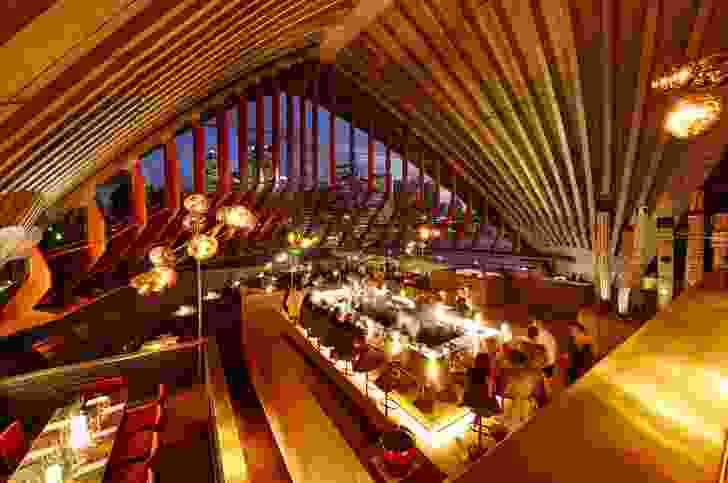 Interior Architecture
ANZ Tower Foyer – Francis-Jones Morehen Thorp
Apartment. Finger Wharf – Architect Prineas
Architectus MLC Studio – Architectus
Bennelong ­– Tonkin Zulaikha Greer
Faculty of Engineering + Information Technology, University of Technology Sydney – Denton Corker Marshall
Minter Ellison – BVN
Paramount by The Office Space – Woods Bagot
Tivoli Terrace – Chris Bosse, LAVA Laboratory for Visionary Architecture
UTS Tower – Lahznimmo Architects
Jury for Commercial and Interior Architecture: Olivia Hyde (jury chair, Office of the Government Architect), Ramin Jahromi (Cox Architecture), Stephanie Little (Chenchow Little)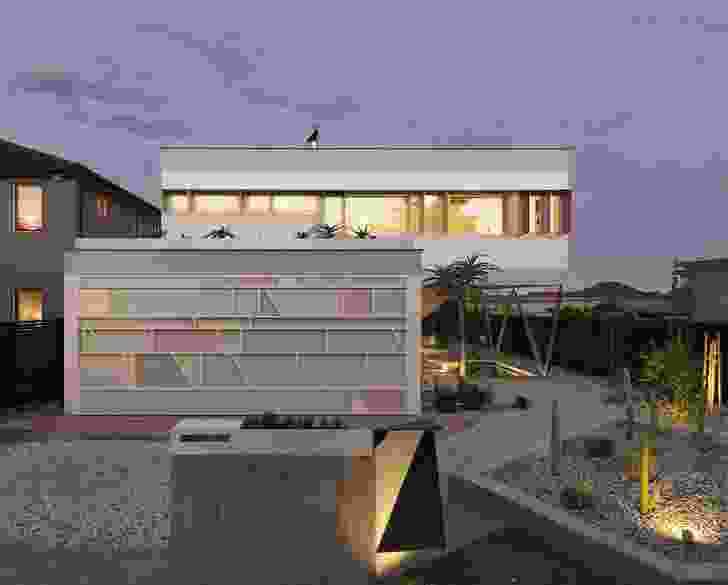 Residential Architecture – Houses (New)
Clareville House – Terroir
Crackenback Stables – Casey Brown Architecture
Deepwater – Tobias Partners
House Acute – MCK Architects
Indigo Slam – Smart Design Studio
Marrickville Courtyard House – David Boyle Architect
Noble Hughes Residence – David Boyle Architect
Ocean Shores House – A-CH (Atelier Chen Hung)
The Farm – Fergus Scott Architects
Upsilon – MCK Architects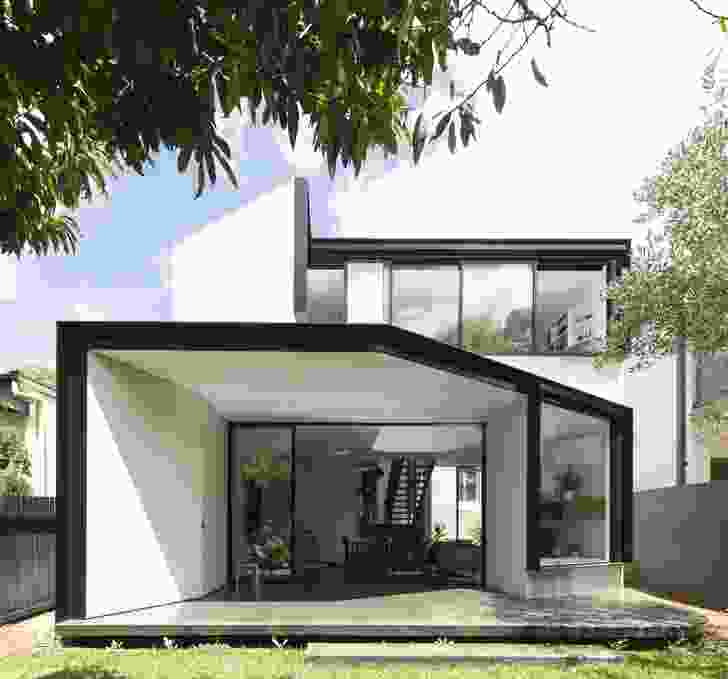 Residential Architecture – Houses (Alterations & Additions)

Breeze Block House – Architect Prineas
Darlinghurst Rooftop – CO-AP (Architects)
Double Life House – Breathe Architecture
Folded House – MCK Architects
Llewellyn House – studioplusthree
Queen Street Residence – Christina Markham and Rita Qasabian (formally Studio Internationale Pty Ltd)
Spiegel Haus – Carterwilliamson Architects
Unfurled House – Christopher Polly Architect
W House – MCK Architects
Jury for Residential Architecture – Houses (New and Alterations & Additions): Chris Major (jury chair, Welsh + Major Architects), Polly Harbison (Polly Harbison Design), Andrew Benn (Benn + Penna Architecture), Penny Craswell (The Design Writer)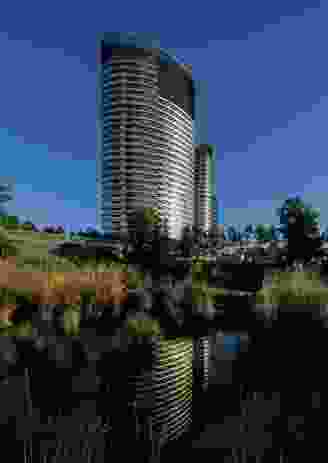 Residential Architecture – Multiple Housing

"The Anchorage", 65 Cowper Wharf Roadway, Woolloomooloo – Eeles Trelease Pty Ltd Architects
10 Wylde Street – SJB
3 Houses Marrickville – David Boyle Architect
Arc – Hill Thalis Architecture + Urban Projects and McGregor Westlake Architecture – Architects in Association
Australia Towers – Bates Smart
Bourke St Woolloomooloo – McGregor Westlake Architecture
Dunstan Grove – Architectus
Erko – SJB in association with Tribe and Architect Prineas
George and Allen – Turner
Harbour Mill Apartments – Grimshaw
Nº 17 Danks – SJB
North Eveleigh Affordable Housing – Architectus
Sydney 385 – Smart Design Studio
Jury for Residential Architecture – Multiple Housing: Jesse McNicoll (jury chair, City of Sydney), Annabel Lahz (lahznimmo architects), Ben Green (Tzannes Associates), Peter Salhani (freelance journalist)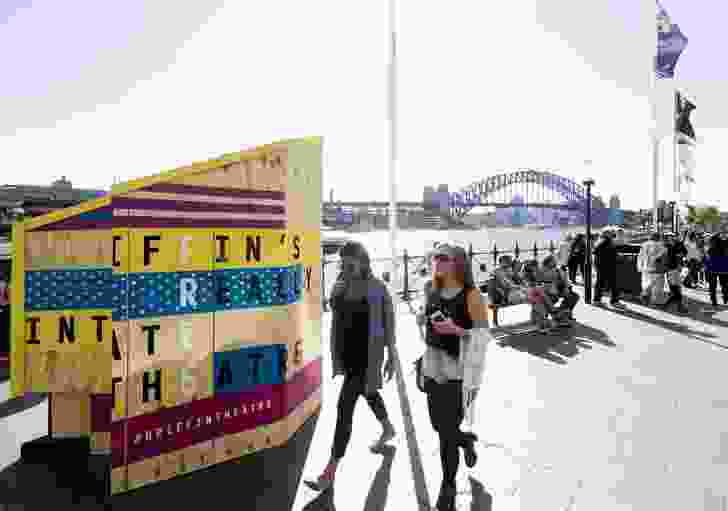 Small Project Architecture
Escu House – Bijl Architecture
Garden Gallery – Panovscott Architects
Marks Park Amenities – Sam Crawford Architects
McMahons Point House – Carterwilliamson Architects
Mini Griffin Theatre – Design King Company
Warships Exhibition – studioplusthree
Watt Space Gallery – Andrew Donaldson Architecture and Design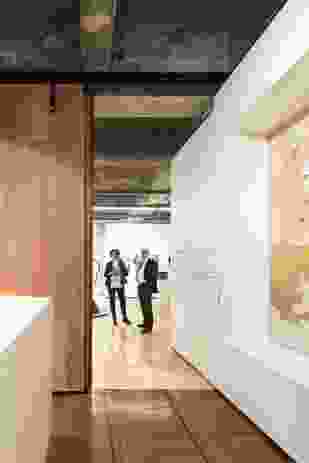 Heritage (Conservation and Creative Adaptation)

155 Clarence Street, Sydney – Bates Smart with Design 5 Heritage Architects

5 Martin Place – JPW & TKD architects in collaboration
House. Elysium – Architect Prineas
Lennox Bridge Portals – Hill Thalis Architecture + Urban Projects
Primus Hotel – Woods Bagot & GBA Heritage
Surry Hills Apartment – Josephine Hurley Architecture
The Old Clare Hotel – Tonkin Zulaikha Greer
Jury for Small Project Architecture and Heritage (Conservation and Creative Adaptation): David Stevenson (jury chair, Lacoste + Stevenson Architects), Susan O'Neill (NSW Land and Environment Court), Felicity Stewart (Stewart Hollenstein)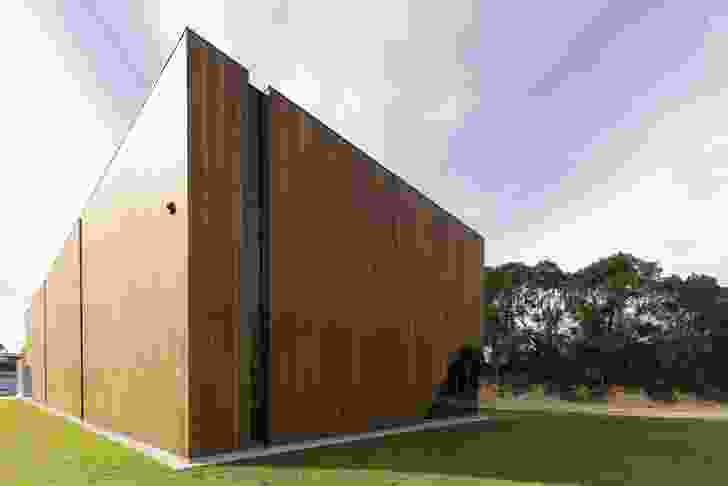 Sustainable Architecture

70 Castlereagh Street, Sydney – Bates Smart
Abbotsleigh Multi-purpose Assembly and Sports Hall and Sports Field – AJ+C
ANSTO Electron Microscopy Facility (B90) – Jacobs
Liberty Place – francis-jones morehen thorp
Marks Park Amenities – Sam Crawford Architects
Netball Central – Scott Carver
Northern Beaches Christian School – WMK Architecture
Ocean Shores House – A-CH (Atelier Chen Hung)
Jury for Sustainable Architecture: Alistair Coulstock (sustainability expert advisor, Cundall), Ben Hewett (Office of the Government Architect), Chris Major – Welsh + Major Architects), David Stevenson (Lacoste + Stevenson Architects), Jesse McNicoll (City of Sydney), Olivia Hyde (Office of the Government Architect)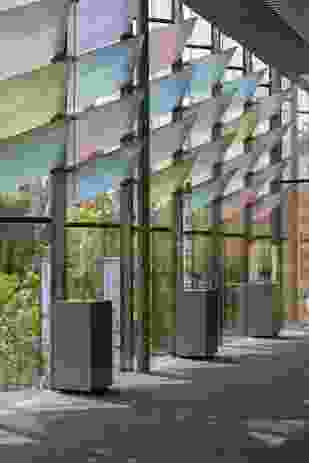 Colorbond Award for Steel Architecture
5 Martin Place – JPW & TKD architects in collaboration
Australian Museum Crystal Hall – Neeson Murcutt Architects / Joseph Grech Architects
Crackenback Stables – Casey Brown Architecture
Queen Street Residence – Christina Markham and Rita Qasabian (formally Studio Internationale Pty Ltd)
Jury for Colorbond Award for Steel Architecture: Ben Hewett (Office of the Government Architect), Chris Major (Welsh + Major Architects), David Stevenson (Lacoste + Stevenson Architects), Jesse McNicoll (City of Sydney), Olivia Hyde (Office of the Government Architect) *With specialist technical advice from BlueScope