The winners of the Think Brick Awards have been announced, with 25 projects being recognized across five categories from more than 330 entries.
This year marks the tenth year of the Think Brick Awards, which celebrates excellence in the use of clay brick, concrete masonry and roof tiles by Australia's best architects and designers.
Awards are granted across five categories: the Honbury Hunt Commercial Award, the Horbury Hunt Residential Award, the Kevin Borland Masonry Award, the Bruce Mackenzie Landscape Award, and the Robin Dods Terracotta Roof Award. 
The entries were considered by an eminent jury comprising renowned local and international architects and experts, including Guy Lake (director, Bates Smart), Clare Cousins (director, Clare Cousins Architects), Jeremy Edmiston (principal, SYSTEMarchitects), Neil Durbach (principal, Durbach Block Jaggers Architects), Cameron Bruhn (editorial director, Architecture Media) and Elizabeth McIntyre (group CEO, Concrete Masonry Association of Australia, Roofing Tile Association of Australia and Think Brick Australia).
The winner of the Robin Dods Terracotta Roof Award received a $15,000 cash prize and each of the other four award categories received a $10,000 cash prize. Each of the five award recipients also had the chance to win the Grand Prix Award – two business class tickets to the 2018 Venice Biennale.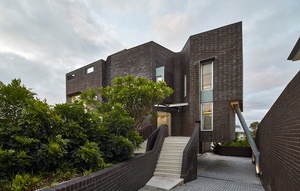 Grand Prix Award
Winner
Applecross House (WA) – Iredale Pedersen Hook Architects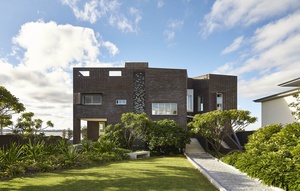 Horbury Hunt Residential Award

Winner
Applecross House (WA) – Iredale Pedersen Hook Architects
Finalists
Carr Place Residence (WA) – Klopper & Davis Architects
Naranga Avenue House (Qld) – James Russell Architect
YtH Residence (NSW) – Scott Carver
Carlton Cloister (Vic) – MRTN Architects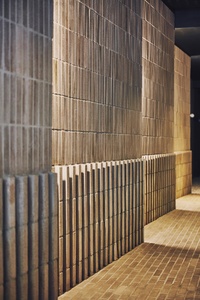 Horbury Hunt Commercial Award
Winner
Antica Pizzeria E Cucina (SA) – Genesin Studio
Finalists
Australian Ballet School (Vic) – MGS Architects
C3 Gallery (Vic) – Folk Architects
Sydney 385 (NSW) – Smart Design Studio
Saltwater Community Centre (Vic) – Croxon Ramsay Architects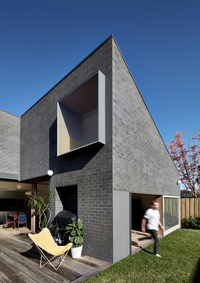 Kevin Borland Masonry Award
Winner
Hoddle House (Vic) – Freadman White
Finalists
Trentham House (NSW) – Adam Kane Architects
Paling Court Residential Aged Care Facility (NSW) – Jackson Teece
Shambles Brewery (Tas) – Room 11 Architects
Hiding House (Vic) – Jackson Clements Burrows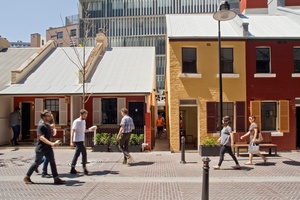 Bruce Mackenzie Landscape Award
Winner
Kensington Street (NSW) – Turf Design with Jeppe Aagaard Andersen
Finalists
Bingara Country Club (NSW) – Jane Irwin Landscape Architecture
Earth Sciences Garden, Monash University (Vic) – Rush Wright Associates
UTS Alumni Green (NSW) – ASPECT Studios
Central Reserve, Blackwood Park (SA) – Outerspace Landscape Architects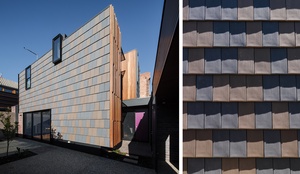 Robin Dods Terracotta Roof Award
Winner
Elias House (Vic) – Harmer Architecture 
Finalists
Saint Columba's Catholic Church (WA) – Bruce Callow and Associates
Bayside Fire Station (Qld) – Owen Architecture
Knox Grammar - Knox Senior Study Academy (NSW) – JSA Studio
Hawthorn Shingle House (Vic) – Jane Riddell Architects