The Australian Institute of Architects Victorian Chapter has announced the shortlist for the 2016 Victorian Architecture Awards.
From 198 entries, 14 juries carried out an extensuive schedule of site visits and have shortlisted 70 individual projects across 15 categories. The juries noted a focus on community was evident across all categories, showcasing architecture's ability to contribute to the public realm and a variety of positive and innovative ways.
The 2016 Victorian Architecture Awards entries will be exhibited at No Vacancy gallery, QV, from 7-19 June.
Winners will be announced on 24 June at a presentation event held at Peninsula at Central Pier, Docklands. Projects awarded in each category will proceed to the National Architecture Awards to be announced in November.
The shortlisted projects are: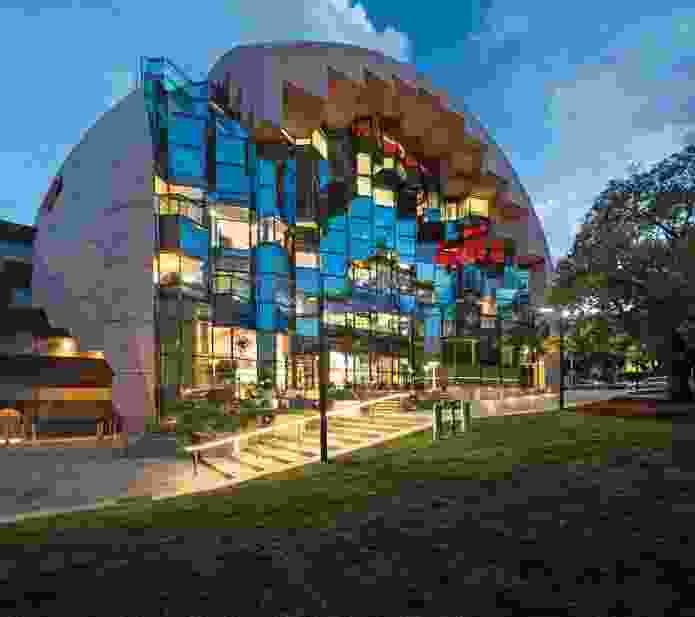 Public Architecture – New
Broadmeadows Children's Court – Lyons
Forest Hill Police Station – bamford-architects
Geelong Library and Heritage Centre – ARM Architecture
Saltwater Community Centre – Croxon Ramsay Architects
Western Business Accelerator and Centre for Excellence (BACE) – Six Degrees Architects
Jury for Public Architecture – New: Hamish Lyon (chair, NH Architecture), Tim Leslie (Bates Smart) Emma Jackson (RMIT)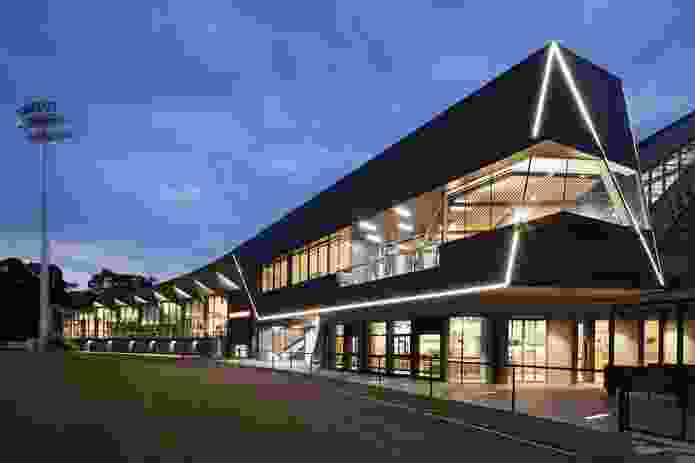 Public Architecture – Alterations and Additions
Kyneton Ambulatory Care Centre – Charles Wright Architects
Reservoir Library and Community Centre – FJMT Studio
St Mary's Narthex – Matt Gibson Architecture and Design
The Glasshouse – Croxon Ramsay Architects
Jury for Public Architecture - Alterations and Additions: Hamish Lyon (chair, NH Architecture), Tim Leslie (Bates Smart), Emma Jackson (RMIT)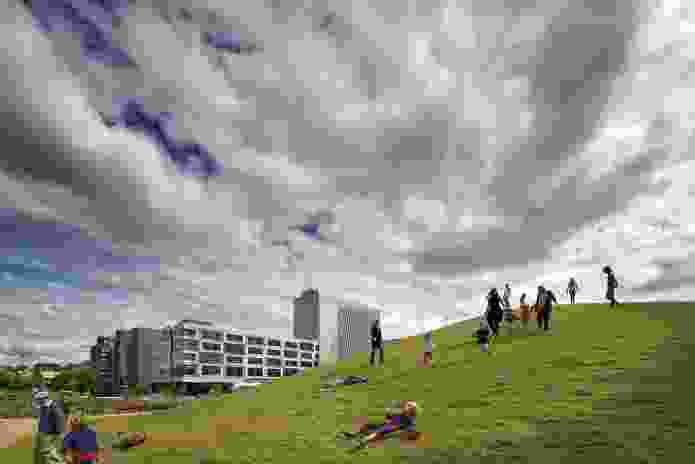 Urban Design
Monash Clayton Eastern Residential Village – MGS Architects and partners
The New Royal Children's Hospital – Billard Leece Partnership and Bates Smart
Jury for Urban Design: David Islip (chair, OVGA), Sophie Dyring (Schored Projects), Adam Pustola (Lyons)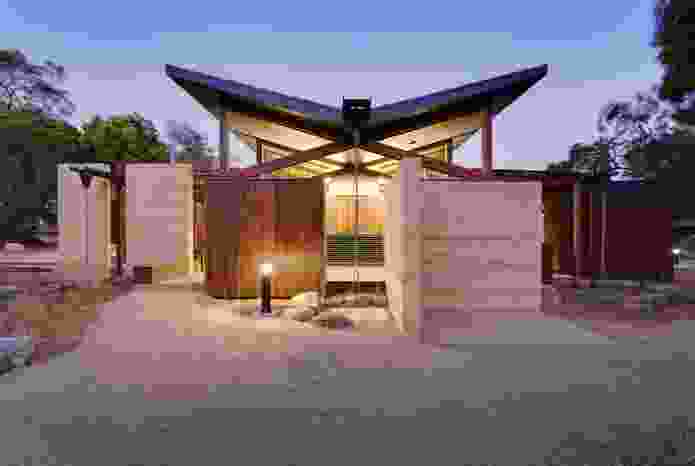 Educational Architecture
Geelong Grammar School, School of Performing Arts and Creative Education – Peter Elliott Architecture and Urban Design
Ivanhoe Grammar Senior Years Centre – McBride Charles Ryan
St Bernard's Primary School, Year 5 and 6 Learning Hub – Harrison and White with Paul Coffey Architects
The Mandeville Centre, Loreto Toorak – Architectus
Woodleigh School, Homestead Redevelopment, Senior Campus – Law Architects
Jury for Educational Architecture: Meaghan Dwyer (chair, John Wardle Architects), Simon Topliss (Jackson Clements Burrows Architects), Jesse Judd (ARM Architecture)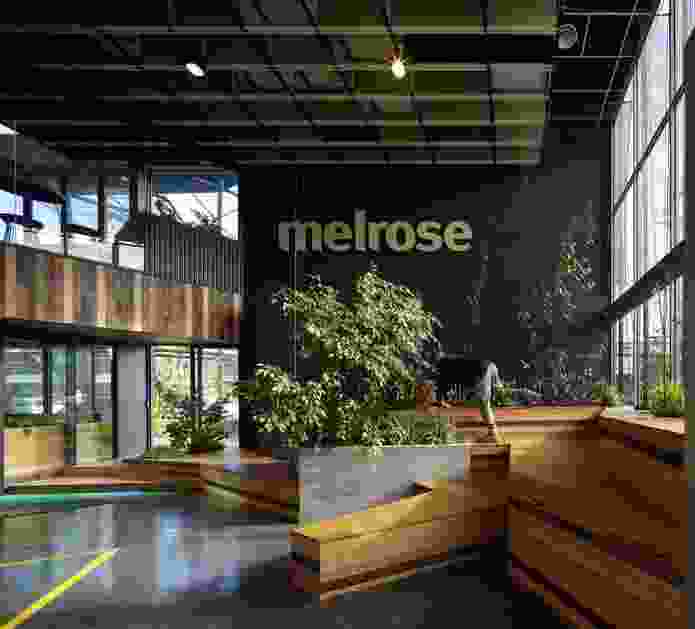 Commercial Architecture
3-5 Jessie Street, Cremorne – Six Degrees Architects
Emporium Melbourne – The Buchan Group with Wonderwall
Fitzroy Gardens Visitor Centre and Cafe – City Design Studio – City of Melbourne
Melrose Health – BENT Architecture
Surgeons Rooms – FMD Architects
Jury for Commercial Architecture: Peter Bickle (chair, ARM Architecture), Ruth Wilson (Architectus), Rob Watson (Watson Architecture and Design)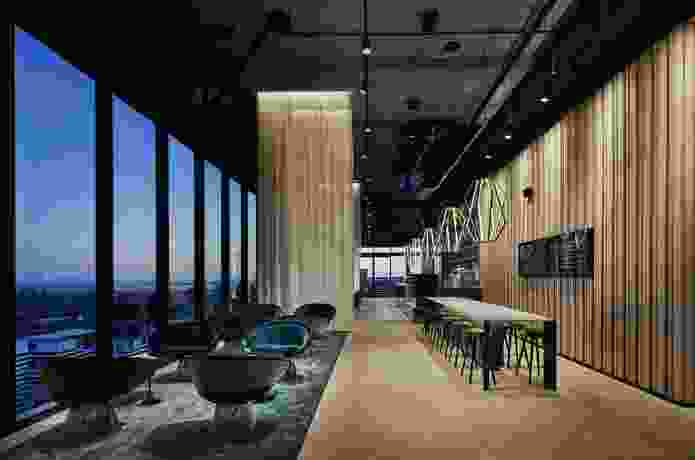 Interior Architecture
Arnold Street House – Robert Simeoni Architects
Cambridge St – Room11 Architects
Corrs Chambers Westgarth – Bates Smart
Geelong Library and Heritage Centre ­– ARM Architecture
Hawker Hall – Craig Tan Architects with Bergman and Co and Samantha Eades Design
Ivanhoe Grammar Senior Years Centre – McBride Charles Ryan
Koorie Heritage Trust at Federation Square – Lyons and IADV
Melrose Health – BENT Architecture
Mills, The Toy Management House – Austin Maynard Architects
Transformer Fitzroy – Breathe Architecture
Jury for Interior Architecture: Philip Harmer (chair, Harmer Architecture), Kelley Mackay (Kerstin Thompson Architects) Jonathan Gardiner (Cox Architecture)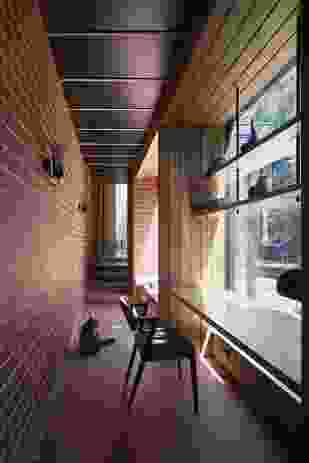 Residential Architecture – Houses (New)
Deepdene House – Kennedy Nolan
Frame House Melbourne – Carr Design Group
Goulburn Valley House – Rob Kennon Architects
Heald House – Harrison and White
Main Ridge House – Noxon Giffen
Point Lonsdale House – NMBW Architecture Studio
Rail House – Clare Cousins Architects
Split House – BKK Architects
THAT House – Austin Maynard Architects
Torquay Concrete House – Auhaus Architecture
Jury for Residential Architecture – New: Mel Bright – (chair, MAKE Architecture), Ben Edwards (Edwards Moore), Antony Martin (MRTN Architects)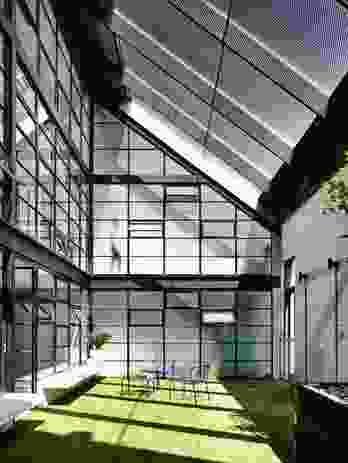 Residential Architecture – Houses (Alterations and Additions)
Arnold Street House – Robert Simeoni Architects
Carlton Cloister – MRTN Architects
Chamfer House – Mihaly Slocombe
Fitzroy Loft – Architects EAT
Gable House – Clare Cousins Architects
Gezellig House– DiMase Architects
Kate's House – Bower Architecture
Mills, The Toy Management House – Austin Maynard Architects
Myrtle Tree House – Make Architecture
Park Life – Nest Architects
Rosanna House – Nest Architects
Shadow House – Matt Gibson Architecture and Design with Mim Design
Jury for Residential Architecture – Alterations and Additions: Christie Petsinis (chair, Folk Architects), Simon Cookes (D B Architecture), George Yiontis (Coy Yiontis Architects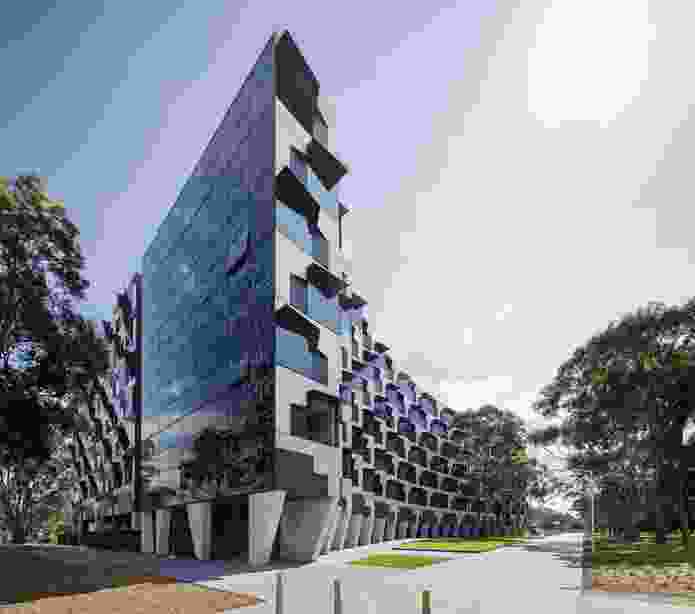 Residential Architecture – Multiple Housing
1 Bedford – DKO
Alarah Townhouses – SJB Architects
Ari – Ola Studio
Clarence Houses – Rob Kennon Architects
George Corner – MAA with Neometro
International House, George Hicks Building – Peter Elliott Architecture and Urban Design
Monash University Halls of Residence, Holman Hall and Campbell Hall – Hayball and Richard Middleton Architects
Monash University Logan Hall – McBride Charles Ryan
Phoenix – Fender Katsalidis Architects
The Barak Building: Swanston Square – ARM Architecture
The Seymour – KH Edelstein Architect/Workshop Architecture in association
Jury for Residential – Multiple Housing: Nigel Bertram (chair, NMBW and Monash University), Clare Cousins (Clare Cousins Architects), David Pryor (City of Melbourne)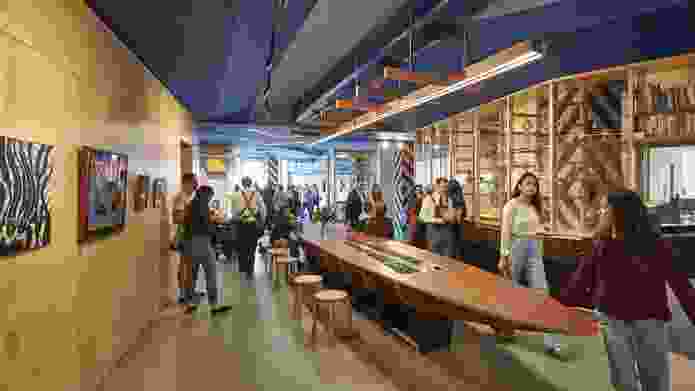 Small Project Architecture
Backyard Studio – Figureground Architecture
Flyover Gallery – Branch Studio Architects
Gertrude Glasshouse – Sibling
Koorie Heritage Trust at Federation Square – Lyons and IADV
Maidstone Tennis Pavilion – Searle x Waldron Architecture
Penguins Plus Viewing – Wood Marsh
Jury for Small Project Architecture: Karen Alcock (chair, MAArchitects), Michael Macleod (Kennedy Nolan), Claire Scorpo (Claire Scorpo Architects)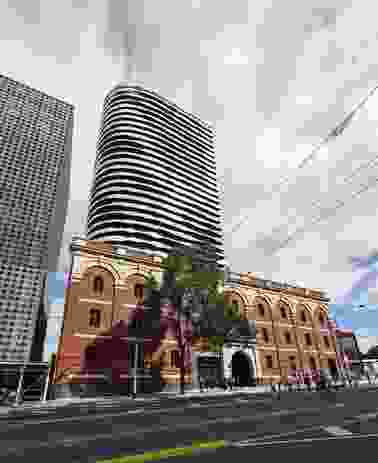 Heritage Architecture
Arnold Street House – Robert Simeoni Architects
CUB Malt Store: Swanston Square – ARM Architecture and Lovell Chen
RMIT University, Building 11 Redevelopment – Peter Elliott Architecture and Urban Design
Shadow House – Matt Gibson Architecture and Design with Mim Design
Jury for Heritage Architecture: Reno Rizzo (chair, Inarc Architects), Amanda Jean (Amanda J Jean Architect and Heritage Consultant), Jim Gard'ner (GJM Heritage Consultants)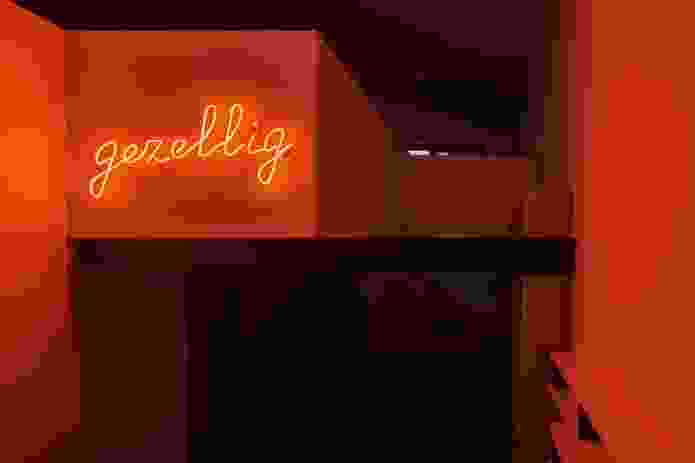 Sustainable Architecture
Gezellig House – DiMase Architects
Grass House – David Luck Architecture
Melrose Health – BENT Architecture
Saltwater Community Centre – Croxon Ramsay Architects
Western Business Accelerator and Centre for Excellence (BACE) – Six Degrees Architects
Jury for Sustainable Architecture: Albert Mo (chair, Architects EAT), Lisa Gerstman (NH Architecture), Christon Batey-Smith (DesignInc)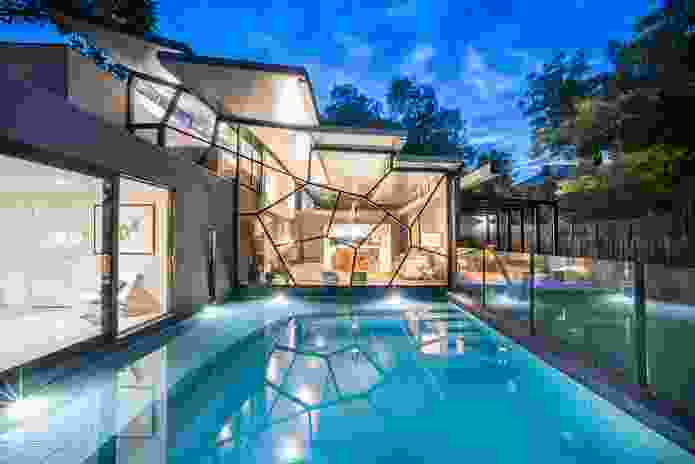 Colorbond Award for Steel Architecture
699 Bourke Street – Grimshaw
A pretty pile – Rossetti Architects
Cambridge St – Room11 Architects
Forest Hill Police Station – bamford architects
St Bernard's Primary School, Year 5 and 6 Learning Hub – Harrison and White with Paul Coffey Architects
The Mandeville Centre, Loreto Toorak – Architectus
Jury for Colorbond Award: Justin Noxon (chair, Noxon Giffen), Yvonne Meng (Von Atelier), Michael Smith (Atelier Red and Black)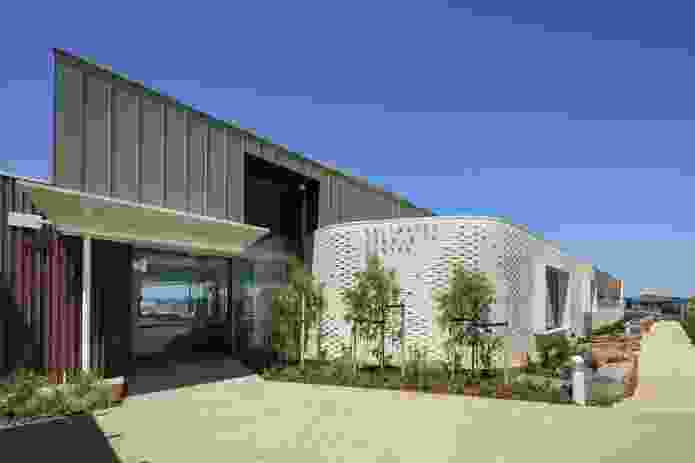 Melbourne Prize
Koorie Heritage Trust at Federation Square – Lyons and IADV
Saltwater Community Centre – Croxon Ramsay Architects
The New Royal Children's Hospital – Billard Leece Partnership and Bates Smart
Jury for Melbourne Prize: Tim Jackson (chair, Jackson Clements Burrows Architects), Peter Williams (Williams Boag), Anna Maskiell (Public Realm Lab)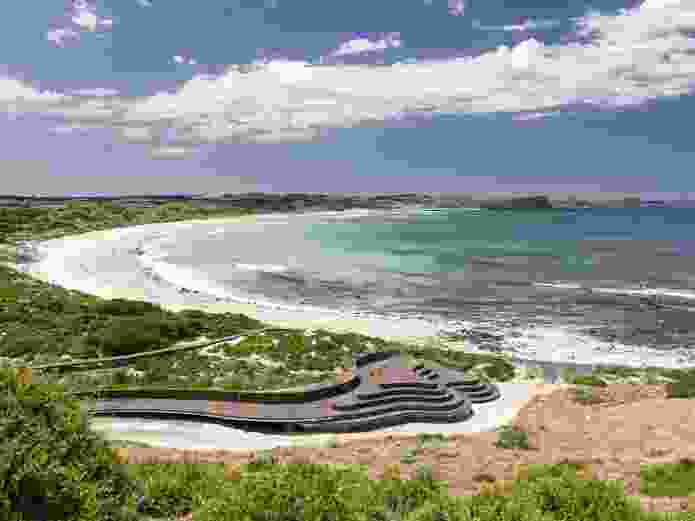 Regional Prize
Geelong Library and Heritage Centre – ARM Architecture
Penguins Plus Viewing – Wood Marsh
Jury for Regional Prize: Jane Williams (chair, BVN), Alison Nunn (Alison Nunn Architect), Michael Roper (Architecture Architecture­)
Related topics