Jury citation
On a superb Bruny Island site, overlooking Tasmania's wild seas, a labour of love and passion has been slowly brought forward into the light. Propelling Captain Kelly's Cottage from an advanced state of decay to a rebirth where old and new lend each other fresh beauty has been a long-term and worthy obsession for this architect.
The original cottage, with a formal two-room plan under a verandah-skirted gable roof, has been connected to its original kitchen outbuilding with new linking rooms and sheltered courtyard spaces. These new elements are allowed their own contrasting materials and have contemporary forms and fenestration. While true to their own DNA, new parts respect the old in highly sensitive scale, form and material choices. These new elements overlap the old yet never usurp the patina of age. Yellowing newspaper clippings found under paint are on show. Long-abandoned construction methods are laid bare. A new shower is a transparent panel revealing weatherworn bricks behind. These gestures of respect enrich the layering of time and care evident throughout.
Perhaps only in one's own house can architecture be given the kind of limitless gestation period and rigorous working over and working over again that could bring about an outcome like this. It is the result of a worthy indulgence of after-hours recreational energy over years, all a little madly obsessive and all the more delightful for it.
With a remote site and limitations to materials and skills, it clearly has taken great patience, persistence, tenacity and extraordinary skill to elicit the precision craftsmanship displayed throughout. To source tradespeople is one thing; to persuade them, guide them, inspire them, lead them and show them the way to realize something truly worthwhile takes a rare wisdom and a special talent. These qualities are in evidence at every turn in this beautiful project.
Captain Kelly's Cottage will be reviewed by Philip Goad in a future issue of Architecture Australia.
Credits
Architect

John Wardle Architects
Melbourne, Vic, Australia
Project Team

John Wardle, Andrew Wong (design and project architects), Danielle Peck
Consultants

Architectural historian John Matthews
Builder Cordwell Lane Builders
Building surveyor Holdfast Building Surveyors
Heritage consultant Bryce Raworth
Structural engineer Gandy and Roberts Consulting Engineers

Site Details

Location Bruny Island, Tas, Australia
Site type Rural

Project Details

Status Built
Category Residential
Type Alts and adds, Heritage, New houses

Source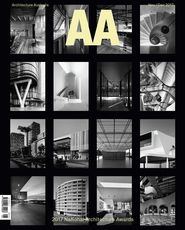 Issue
Architecture Australia, November 2017
Related topics