Jury citation
Located in inner-urban Sydney, Indigo Slam is a hybrid building: part private residence, part art gallery and event space. A duality of functions is not a drawback here. This delightful work is unified by a sinuous motif that applies across scales, from the whole conception of form and space down to the smallest joinery detail. The wrapping, folding and curving planar expression of the exterior extends to order the interior with even greater effect through a subtle sculpting of form and volume.
The front door has a commanding scale, leading to a cylindrical welcoming lobby, then through a compressing link to the grand hall and monumental stairway that anchors and orders the elegant planning of the house. A minimalist and honest material palette, exquisitely deployed with a restrained approach to colour, gives the spaces a calm, assured wholeness. This allows spaces of sufficient scale to accommodate hundreds of guests to also be able to give repose and comfort to a sole occupant.
Most notable is the Khai Liew purpose-designed furniture throughout and the powerful yet spare artwork introduced with admirable restraint by the gallery-owner client. This house is an accomplished and mature work that feels both contemporary and timeless. Every permutation of architectural skill is on display here. The project presents brilliant spatial planning, flawless construction execution and an intimidating level of detail resolution, all with clearly superb management of contributing craftspeople to bring their experience and talent to bear.
Both grand and intimate, rich and spare, with dogged pursuit of integration and painstaking refinement of detailing, this house is a vessel for art and life that is an artwork in itself – a perfectly pitched composition of space and light. Indigo Slam represents nothing less than a new design performance benchmark. It is a masterly work of architecture.
Credits
Architect

Smart Design Studio
Sydney, NSW, Australia
Project Team

William Smart (creative director), Nicole Leuning (project leader), Luke Moloney, James Ho, Joey Cheng
Consultants

Builder Total Co-ordination

Site details

Location Sydney, NSW, Australia
Category Residential
Type Adaptive re-use, Residential

Project Details

Status Built

Source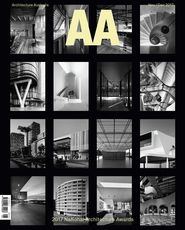 Issue
Architecture Australia, November 2017
Related topics