Jury citation
The Sunshine Coast University Hospital is a major work with over seven hundred beds, located in the "canal country" behind Kawana Beach. Serviced by convenient bus and car drop-off, the forecourt, on the alignment of Florey Boulevard, is a space of dappled light, of people lounging on lawns, of slatted bridges, battened lecture theatres and "fritted" glass roofs. This is a sensitive response to both Sunshine Coast culture and its vernacular architecture, giving a tranquil first impression.
The geometry of the streets becomes the geometry of the hospital circulation. On one side of the forecourt is the Hub, with teaching spaces and a lecture theatre, and on the other the foyer and main hospital street opening onto the large main courtyard. The main courtyard and five smaller courts in the west block keep patients, visitors and staff in touch with nature.
Major hospitals, once seen as complexes for doctors and nurses with patients as "cases," are now seen as cities where the patient is the citizen – with rooms, not wards, allowing family to be there and allowing for seamless teaching and learning. This project is a demonstration of the value of patient- centred hospitals, responding here in both form and content to its place in subtropical Queensland.
Sunshine Coast University Hospital was reviewed by Michael Keniger in Architecture Australia Sept/Oct 2017.
Credits
Architect

Architectus Brisbane
Brisbane, Qld, Australia
Project Team

John Grealy, Mark Jones (project directors), John Hockings, Elizabeth Watson Brown (design directors), Stephen Long (design architect), Henry Hancock, Peter Dawson, Yosuke Morisaki (project architects), Mark Hogan, Katie Newall, Sam Wightley, Lisa Lambie, Jennifer Palmer, Kirstie Galloway, Matthew Herzig, Tim Juckes, Phillip Hindmarsh, Andrew Jones, Angus Munro, Samantha McCabe, David Galloway, Dennis Esam, Brett Hinze, Scott Crichton, Peter Eedy, Stacey Carroll, Ronald Hicks, Darren Tims, Alessandro Filippi, Joe Mihaljevic, David Carstens, Elisa Nakano, Francesca Fava, Jane Carthey, Kylie Brown, Michael Klug, Paul Johnson, Rashi Prashar, Rebecca Yeo, Mark Sim, Enzo Guddemi, Chelsea Dawson, Clive Bishop, Peter Kouvelas, Mark Shoolman, Tony Rastrick, Alexia Courdurie, Emilie Hustaix, Dipesh Thapa, Dana Ambida, Paul Brodala, Deborah Wallbridge, Marike Du Randt, Scott Gould, Ashley Ryan, Chris Murray, Corinne Lee
Architect

HDR Rice Daubney
Sydney, NSW, Australia
Consultants

AV consultant CHW Consulting
Acoustic consultant Acoustic Logic
Builder Lend Lease
Engineer WSP, Australian Post-Tensioning, Aurecon
Landscape consultant Place Design Group
Signage and wayfinding Büro North
Vertical transport consultant Norman Disney Young

Site Details

Location Sunshine Coast, Qld, Australia

Project Details

Status Built
Category Public / commercial
Type Hospitals

Source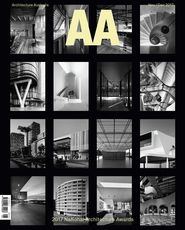 Issue
Architecture Australia, November 2017
Related topics