Jury citation
Hidden behind a humble facade in Sydney's Annandale, this project works every millimetre of its constrained site width. The front rooms of the existing house have been carefully restored and visitors pass through a narrow and delightfully enhanced existing corridor, leading to the dramatic contrast of a light-filled, double-height central space connecting to the level below. A retractable glazed roof over this void space blurs the distinction between internal and external space and draws light and air into the centre of the house. Inventive planning allows the kitchen to serve as circulation, spilling out onto the linear courtyard, while the dining area tucks neatly under the hovering volume of the existing cottage.
Landscape is integrated throughout, with a sculptural tree filling the central void and a green roof full of flowering aloe providing wonderful outlook from the bedroom. Elements of the existing 1980s rear structure have been repurposed – brick walls and concrete floors. Internally, materials are gutsy and durable while providing warmth and solidity. Every detail has been lovingly cared for and considered, with thought and rigour. This is an inventive response to a tight urban site with challenges in levels and orientation, providing joy in the details and beauty in the warmth and texture of real, raw materials.
Annandale House was reviewed by Tobias Horrocks in Houses 118.
Source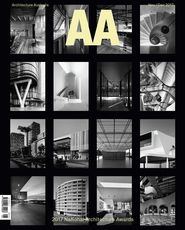 Issue
Architecture Australia, November 2017
Related topics