Jury citation
This delightful dwelling celebrates the value of a humble 1970s beach bungalow. Faced with an exposed corner location surrounded by multi-level developments, the architects have enveloped the bungalow in a series of skillion structures that refocus everything onto a tranquil core. The new elements provide privacy, sun protection and a buffer to traffic noise. Of particular delight is the entry sequence, leading along a native garden that generously gives back to the street, past an outdoor shower and through a battened privacy screen to a lush inner sanctum.
All the new spaces are drawn away from the original bungalow, delivering landscaped courtyards and new wings for a carport, bedroom accommodation and outdoor decks. An intimate knowledge of the local climate is evident, with prevailing winds used for cross-ventilation and outdoor spaces orientated for seasonal weather. The landscape is layered into indigenous, local and hybrid plants. Integration is a key strength of this scheme, given the climate and proximity to the intersection.
The original beachside bungalow fabric is judiciously celebrated, revealed, cherished and re-used. Memory of easy living by the sea becomes a reality in this richly layered and meaningful work.
Burleigh Street House was reviewed by Kateline Butler in Houses 116.
Credits
Architect

ME
Gold Coast, Qld, Australia
Project Team

Matthew Eagle (design architect), Sofia Zuccato, Richard McRae
Consultants

Builder KTS Construction
Building surveyor Keith Thomas
ESD consultant Alan Bristow
Engineer Josh Neale

Site Details

Location Gold Coast, Qld, Australia

Project Details

Status Built
Category Residential
Type Alts and adds, New houses

Source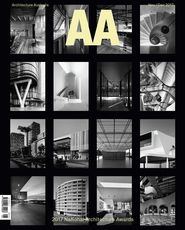 Issue
Architecture Australia, November 2017
Related topics