Jury citation
The East Pilbara Arts Centre has a civic presence in the small Western Australian mining town of Newman. It contains a gallery, support spaces, an artists' studio, a residence and a large undercover multipurpose area, all displaying a confident modesty.
The architects have quadrupled the client's original brief for a five-hundred-square-metre arts centre by placing it within a two-thousand-square-metre industrial shed. This building- within-a -building concept is a masterstroke that delivers greater dividends than is first apparent. The shed provides an appropriate climatic response, combining a ventilated fly roof that reduces heat load with well-considered perforated and translucent panel lift doors that enable an effective response to the varied climatic conditions and also function as a line of security – obviating the ubiquitous grilles encountered in remote towns. Multiple approaches and entry points are particularly apt for Indigenous artists, who can sometimes feel less comfortable in more institutional settings.
At the heart of the layout is the gallery, which achieves many triple-A gallery standards including 7.2-metre-high ceilings, specialized artificial lighting and a large moveable display wall. The gallery design allows the remainder of the centre to be used while the gallery is closed. The building has also been hired for large functions by mining companies and other organizations.
Most importantly, the large shed provides private spaces with generous connections to the surrounding landscape and outdoor areas for artists and their families to paint and spend time in – a de facto community centre. Artists and their families can shower, do laundry, play and spend downtime next to a towering steel water tank that sits as an icon to outback life under the enveloping roof.
The inventiveness of the architects' proposal has yielded a huge additional benefit to the artists, staff and the general public. This facility has enabled a group of remote Indigenous artists to make a substantial and tangible contribution to a town centre.
The East Pilbara Arts Centre was reviewed by Andrew Lilleyman in Architecture Australia Jan/Feb 2017.

Source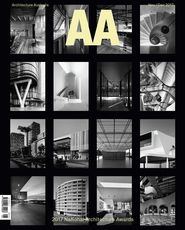 Issue
Architecture Australia, November 2017
Related topics