The inaugural winners of an awards program aimed at rewarding the best in Australian library design have been unveiled at the Australian Library and Information Association's ALIA Library Design Awards Conference in Melbourne.
Completed in 2015, the City of Perth Library by Kerry Hill Architects won the Public Library category. It its citation, the jury commended the library's "stunning interior and exterior design," describing it as "a landmark building that contributes to the cityscape and complements the character of the surrounding cathedral square precinct."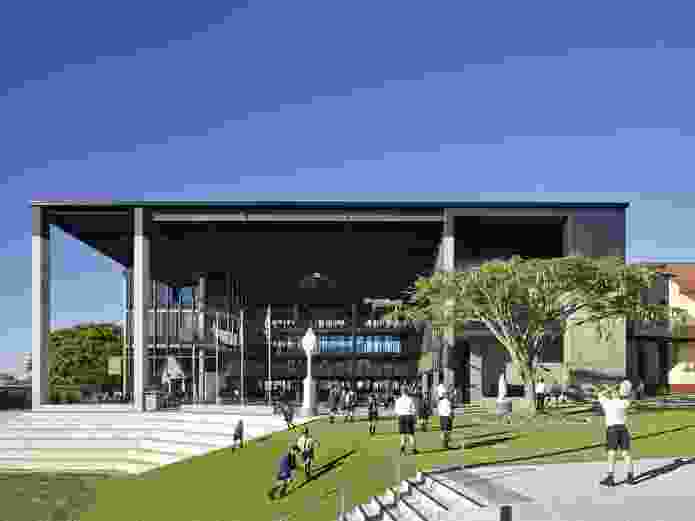 The "confident and handsome" Hanly Learning Centre at St Joseph's Nudgee College in Boondall by M3 Architecture was named the winner of the School Libraries category, which received praise for "architecture [that] is both monumental and welcoming."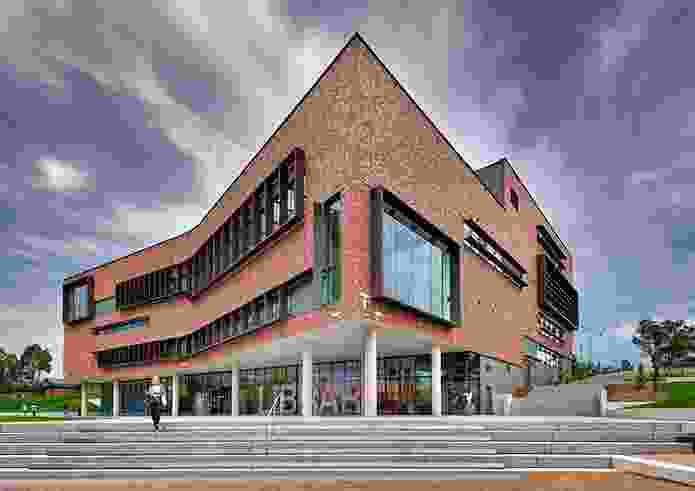 Allen Jack and Cottier's John Phillips Library at Western Sydney University's Penrith campus was named the winner of the Academic Libraries Award. "The building combines the traditional emphasis on collections with the new approach to learning spaces in an exciting and dramatic way," said the jury, who were also impressed by the "[Will] Alsop-inspired graphics [that left] users in no doubt that this was a library, and the clearly identified entrance."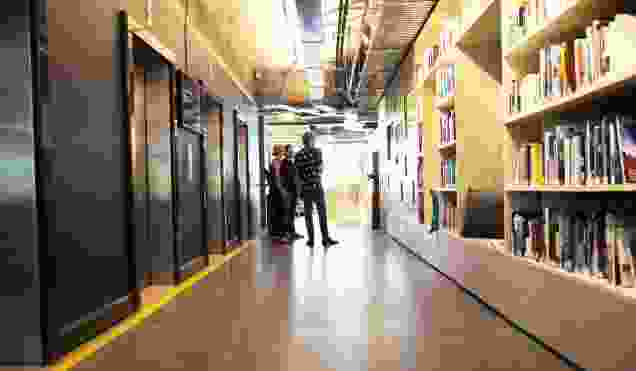 BVN's renovation of Arup Library, which won the Special Libraries category, is an "an experiment prior to an office move and intended to elicit more effective modes of collaborative and design practices," that was described by the judges as "a very interesting example of a special library morphing into a collaborative working space."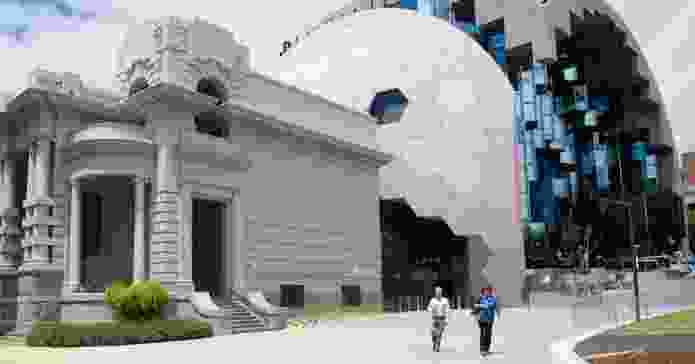 ARM Architecture's Geelong Library and Heritage Centre received the ALIA Members' Choice Award. "It has a serious wow factor," said the jury. "An amazing design that integrates with the surrounding areas, provides for multiple uses and is an architectural statement piece."
The panel of judges comprised Janine Schmidt (International Federation of Library Associations and Institutions), Susan Ashcroft (librarian, Murdoch University), Marisa Dellaca (Asia-Pacific library and research manager, Ashurst), Phillip Follent (co-chair of the Gold Coast and Northern Region Rivers regional chapter of the Australian Institute of Architects and former Queensland Government Architect), Anne Girolami (Chair, ALIA Schools), Anne Ovachevich (associate, Arup), Karen Latimer (chair, UK Designing Libraries Advisory Board), Kylie Legge (director, Place Partners), Christine Mackenzie (executive officer, Public Libraries Victoria Network).
2017 ALIA Library Design Awards winners:
School Library
St Joseph's Nudgee College, Hanly Learning Centre – M3 Architecture
Public Library
City of Perth Library – Kerry Hill Architects
Academic Library
John Philips Library, Western Sydney University, Penrith Campus – Allen Jack and Cottier Architects
Special Library
Arup – BVN
ALIA Member's Choice Winners
Geelong Library and Heritage Centre – ARM Architecture
ArchitectureAU is a supporter of the ALIA Library Design Awards.
Related topics