2017 Eat Drink Design Awards: Meet the jury
There are less than two weeks remaining to finalize your entries into this year's Eat Drink Design Awards. The Eat Drink Design Awards brings together the design and hospitality communities to celebrate Australasia's best eating and drinking experiences. Each year the jury brings a unique combination of expertise and experience to the judging process. Entries to the Eat Drink Design Awards are now open, and close on 14 July. You can enter here. 
On the 2017 jury are: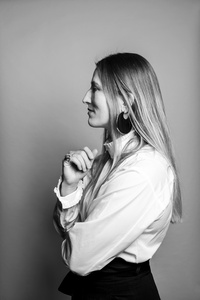 Ingrid Richards, co-founder, Richards and Spence Architects
Ingrid Richards co-founded Richards and Spence Architects in 2008 with partner Adrian Spence with the aim of choreographing vibrant public spaces from private commissions. Operating in their home town of Brisbane, Richards and Spence has contributed to the retail and hospitality landscape of Brisbane, including the Brisbane International Airport Retail refurbishment, the development of Burnett Lane in the CBD and the ongoing development of the James Street Retail Precinct, which includes the 178-room James Street Hotel scheduled for completion mid- 2018.
Richards and Spence has authored a variety of hospitality fitouts, including Survey Co. (Brisbane) and Donna Bionda (Townsville) and was awarded winner of Best Retail Design for The Standard Market Company in the 2014 Eat Drink Design Awards.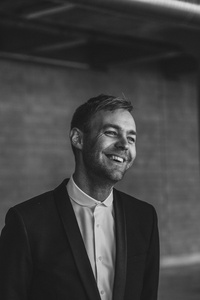 Nat Cheshire, director, Cheshire Architects
Cheshire Architects is a trans-disciplinary design practice. It operates across a huge breadth of types and scales, of luxury and poverty, newness and age, roughness and refinement. In pursuing this, Nat works on development strategy and architecture, to branding and product design.
Nat Cheshire works daily on everything from apron buttons, web design and light fittings, to basement cocktail dens, luxury retreats and the creation and transformation of huge chunks of the city. Among this work, Cheshire has built or fitout much of the nine-city-block Britomart in downtown Auckland, and invented the four-hectare City Works Depot.
Cheshire has been awarded twelve Best Award gold pins, the Metro's Designer of the Year Award twice, HOME's Home of the Year and its Product Design of the Year Award. His work is regularly published in global magazines like Monocle, Wallpaper, Dezeen and Dwell.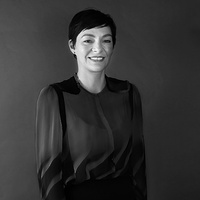 Vanessa Crichton, general manager, Rockpool Bar and Grill
Regarded as one of the best hospitality professionals in Australia, Vanessa Crichton started her career in 1990 as a waiter in Adelaide. While studying at university, she worked at the city's leading wine bars and restaurants while juggling her academic commitments.
After she finished her studies in 1996, Crichton went on to work in senior management positions at Lloyd's Brasserie in Dublin, Magill Estate Restaurant in Adelaide, and Langton's Restaurant and Taxi Dining Room in Melbourne. When Neil Perry decided to open Rockpool Bar and Grill in Melbourne – his first restaurant outside of Sydney in 2006 – Crichton was handpicked for the general manager role and now, as one of Neil's senior executives, she oversees all of Rockpool Dining Group's restaurants in Melbourne and Perth.
Crichton was awarded Gourmet Traveller's 'Maitre d' of the Year' in 2016 and The Age Good Food Guide's 'Service Excellence Award' in 2014.
Ross Lusted, chef and owner, The Bridge Room
Ross Lusted is chef and owner of three-hatted restaurant The Bridge Room in Sydney, winner of the coveted Sydney Morning Herald Good Food Guide's Restaurant of the Year 2016 and Hottest Restaurant in Australia by The Australian.
After an extensive career in restaurants and hotels around the globe, including Rockpool, Darley Street Thai, Harbour Kitchen and Bar, Singapore's Mezza9 and Aman Resorts, Ross returned home to Australia to open his own venture, The Bridge Room, with his wife Sunny.
Ross was awarded Chef of the Year by the Sydney Morning Herald Good Food Guide and Hottest Chef in Australia by The Australian HOT 50 Restaurants 2014. The Bridge Room has been additionally awarded three stars and #7 in Australia by Gourmet Traveller Magazine in their 2017 guide, honoured with the World's 50 Best Restaurants Academy – Global Selection 2015 and awarded #13 in Australia by Financial Review's Australia's Top 100 Restaurants 2016. Ross has been featured on MasterChef and SBS's Food Safari program.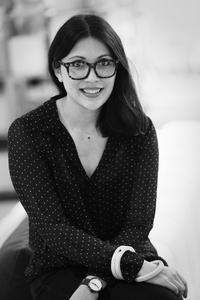 Cassie Hansen, editor, Artichoke
Cassie Hansen has served as editor of Artichoke since 2013. She has a degree in creative industries, majoring in journalism. Cassie has written for a range of publications, including Houses, Landscape Architecture Australia, and Kitchens + Bathrooms. 
She has served as juror on many national and international design awards, including the Asia Pacific Interior Design Awards, the Retail Design Institute Awards 2014 and the Australasian Graduate of the Year Awards 2015–2017. She has hosted the Australian Interior Design Awards gala dinner and the Eat Drink Design Awards ceremony, and curated, organized and presented countless talks, seminars and launches.
Organized by Architecture Media and AGM Publishing, the Eat Drink Design Awards recognize and celebrate the best hospitality projects in Australasia, with a total prize pool of $9,000. The award categories are: Best Bar Design, Best Restaurant Design, Best Cafe Design, Best Installation Design, Best Retail Design, and Best Identity Design. Winners will be announced at a presentation party in Melbourne on 14 November 2017.
Save
Save