The future of housing in Australia will be more humane, community oriented and collectively developed if we take our cues from the speakers of the 2017 Housing Futures forum. Held at the NGV International's Clemenger BBDO Auditorium in Melbourne, the forum featured leading built environment practitioners and academics from Australia, London, Singapore and the Netherlands, who showed examples of pushing the boundaries of the current speculative housing market and looking beyond to alternative development models. Eight speakers sparked debate on topics such as how to design spaces that create community and reshape the way we engage with finance and procurement to improve housing quality and affordability.
Richard Hassell, director of WOHA Architects in Singapore, demonstrated the potential of challenging the status quo for high-density living in tropical urban areas. In the context of quickly densifying and modernizing cities, WOHA takes on projects for neighbourhoods of residential towers for which you might expect airconditioning and shiny facades. Instead of accepting the brief as it is, the practice draws on local conditions such as the street life of Mumbai or the small-scale old shop houses of Chinese cities and the climatic practicality and performance of cross-ventilation, solar access and green roofs to create more locally responsive and liveable neighbourhoods. Rather than acting as standalone projects, WOHA's designs aim to set new benchmarks and influence policy. Its successful implementation of rooftop gardens in Singapore has led to a planning regulation that requires all new housing in the city to have a green roof.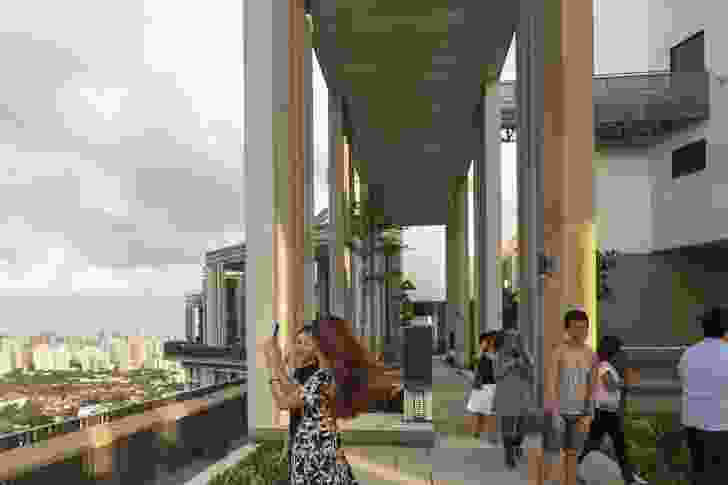 Cany Ash, director of Ash Sakula Architects in London, illustrated through a range of architectural, urban and art projects how to engage with existing communities, create new ones and design spaces that allow for interaction and engagement. Through delightful hand-drawn sketches Ash Sakula conjures future communities for previously undesirable places, such as the former industrial site of the Malings, Newcastle upon Tyne. The developer initially considered typical apartment buildings, but instead, Ash Sakula teased out a village of stepped houses. Each dwelling has its own front door and backyard, but also a shared space where the community can come together and "maybe grow ten tomato plants," with the success of the project evidenced by how the residents now regularly go to the pub together. Through its work, Ash Sakula attempts to answer: How can our kids play more widely in our neighbourhood, and ourselves as well? How can we open up doors to new worlds, how do we meet people who are not like ourselves, and how do we make places that are place specific and really unique? Ash Sakula not only deals with enlightened developers to deliver projects, but also engages directly with future residents and social enterprises to create the right mix of community and contextually appropriate neighbourhoods.
Geoffrey London, Professor of Architecture at the University of Western Australia, reflected on his 40-year involvement with Baugruppen, a German term for "building group" used to describe residents who come together to develop their own buildings. While this type of housing was formed out of pragmatic desires for more affordable housing, "out of the process itself grew a real concern for developing communal facilities, and for pursuing really sustainable outcomes," said London. Beginning with his first case study project for Hastings Street in the 1970s, London has contributed to government policy to turn these successful one-offs into a replicable model. He is currently partnering with LandCorp and the University of Western Australia to deliver a new Baugruppe project in White Gum Valley, an experimental suburban precinct in Fremantle, Western Australia, and called for coordinated support from municipalities to act as facilitators, providing land release and expert advice.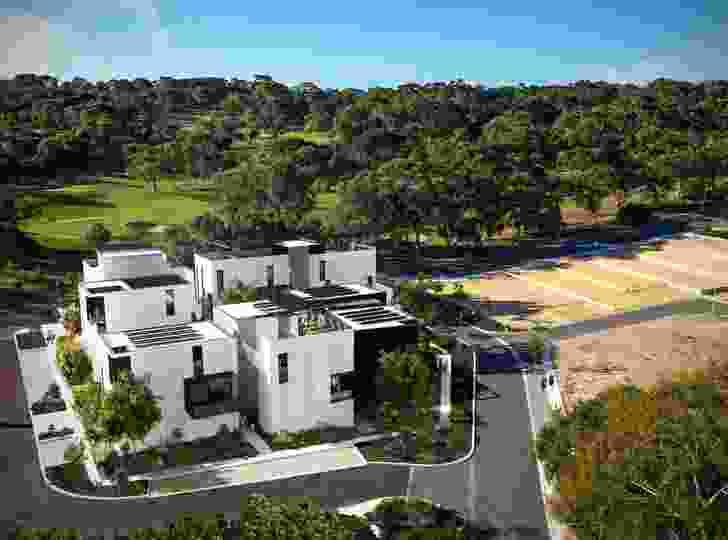 In a series of short talks under the theme of Design, Delivery and Ownership, four panellists highlighted very different aspects of the housing picture. Tarsha Finney looked at cluster apartments in Berlin and Zurich, where multiple families develop their own housing together to explore new ways of experiencing domesticity. Eloise Atkinson demonstrated the importance of having a spectrum of housing options, and highlighted Brisbane Housing Company's role in providing housing for key workers and high-need residents. Catherine Lezer presented her experience of building trust and community in an existing strata apartment building, with some sobering lessons for architects on the importance of minimizing defects and designing with future residents in mind. Finally, Nicky Drobis provided an honest account of Fender Katsalidis Architects' experience with prefabricated housing, and the future possibilities for prefabricated panels and bathroom pods in apartment construction.
Vincent Taapken, founding director of New Industry in Rotterdam, provided possibly the most controversial talk of the day. He offered insights on the drivers behind housing, such as global capital with its focus on money and investment rather than on community and the locally specific. He cautioned the audience that Australia was at risk of losing its "laid-back lifestyle," with the lack of innovation and the mediocre design that can come from a construction boom. Taking cues from his experience of the 2008 economic crisis in Rotterdam, he suggested that one should "never waste a good crisis" as economic downturns can lead to innovation, disruption and diversity, and make room for bottom-up initiatives and user-generated housing.
The 2017 Housing Futures forum revealed that in the context of post-recession, post-speculative housing, the concept of a "hero architect" becomes less relevant. It is instead replaced with the idea of the architect as a facilitator, creating sensitive, place-specific and socially minded neighbourhoods, possibly in partnership with the future community that will live there.
Housing Futures is part of Architecture Media's Design Speaks program. Visit www.designspeaks.com.au for more information.
Housing Futures is supported by major partners Blum, Clipsal, WoodSolutions and supporting partner Tractile. The Design Speaks Symposia 2017 presenting partner is Taubmans.
Related topics