Shortlist revealed: 2017 Intergrain Timber Vision Awards
The shortlist for the 2017 Intergrain Timber Vision Awards, which recognize excellence in the use of timber in the built environment, has been released.
From 158 submissions, 31 projects have been shortlisted in five key categories: Commercial Exterior, Commercial Interior, Residential Exterior, Residential Interior and Landscape. 
Sonia Tousis, Intergrain senior brand manager, observed a shift in the way architects and designers are making use of timber. "We're starting to see designs incorporating deeper tones and colours through the use of stains and thermal timber treatments," she said.
"Designers and architects are also exploring with timber in a multitude of ways to add contrast and dimension. The breadth of texture and form across all submissions this year was particularly impressive." 
The panel of jurors comprised Geoffrey London (professor of architecture, University of Western Australia), Maria Danos (founder, Maria Danos Architecture), Bronwen Kerr (director, Kerr Ritchie Architects), Cameron Bruhn (editorial director, Architecture Media) and Douglas Curr (technical sales and specification manager, Intergrain). 
The winners of the 2017 Intergrain Timber Vision Awards will be announced at an event in Melbourne on 21 September.
2017 Intergrain Timber Vision Awards shortlist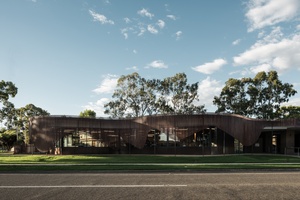 Commercial Exterior
Centenary Theatre, Taronga Zoo – TKD Architects
Cobram Library and Learning Centre – Dale Cohen Architects
North Bondi Amenities – Sam Crawford Architects with Lymesmith
East Sydney Learning Centre – Andrew Burges Architects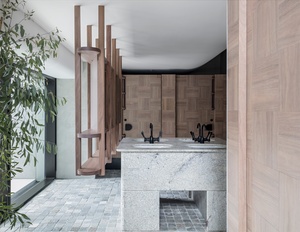 Commercial Interior
12-Micron – SJB
City of Perth Library – Kerry Hill Architects
Bendigo Hospital – Silver Thomas Hanley in collaboration with Bates Smart
Brae Restaurant Accommodation – Six Degrees Architects
City of Perth Library – Kerry Hill Architects
East Sydney Learning Centre – Andrew Burges Architects
Elixir – Ctrl Space
He Tohu Exhibition – Studio Pacific Architecture
Shobosho – Studio-gram
St John's Church – MOAA Architects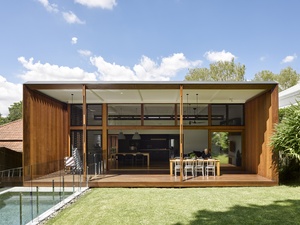 Residential Exterior
Amado House – MAKE Architecture
Gresham Street House – Jackson Teece
Hill Plains Cottage – Wolveridge Architects
Jac – Panovscott Architects
Ohana House – Virginia Kerridge Architect
Riverview House – David Boyle Architect
Sung Dobson House – Sam Crawford Architects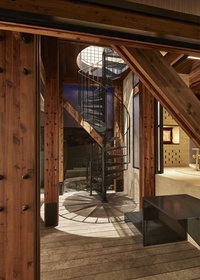 The Villa – Bower Architecture
Residential Interior
Dorman House – Austin Maynard Architects
Freshwater Apartments – John Wardle Architects
Henry Street House – Eugene Cheah Architecture
High Noon – Clare Cousins Architects
Little Sister's House – Candalepas Associates
Ohana House – Virginia Kerridge Architect
Sofia and Otto's Playground – Gaetano Palmese Architects
Two Halves House – Moloney Architects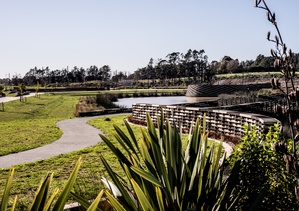 Landscape
Kopupaka Reserve – Isthmus Group
Te Takitaki – Tom Dobinson, Sophie Edwards, Jayne Kersten, George Grieve